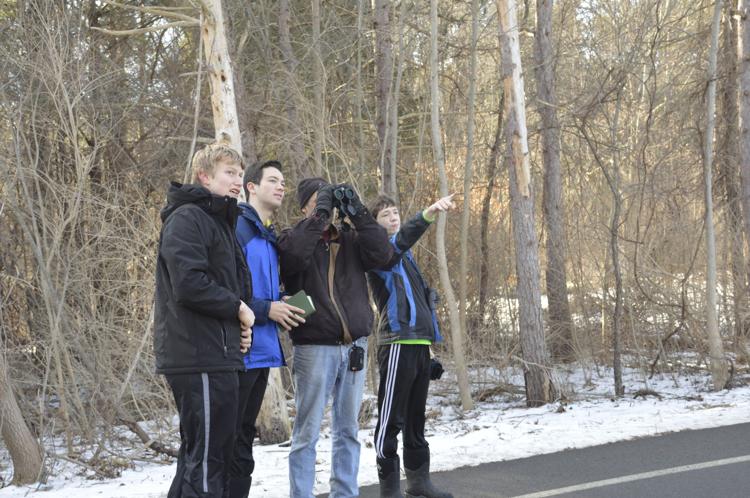 "Hey, do you guys hear that high, kind of a trill chirp? Yeah, there. We're going to find that bird, that's a Brown Creeper. That would be a really good bird, I'd love to get my eyes on one of those."
Jody Enck glanced around, settling on a tall tree in front of him and raising his binoculars. There's another high-pitched call, piercing the general forest noise surrounding them. Assisting his search were his two sons, Aidan and Sawyer Tierney, as well as the boys' friend, Matt.
 "I keep hearing it, it's so close."
The Brown Creeper did not emerge after several minutes, and the group continued on the snowy trail into the thick of the forest in the Cornell Recreation Connection Park. Any and all bird sights or sounds are recorded by Enck, a lifelong birder who has worked with the Cornell Lab of Ornithology, in a notebook after the species is identified, while the boys periodically venture off the trail to cover more ground. 
The annual nationwide Christmas Bird Count, held sometime between mid-December and early January, was introduced as an alternative to the normal start of the hunting season. It quickly evolved into a way to track trends of the area's migratory bird population, with the Cayuga Bird Club's count around Ithaca traditionally taking place on New Year's Day. 
This year's count yielded the highest total amount of birds counted on record, with 41,876 total birds, about an 11 percent increase from the average count over the last 10 years, coming from 90 different species of birds, which is the same as last year. More than 140 counters participated, combing the 15 mile diameter circle divided into nine areas. 
This year's numbers defy what Enck has said has been a steady downward trend in total number of birds counted during his time participating in the count.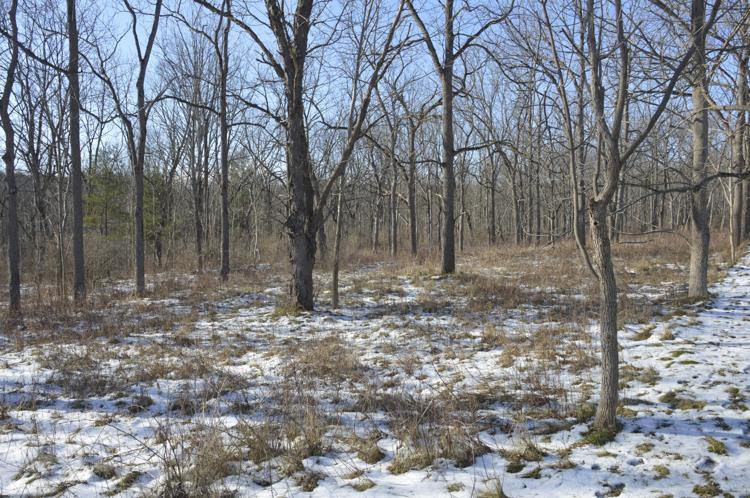 After about a mile walk, Enck's group returned to the house and tallied up what they saw, later adding it to the birds they observed around the feeder at Enck's house. They found 10 different species and 51 individual birds. It's about what Enck expected when they first set out, though he said this year's numbers could be affected by a few factors, including the prolonged summer drought that crippled plant growth, which would serve as food for the birds, in the area. 
Since he started participating in the count event, Enck has noticed a few trends of interest, some that can be attributed to global warming, such as the prolonged presence of Turkey Vultures in Tompkins County, while others may just be random blips. The past several years, the government's assigned start date for Water Fowl hunting season has coincided with the count, which can also suppress numbers as birds flee the gunshots. 
In addition to serving as the Cayuga Bird Club president, Enck is aiming to spread birding internationally. He took a five-week trip to Honduras during the fall, making connections in the birding community and working on establishing a sister bird club in the South American country. 
As New Year's Day draws to a close, the Bird Count participants gather for a potluck Compilation dinner, recounting the day's findings over homemade food and stories of any notable sightings. A Ross's Goose finding in Stewart Park by Ken Rosenberg and other birders proved to be the year's most exciting, a bird that had never been recorded before on a count day in Ithaca.