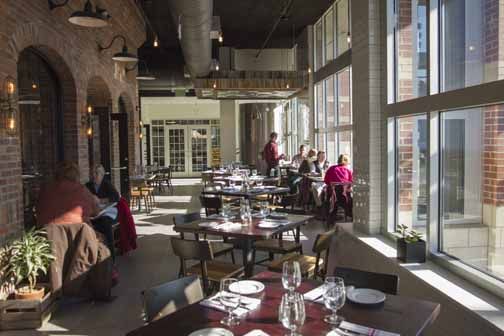 Local restaurant Coltivare has confirmed the cancellation of an event scheduled to be held next week that would have featured controversial far right-wing figures Charlie Kirk and Candace Owens of Turning Point USA, a conservative non-profit organization known for such things as the Professor Watchlist, designed to track professors who they deem to be too liberal.
The event was scheduled to be the last stop on Turning Point's Campus Clash tour, a Nov. 13 event listed at Cornell University. Coltivare is still listed as the host on the event's page, but Colivare Director of Operations Jason Sidle said he doesn't know why, but said "We're not having it."
This is the third location to reject the event, as Cornell did so last week and it appears Hotel Ithaca followed suit afterwards. He said the event was initially booked because TPUSA identified itself only as a "non-profit organization" and he was unaware of the event's significance until the restaurant started receiving calls. Coltivare is the farm-to-table restaurant operated by Tompkins Cortland Community College.
"We are not having the event because we were made aware that the event would bring large crowds which would interfere with the operation of the restaurant and the teaching of our students," Sidle said. "We're not able to do anything that would compromise students or teachers."
The Campus Clash tour was an 11-stop tour led by Kirk, TPUSA's founder, and Owens, an ostensibly emerging conservative pundit who serves as TPUSA's Communication Director. Previous stops featuring the two, such as in Philadelphia in August, have led to intense counter-protests. TPUSA's stated mission is to "build the most organized, active, and powerful conservative grassroots activist network on college campuses across the country." The group's been chased by accusations of racism and misogyny. 
Three professors from Cornell University, and one from Ithaca College, are listed on TPUSA's Professor Watchlist.