ITHACA, NY -- Well, 2020 has come to an end. A year in which murder hornets were but a speck of seafoam in relentless crashing waves of despair, tragedy, and downright bad luck. A year in which the word unprecedented was said an unprecedented number of times. A year in which we gained curbside pickup and a collection of face masks, and the word Zoom became a noun, verb and adjective all in one. But above all, 2020 was a year of loss. A loss of human connection. A loss of in-person events. A loss of business. A huge loss of life.
But if there's one thing we can take away from this dumpster fire of a year, it's that we find a way. From Zoom happy hours to virtual concerts and shows, we've proved to be nothing if not adaptable. When George Floyd was murdered in Minneapolis, protesters donned their masks and took to the streets, are still taking to the streets, in objection to police brutality against Black people. As millions of people around the world contracted COVID-19, scientists took to the labs and created not one, but two vaccines in record time. And as the world shut down and people began working from home, essential workers put on their PPE and heroically headed to the frontlines.
I think I speak for all of us when I say good riddance, 2020. And while I don't want to jinx us, let's welcome 2021 and all its potential with open arms. Now, let's take a look back at the year from Ithaca's perspective.
January
Leslie Danks Burke announced her candidacy for State Senate, taking on incumbent Sen. Tom O'Mara in the race. She had run twice before, losing to O'Mara for his seat in the Senate in 2016 and to Nate Shinagwa during the Democratic primary for the House of Representatives seat for New York's 23rd district in 2012.
The city was also dealing with the fallout from former Ithaca police officer Christine Barksdale who was issued a termination notice for a decade of "deeply troubling" investigatory failures in IPD's Investigations Division. By January 2020, the city was cleared by the state's Division of Human Rights after Barksdale filed a complaint alleging discrimination by the city based on gender and race. The DHR found there was no basis for her claims, but Ithaca Police Benevolent Association President Eric Doane said the union would vigorously defend its members.
This month also saw the beginnings of the process to choose a new chair for the Tompkins County Legislature. Debates took place trying to decide between legislators Anna Kelles and Mike Lane, but the votes kept ending in a tie. Hang on 'til next month to see how it ends.
The Cornell men and women's hockey teams were taking the nation by storm, with the Cornell men's team taking the number one spot in the country on Jan. 13 after starting the season ranked at fifth. The women's team was also off to its best start in nearly a decade and was ranked at number four in the country. Unfortunately, neither team would get a chance to finish out their season — you know why.
February
Barbara Lifton, longtime assemblyperson representing the 125th district, announced her retirement after 18 years. She was up for reelection in November but decided to retire instead. Ithaca Common Council member Seph Murtaugh and Dryden Town Supervisor Jason Leifer announced their candidacy at the same press conference.
The Tompkins County Health Department had its first investigation into a coronavirus case after a Cornell University student began displaying symptoms consistent with COVID-19. The school urged its population against prejudice toward foreign students, particularly those from China, as this is where the cases were centralized at the time. The test ultimately came back negative later in the month.
In other Cornell news, the family of Antonio Tsialas, a student who died after a frat party in October 2019, sued the university and frat members over his death. Tsialas was reported missing the morning after the party after he failed to meet his parents. His body was found in the water near Ithaca Falls on Oct. 26. The Tsialas family's suit charged members of Phi Kappa Psi with negligence for allowing Tsialas to leave after drinking at the party and alleges negligence and premises liability against Cornell.
Regional bus trip service OurBus began servicing Ithaca and touted overnight trips to midtown Manhattan. The bus route begins in Niagara Falls and stops in Buffalo, Rochester, Binghamton and Ithaca on its way to New York City.
John's Convenience Store announced that it would be closing after 27 years in February. The store had been at its current location on West State Street for 20 years, operating out of a shop in Clinton Plaza prior to that. Owners John and Simona Tadros decided they wanted to relax a bit and spend more time with family.
The Tompkins County Legislature's debate over who would be chair came to an end, with Leslyn McBean-Clairborne being nominated by Anna Kelles and ultimately elected. McBean-Clairborne has served time on every committee since being elected to the Legislature in 2001 and is the first person of color to lead the group.
March
We've reached it — the end of the before times. Let's dive in.
Odyssey Books announced it would be opening at 115 W. Green St., a welcome addition to the local literary scene after the closure of The Bookery in late 2019. Native Ithacan Laura Larson had long been hoping to open a bookstore and had been working on the space for quite some time.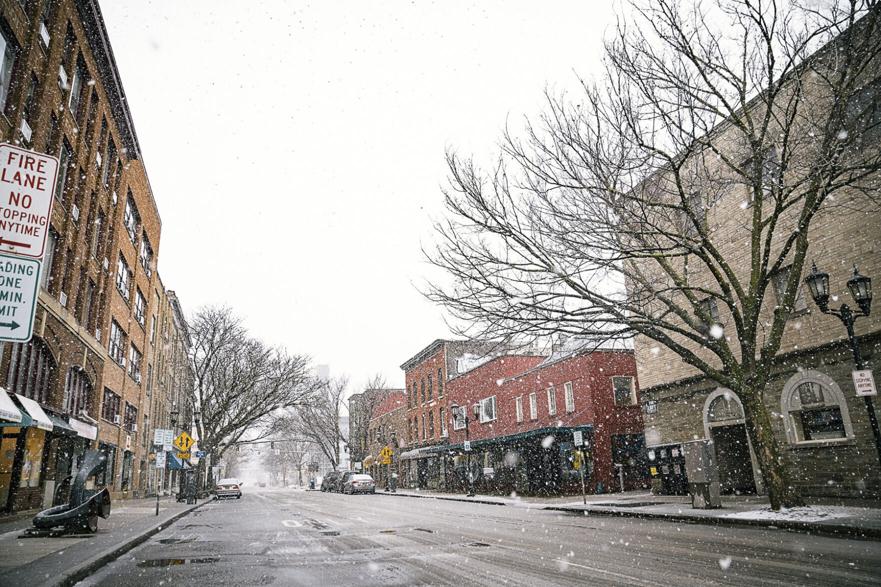 The City of Ithaca settled with former IPD officer Chris Miller, who alleged he was fired as retaliation for complaints that he was discriminated against as a white man in the department. The city settled for $420,000.
Mayor Svante Myrick endorsed Common Council member Seph Murtagh to replace Barbara Lifton in the State Assembly, a weighty endorsement for the alderperson. The other frontrunner, Anna Kelles, secured endorsements from the Working Families Party of New York and the local trade unions.
The county began bracing for the pandemic, as things were escalating quickly in New York City and other parts of the country. County leadership held a press conference announcing guidance and urging vigilance, while Cornell University shifted all classes online through the end of the semester. At the time, there were 173 confirmed cases in New York State. Two positive tests at Ithaca College followed shortly thereafter, officially bringing COVID-19 to Tompkins County.
Leadership then declared a state of emergency for the county, and schools were closed through April 13. Businesses were quickly in need of help as they were forced to shutter due to the pandemic. Closed doors meant losing money, which immediately began affecting workers.
Local mask makers came together to help boost the local mask supply as donning face masks for grocery shopping quickly became the norm. Ithaca City School District and Cornell both reported their first positive COVID-19 cases, and the hockey season came to a swift and unsatisfying end, despite both Cornell teams finishing at the number one spot.
April
Local company Rheonix developed a quicker way to test patient samples for the coronavirus and submitted it for approval of the device for the Food and Drug Administration. The machine would cut testing time from days to hours.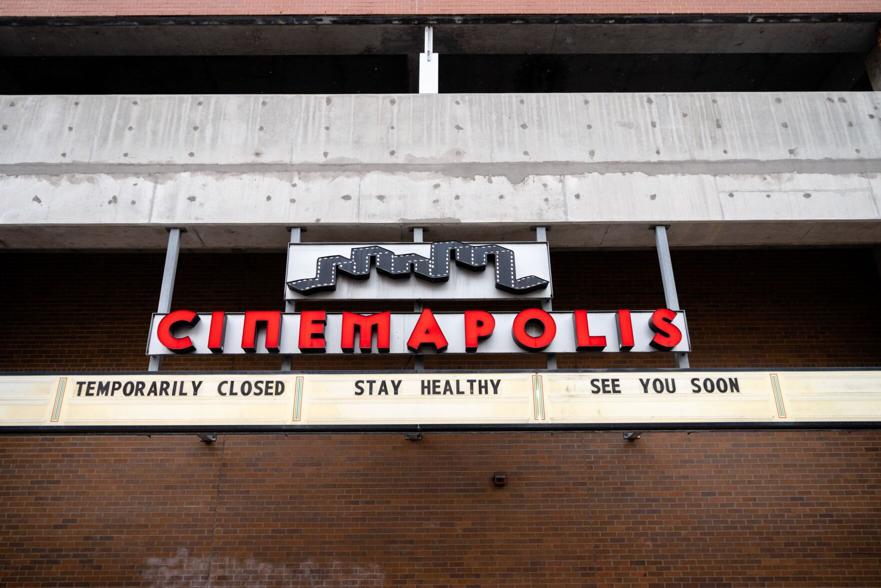 Cornell announced a staff hiring and salary freeze amid COVID concerns and then later in the month confirmed furloughs and layoffs were likely inevitable, just one of the many ways the pandemic was affecting the local economy. TCAT also announced additional service reductions starting in April due to falling ridership, which was at about 10% of what it was normally at because of the pandemic. The City of Ithaca also sought employee furloughs amid millions of dollars in losses.
Local calls for rent suspension grew louder as Ithacans were suffering financially from the pandemic due to lost wages and jobs. The City of Ithaca passed a resolution asking for action by the state and called on representatives to implement a law that would stop rent payments for 90 days.
Healthcare workers from Cayuga Health System departed Ithaca for New York City to assist with the COVID-19 pandemic, as city hospitals were overrun and understaffed as the virus spread like wildfire. Two New York City residents who had been brought to Cayuga Medical Center for COVID-19 treatment to reduce strain on hospitals there died in Ithaca in April.
Democrats held a virtual forum ahead of June primaries for the candidates for Tompkins County District Attorney and New York State Assembly, the latter of which was a crowded field of seven candidates.
May
GreenStar's long-awaited expansion opened in May, a bright spot for Ithaca businesses in 2020. The store at 770 Cascadilla St. replaced their former West End location at 701 W Buffalo St. The new location offers 10,000 more square feet, office space on the second floor and a more culturally diverse product line.
Joyful protests full of dancing, music and chanting took over Cayuga and State streets at the west end of the Commons as people emphasized the demands of local renter advocates and called for some type of short-term rent reform as Ithacans continued to struggle through the sudden economic downturn.
Rheonix received its approval from the FDA for its same-day testing machine, and teamed up with Cayuga Health to bring faster, more efficient testing to Tompkins County. The county then approved the purchase of the testing equipment.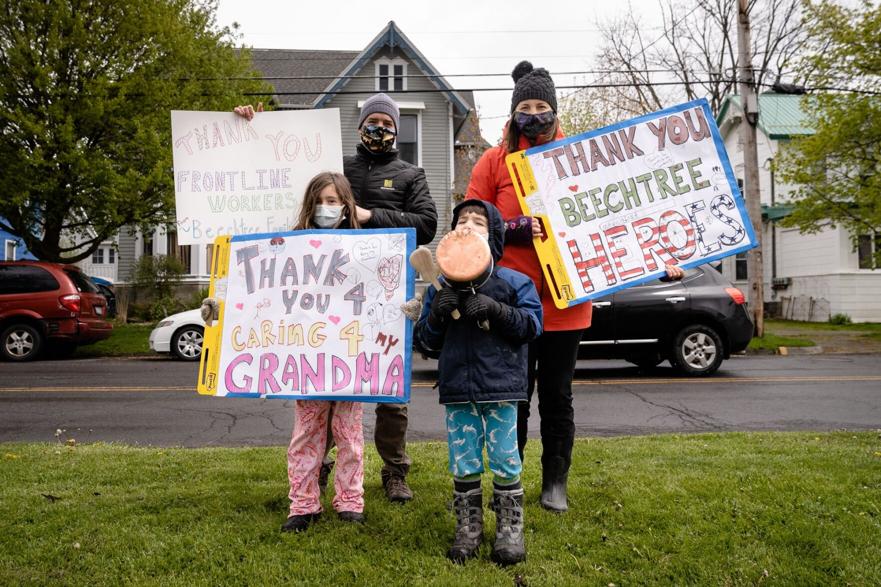 Meanwhile, the county government announced they would be furloughing 91 employees as they projected revenue losses of over $10 million due to the pandemic.
However, not all the news in May was bad. The Southern Tier region met all the criteria to begin slowly reopening. The phased reopening allowed low-risk businesses like landscaping, gardening and drive-in movie theaters to reopen with precautions in place. The county began mapping out its own plans to reopen as well to get its departmental operations back up and running.
In the State Assembly Race, Anna Kelles began handily outpacing her competitors in campaign fundraising, raising more than double the next highest candidate, Common Council member Seph Murtagh.
June
Ithacans showed people what they're made of when they took to the streets by the hundreds to protest police brutality following the murders of George Floyd by Minneapolis police and Breonna Taylor by Louisville police. The group chanted "no justice, no peace" and "Black Lives Matter" as they marched their way through downtown.
Protesters also took to the streets in June in support of rent cancellation, as a ground-breaking rent forgiveness legislation came before Common Council.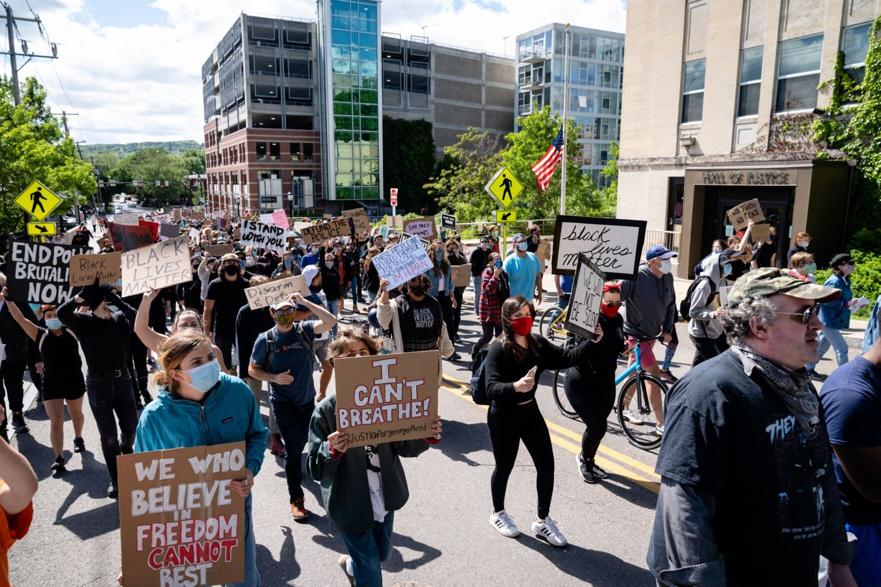 June was also the month that the Aurora Streatery (streetery?) opened, as the city decided to close Restaurant Row off to vehicles to better facilitate outdoor dining.
High school graduation took place at Stewart Park, as seniors were invited by appointment to cross the stage in cap, gown and mask and receive their placeholder diplomas (the real one is mailed later). Perhaps not the high school graduation the students had always pictured, but as good an alternative (with as beautiful of a backdrop) as one could ask for in the COVID era.
Lime Bike left Ithaca permanently in June as part of a larger company decision to pull out of markets where it was not making enough money. The bikes were originally removed from the city in March, which people assumed was due to COVID precautions, but it was confirmed they were gone for good.
June also saw the Democratic primary election, with voters choosing their candidate in a crowded State Assembly race and for City Judge. Results couldn't be counted until July because of the large number of absentee votes that were mailed in due to the pandemic.
July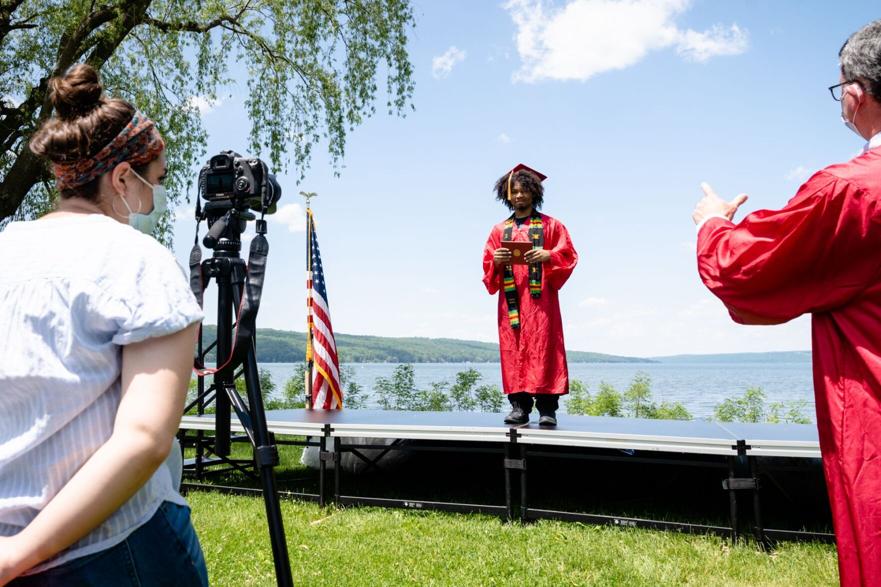 Cornell announced its plans to return for a hybrid semester on Sept. 2, with a mix of online and in-person classes. However, the Ivy League postponed all fall sports, stating that spring sports were a possibility in 2021. Similarly, the Cortaca Jug game was officially canceled too. Ithaca College banned students from high-risk states from campus and in-person classes, while ICSD decided they would give parents the choice between virtual or in-person learning for the fall.
John Thomas Steakhouse owner Michael Kelly announced he would be retiring and closing the restaurant after nearly six decades in the business. He said that the pandemic made the business too unsustainable and too dangerous to continue in a comfortable way for both patrons and staff. The restaurant had been closed since mid-March.
The results from June's primaries came in, with Matthew Van Houten receiving the nomination for District Attorney, Seth Peacock for City Court Judge and Anna Kelles for the 125th District seat in the New York State Assembly.
The Unbroken Promise Initiative grew out of the Black Lives Matter protests over the summer, with Jordan Clemons' taking the lead of the grassroots organization. The initiative pledged to lift up the local Black community, especially in the West End, by bringing new opportunities and better access to youth, childcare, vocational, educational and mental and physical health services to Ithaca's Black residents.
Mayor Svante Myrick also took steps in July to officially ask the state for permission to establish a rent forgiveness commission. He specifically asked to cancel three months of rent for Ithacans who were in severe jeopardy of homelessness as a result of the pandemic.
As the pandemic raged on, Apple Harvest Festival was canceled, with the Downtown Ithaca Alliance also canceling Fashion Week, Welcome Student Weekend, Halloween on the Commons, Santa's Arrival and Chowder Cook-Off.
August
Schools in the Southern Tier were officially deemed allowed to open, as the area's low infection rates met the criteria set forth by Gov. Andrew Cuomo. In higher ed, Ithaca College decided to reverse its decision for in-person classes and moved to a fully online fall semester. However, Ivy Leaguers moved back to Ithaca as Cornell students returned to campus amid community concerns about coronavirus spread.
Protesters dragged couches, chairs and clothes into the driveway next to the Ithaca Police Department and Ithaca City Court to make a statement against evictions as the city's housing court resumed operations. Protesters and members of the Ithaca Tenants Union continued to push for a number of rent reforms, but above all, rent cancellation.
The community came together to paint a Black Lives Matter street mural on N Plain Street, stretching from Green St to Seneca St. People spent more than 12 hours painting the mural, which was facilitated by Harry O, the founder of Black Hands Universal.  The colorful art was the first official Black Lives Matter mural in the city, and its location is symbolic as it marks the demarcation between Downtown, West End and Southside.
September
Bettsie Park and Ken Jupiter sold their gift shop 15 STEPS after nearly 40 years on the Commons, as the duo decided to retire. Scott Dolphin, Todd Nau and Carol Travis, co-owners of the Commons shop Breathe, were announced as the new businessowners.
Collegetown Bagels also saw some changes, as the new location opened after months of construction. The shop moved from 415 College Ave. to 420 College Ave. — directly across the street. The business was forced to move from its location of 40 years after Common Council voted 7-6 to demolish the 415 property.
A petition to dismiss a Cornell student went viral after student Jessica Zhang '24 was seen in a video attending a large fathering without a face mask. Cornell students asked the school to hold Zhang and others in the video accountable for breaking the Behavioral Compact that students were required to sign before returning to school. The school commented only to say they had identified nine new COVID cases and urged students to continue to follow local guidance on gatherings.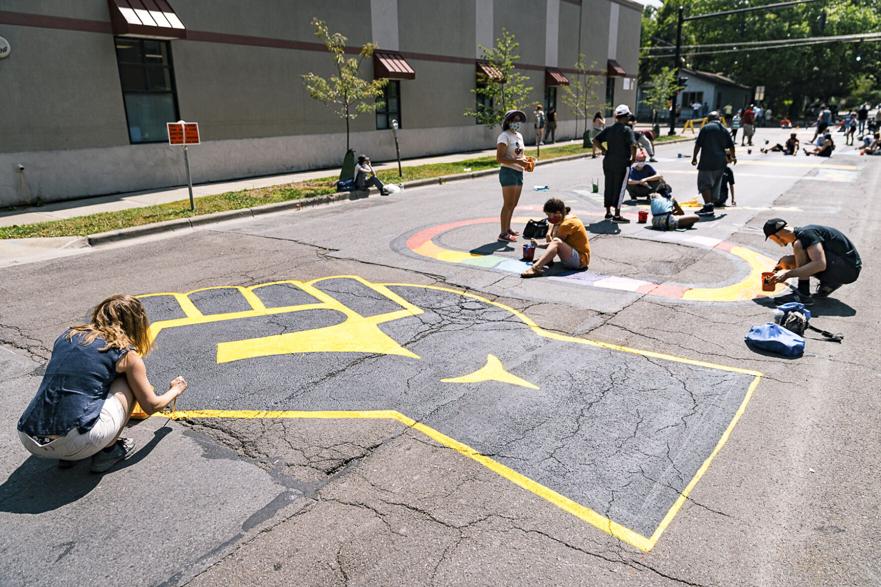 In that vein, September also saw Cornell move to Yellow Alert due to a week-long rise in positive test results. The largest cluster group of cases came from student athletes.
After a dry summer which saw Taughannock Falls reduced to a mere dribble, the county issued a water conservation advisory and the city of Ithaca issued a limited water use advisory as Fall Creek and Six Mile Creek were well below normal water levels.
The weekly Black Lives Matter protest saw a counterprotest this month, as the Back the Blue Tompkins County protesters gathered in front of the Ithaca Police Department to show support for the police.
October
The first debate for the State Senate took place virtually in October, with candidate Leslie Danks Burke and incumbent Sen. Tom O'Mara tackling a wide variety of the year's most hot-button issues, from the pandemic to defunding police.
Ithaca Police arrested protesters for the first time after a group converged outside of the police department following the weekly march through downtown. The two protesters were charged with making graffiti, resisting arrest and criminal mischief. The incident was prompted by the group spray painting the sidewalk, walls and doors to the station with epithets like "pigs kill kids," "murderers" and "how do you sleep?"
The Common Council voted to remove the white settlers monument that was in DeWitt Park and paid tribute to the first white people who settled in the area. Many Ithacans, and the council, took issue with the fact that the monument did not recognize the Haudenosaunee, the group of Native Americans who had long been established in the area and were forcefully removed from the land.
The Proud Boys, a white supremacist group, showed up in Ithaca for a rally on the Commons. However, several hundred showed up in opposition and worked with the police to come up with a safety plan. Ultimately, the Proud Boys left after a short while, and the Ithaca Antiracist counter-protesters stayed and danced and partied in their absence.
November
A petition began circulating in November calling for the resignation of IPD Deputy Chief Vincent Monticello following a video of Monticello defending a white man who told a Black protester to go die. He then arrested the Black protester, and later arrested another protester who was blocking a police vehicle from responding to a call. Things between protesters and police escalated that night and saw the first use of pepper spray by police since protests began in the early summer.
More than 13,000 residents showed up to vote early ahead of the Nov. 3 election, and over 11,000 people mailed in absentee ballots. Due to the many absentee votes, election results were delayed. Eventually Anna Kelles was declared the winner of the Assembly race, Tom Reed reclaimed his Congressional seat for the 23rd District and Sen. Tom O'Mara kept his spot on the State Senate. Joe Biden and Kamala Harris handily won the county as well.
Common Council passed the city's budget after much debate over police funding. Originally, Mayor Svante Myrick's proposed budget eliminate eight currently vacant police positions. However, the final budget added two of those back starting in July 2021, and set the tax rate at $11.85 per thousand of taxable evaluation.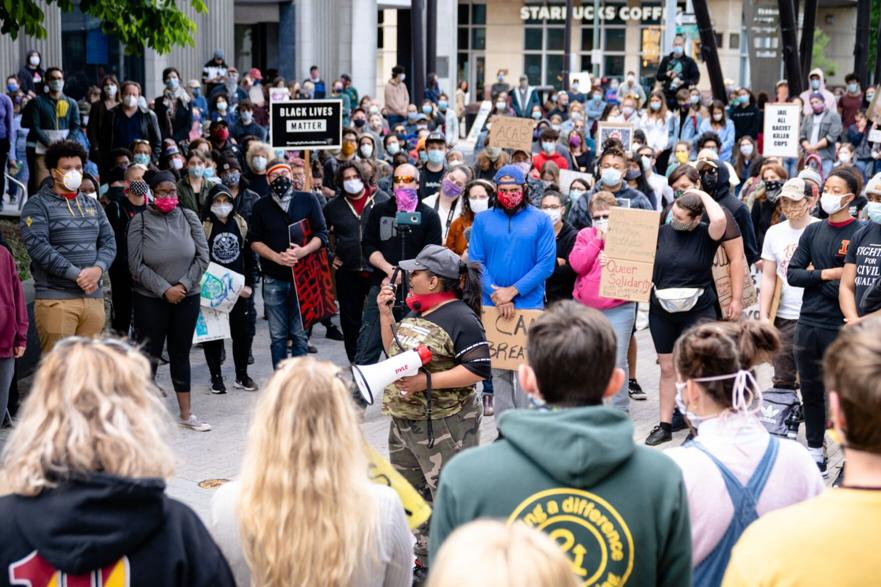 The police were in the news again as residents got the chance to voice opinions at public forums hosted by Tompkins County and the city of Ithaca regarding their reimagining police initiative. The county and city have continued to seek residents' input as they work to put together a new policing plan for the governor's office by April 1.
Developers presented an ambitious plan to the Planning and Economic Development Committee that would see a massive renovation of at least 10 Collegetown buildings. The reception was lukewarm, as developers requested numerous and hefty variances, particularly in regard to building height.
December
COVID cases had been continuing to rise, especially post-Thanksgiving, and Oak Hill Manor Nursing Home in Ithaca saw 11 deaths in the month of December due to a widespread outbreak at the facility. In response to rising cases and the difficulty for some to get to the COVID testing site at the mall, the Health Department opened a second testing center on N. Tioga Street in downtown Ithaca. While the one at the mall uses nasal swabs, this second one uses the saliva test.
And IPD sergeant was suspended this month after comments he made joking about mishandling evidence and mistreating a Black suspect were caught on his body camera. Sgt. Kevin Slattery is under internal investigation after reporting his own comments to his supervisor.
ICSD schools returned to remote learning in mid-December until the new year due to the many mandatory isolations of staff and students because of COVID-19 community spread.
In promising pandemic news, vaccines arrived in December, with frontline workers at Cayuga Medical Center receiving their first doses just before Christmas. The vaccine distribution plan will roll out in phases based on priority.
After talking about it all year, a decision still hasn't been made about allowing dogs on the Commons. The resolution made it to Common Council, but members decided to table it and work on the language before voting on it. Maybe 2021 will be Fido's year.