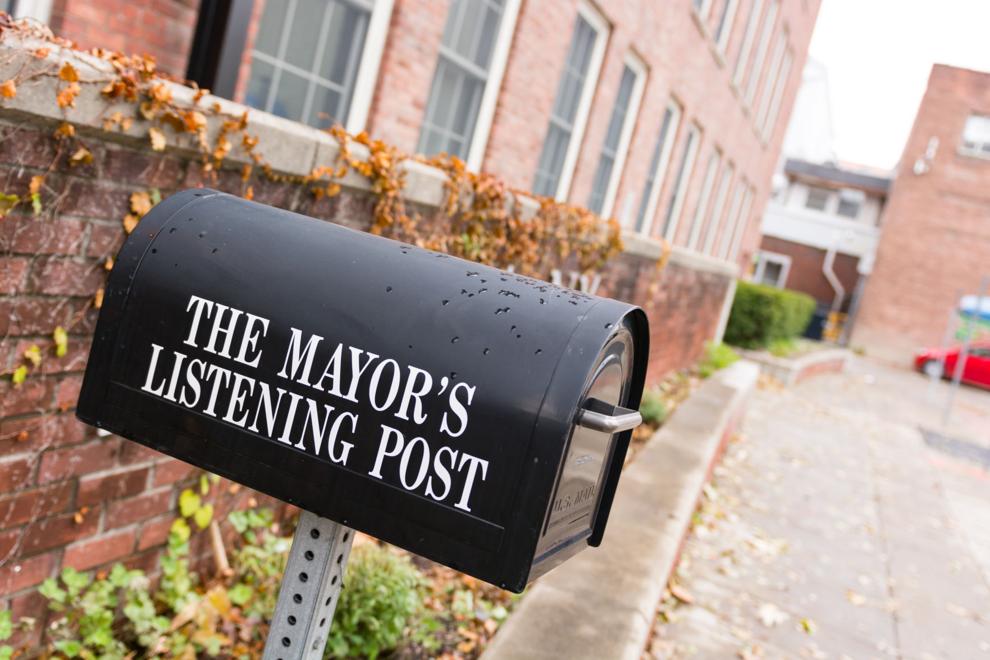 Long ago, an Ithaca mayor could walk down the street with the city's police chief in tow, discussing public safety strategy before stopping off at the Fire Department to monitor any developing situations involving cats in trees on Aurora Street, or dumpsters a-flame on campus. The entire process would take a few steps and a few seconds, the whole while chatting with constituents along the way.
If Svante Myrick were to attempt such an act of community mayorship with Ithaca's fire and police chiefs today, it would take approximately 954 steps and hundreds of seconds to make the same rounds.
That could all change if the city chooses to follow a plan that would combine Ithaca's police and fire departments with its City Hall, forming a central campus of sorts that could serve as the civic center and emergency response.
The plan is still in the research stage, as the city government waits to receive the results from a study request by the City Facilities Master Planning Committee in August 2016 to "determine the feasibility, costs and benefits of consolidation," according to a resolution passed at the time by Common Council. City Director of Planning JoAnn Cornish said currently, the city is still waiting on a conceptual design proposal to be submitted by local firm Kingsbury Architecture, hired to vet the idea and evaluate possibilities with help from Trowbridge Wolf Michaels Landscape Architects.
Such a consolidation, as it is being studied, would include relocating City Hall operations and the Ithaca Police Department's East Clinton Street headquarters to the Ithaca Fire Department's Central Station on Green Street, which would become a centralized nexus of local government and emergency response. East Hill Fire Station may be included as well, either by moving it to another locale on East Hill or folding it into the Central Station location. City Court, located in the current public safety building on E. Clinton Street, would not be affected.
There's a separate but similar study ongoing which is assessing the outcomes of another plan aimed at consolidating government buildings near the Waterfront area, like the Streets and Facilities or Water and Sewer Departments, and moving them elsewhere to facilitate the city's dreams of lakeside redevelopment.
As the study continues and the city remains in a holding pattern, local government has looked for other ways to "modernize and optimize" itself, in the words of Chief of Staff Dan Cogan, such as with a referendum vote earlier this month to reorganize Ithaca's committee structure to make it easier for the public to voice their opinions. But a full structural relocation and modernized building expansion would be the most significant action taken by the city to date.
While melding city services into one place may seem like a novel concept, it actually would harken back to an Ithaca of decades past. Before what was supposed to be a temporary move to the current City Hall location in the 1960s, Ithaca's city officials and police department worked in a stately, pillared building on the corner of Tioga and East Seneca Streets, where there is now a parking garage. The city's main fire station was in the adjacent building.
The building was eventually knocked down after it became too constrictive and expensive to maintain. Legend has it a permanent stench caused by the police force's habit of stalling their horses in the building was also a contributing factor.
Though the current City Hall's walls are free of horse manure (at least, to our knowledge) it seems it will meet a similar fate as its predecessor, short of being turned into another parking garage. Whether or not the move actually happens is a long way off from being determined, though some level of change seems inevitable. The cost of such a large redevelopment of the Central Fire Station to include enough building space, parking and the structural versatility to cater to emergency response and city government has not been publicly stated. It's also unclear how much the price could be offset by selling the properties the city currently owns that it would be vacating – they are currently going through the appraisal process.
Any building's future design is sure to be critiqued and tweaked many times over, especially because part of the property falls in a historic district and would have to apply for a Certificate of Compliance from the Ithaca Landmarks Preservation Commission before construction. Cornish said the ideal design in her mind would be for the City Hall portion to face State Street, while the emergency response part would face Green Street.
Part of the impetus for change is simply the infrastructure of the buildings that much of the city government – and emergency response – currently occupy. Essentially, the city is facing a decision between whether or not the improvements that critically need to be made to the structures short-term are financially justifiable in the long-term. The police department, for instance, is in dire need of an HVAC system replacement that would cost in the area of $1.5 million dollars. In City Hall, there are obvious health risks, as black tape covers patches of crumbling asbestos in the floor and the city is only just now installing carbon monoxide detectors in the close to 50-year-old building.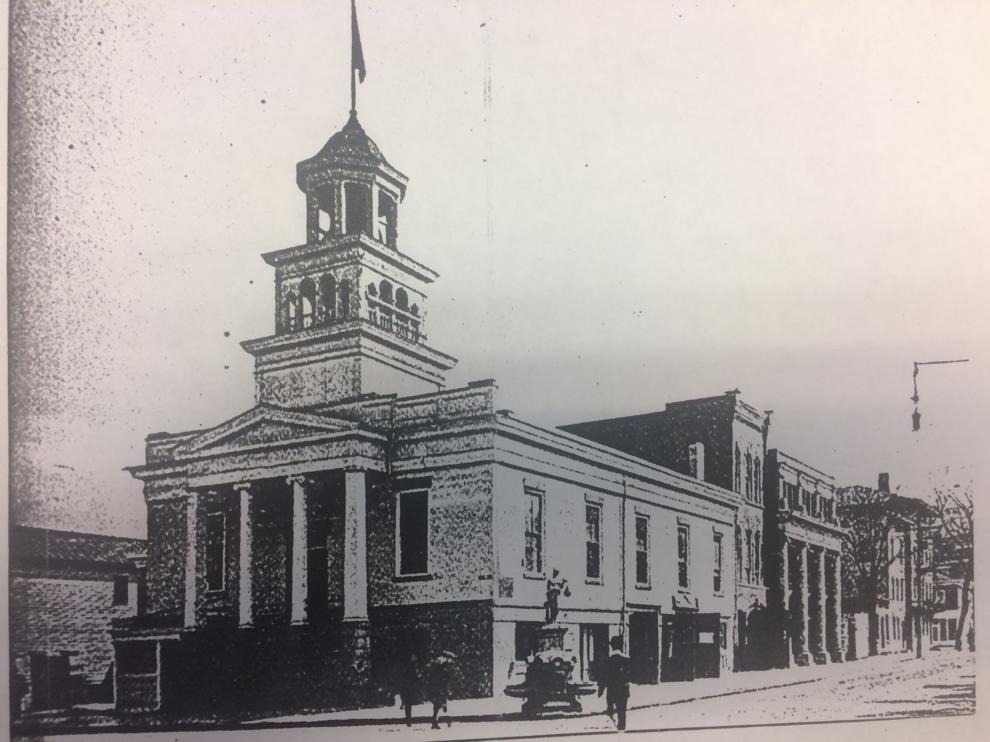 There are other problems with the location of the city's emergency response departments which can put the public and police officers themselves at risk, Cornish said. While Fire Department Chief Tom Parsons declined to comment for this story, IPD's newly recommended Chief Pete Tyler confirmed city officials' comments about the department's building.  
A quick stroll around the building shows its cramped quarters, lack of adequate locker room space, and storage overflow. IPD has taken to using its second female overnight holding cell for an "Evidence Found" repository. Tyler said officers can be at risk because of some of the spacial issues during intake or jail processing. While Tyler doesn't necessarily believe it has contributed to the department's staffing struggles or recruitment overall, the headquarters is not befitting a police force of IPD's size or needs.
"We have truly outgrown this office," Tyler said. "It is time."
It's an uncomfortably precarious position for the government, and the cloudiness about its presence in the building 10 or 20 years from now adds another layer of confusion. Whichever path the study proves most viable, either move and build or stay and repair, Cornish said the city is going to end up dedicating significant financial resources to accomplish what needs to be done. Without enough information to choose yet, the city can only continue kicking the can down the road.
"You just keep hoping that nothing major goes wrong," Cornish said. "If something goes wrong, we have to fix it. But it's more of a Band-Aid than a solution [...] Until we decide, and it may be that we decide it makes the most sense to stay there."
Second Ward Alderperson Seph Murtagh also spoke about the intersection the city is now facing. While it's obviously early in the process, the decisions down the road are going to impact local government for generations.
"We're still at the point where we have to figure out how much this is going to cost, the cost for all of these things is going to be significant," Murtagh said. "Something needs to happen [...] There's going to come a point when you ask, do we really want to invest in the costly upgrades to that building, or build a new facility? It would be a worthy investment, but the question is how much can the city afford."
Another contributing factor in the minds of city officials for centralizing the government to a single, more modern campus is it fits into the grander scheme of allowing citizens more access to the departments they need. If City Hall moved just blocks away down Green Street, it would maintain a presence in the central downtown area while shedding issues of accessibility that could hamper citizen ability to interact with local government. Beyond that, modernizing the workspace of city officials is beneficial for all involved parties, Cogan said, as it would naturally increase the efficiency of  work done on the taxpayer's dime.
"A private company would invest in better workspaces for its employees because they're more productive and produce more profit," Cogan said. "I think in a government setting you would invest in workspaces because people would work productively at less cost, so that's a benefit that we hope the public would gain."
Beyond theoretically improving city services, the move would represent a larger investment, a gamble perhaps, in the future of the West State Street corridor. The road serves as one of the primary thoroughfares between downtown and the West End, the latter boasting lower land prices and a higher amount of empty space than commonly seen in other parts of the city. City officials have long been saying these attributes make it a prime candidate for future redevelopment.
"The West State Street corridor is really starting to change a little bit, because [the city is] running out of real estate and that is a prime area for development," Cornish said. "If that began to develop, I think if we did move there City Hall would feel more central to downtown. It would feel a little off as [the neighborhood] stands today, but in 20 years it would probably fit in pretty nicely there."
Those most familiar with the neighborhood think the investment is a smart one. Hank Cesari, who has owned and operated City Health Club for 35 years on the property next to the Central Fire Station (and has been considering potential redevelopment of the site), said he had long heard rumors of a city convergence on the site. Provided any proposal undergoes the same rigorous approval process as other projects in Ithaca, with public input and a measured approach particularly regarding traffic pattern evaluation, Cesari thinks the community could benefit handsomely.
"I think it would be a positive," Cesari said. "I think in the same way as the fire station here, it's a presence in the neighborhood. From a community service aspect, it would certainly become a real hub.
Murtagh and fellow Second Ward Alderperson Ducson Nguyen think the addition of the building could potentially bolster the city's vision for the next several decades of that area. With Collegetown and downtown having arguably reached a saturation point of development, the West State Street corridor is as likely the next frontier as any other part of the city, and maybe moreso.
Nguyen said he would anticipate some wariness on the part of residents who are already frustrated with the occasional fire-truck interruption, but that shifting the city's focus could have ripple effects beyond the oft-mentioned density development.
"It could potentially kick off, or contribute to, the revitalization of the West End that we're starting to see a little bit," Nguyen said, noting new establishments like Liquid State Brewing Company, which recently opened in a former industrial laundromat on Green Street. "I'm not saying it would resolve all the issues we've seen at places like State and Plain, but by shifting the center of gravity of the city it's possible that it would start kicking off renewal in the West End."
Follow Matt Butler on Twitter @AllegedButler