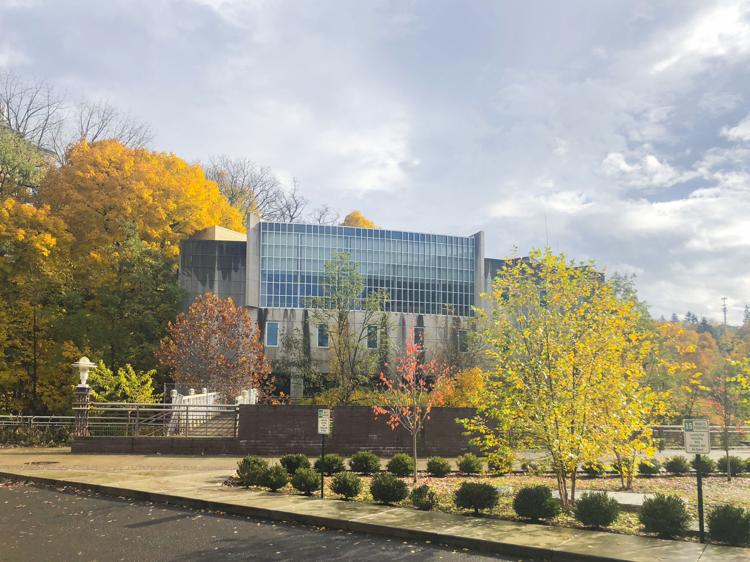 Over the last several years—and even decades—the issue of mental health has emerged from the shadows of public consciousness to a place of more prominence. While the evolution has been slow, painfully slow for many, and is still far from perfect, society has come a long way from simply writing people off to now recognizing the role mental health and illness play in someone's life, and more efforts are made to ensure people get the help that they need.
The legal response to this shift in societal understanding has been the creation of mental health courts. With over 25 mental health courts established across New York State already, Ithaca will officially join those ranks in January when the Ithaca Mental Health Court holds its first session.
For those that may not know, a mental health court is a type of problem-solving court designed to take mentally ill people who would normally face incarceration for repeat offenses and give them  an opportunity to instead start getting treatment for their illness. The program operates on what is called the "risk-needs-responsivity" model, or RNR. According to an article written by Carol Fisler, the director of the Mental Health Court Programs at the Center for Court Innovation, the RNR model allows for courts to examine the three most important aspects of a person that would lead them to a mental health court.
The first step, risk, examines a person's risks based on eight factors that most likely predict criminal behavior: antisocial history, attitudes, friends and peers, personality patterns, substance abuse, family discord, lack of success in education and employment, and lack of positive leisure activities. Need comes into play so courts know what causes a person's criminogenic behavior and how to intervene the person's current path. Finally, comes the responsivity factor which discusses what course of action should be taken to ensure this person is given the correct treatment to deal with their mental illness.
According to a 2010 study from the Treatment Advocacy Center and the National Association of Sheriffs, in the United States there were more than three times more seriously mentally ill persons in jails and prisons than in hospitals, though in certain states the number was equal.
However, in Arizona and Nevada they had almost 10 times more mentally ill persons in jails and prisons than in hospitals, leading to the thought that America's jails and prisons have, in a way, become our new mental hospitals.
Brigitt Schaffner, the President of the Finger Lakes Division of the National Association of Mental Illness, has been working with several groups and community officials to get the Ithaca Mental Health Court up and running as smooth as possible, in hopes of aiding those with mental illness to avoid the prison system if possible and appropriate.
"We started with having someone come in from the Courts of Innovation to do a presentation on the whole background of mental health courts, what it takes to have a successful court," Schaffner said. "You know there has to be services in place in the community, there has to be people willing to take on this effort, we were able to get Amanda Cissner in from the Center for Court Innovation and she gave us a great overview of this whole process but also what services need to be in place for a court to be successful."
Next, Schaffner said they invited in a judge and case manager from neighboring Schuyler County to discuss how their mental health court worked, as well as community members to speak about their experiences with law enforcement, including those who have seen their loved ones incarcerated.
"We did a lot of background work to make sure that all the pieces were in place in our area to move forward with the court," she said. "But lastly, what we needed was a judge who was willing to take on the extra training, time and effort that a mental court requires. And also, to push for approval from New York State; it's a very complicated process to add a new court into a legal system."
All of the cases in this court would be misdemeanors that have the potential to result in jail time. Rulings in a mental health court differ from those commonly used in a courtroom and would be based on available treatment options for participants. Judge Scott Miller, one of the two Ithaca City Court Judges, will be presiding over the court and has been vocal about getting this court started. As he is preparing himself with knowledge about psychology and psychiatry, he discussed how the sentences would be carried out.
"Normally with people looking at non-criminal offenses or misdemeanors, they're looking at anywhere from 15 days in jail all the way up to 12 months," Miller said. "Here, we hope that if people are voluntarily, with the advice of an attorney because all participants will have counsel, if someone is eligible because they have a mental illness and it's a non-violent offense and they are willing to get treatment, they will be diverted from a regular criminal case where they're either hoping to be found not guilty or plead guilty to a crime and not get a lot of incarceration under a plea agreement."
Miller said it then comes down to the person's individual determination. If someone is willing to spend time getting committed to regular treatment, more time coming to court and spending time with a therapist, as well as more time in front of a judge, their criminal charge can be dismissed or lowered to a non-criminal ticket after 12-24 months. The person would graduate the program with a personalized treatment plan in place that, over the previous time in the program, has been proven to work for them.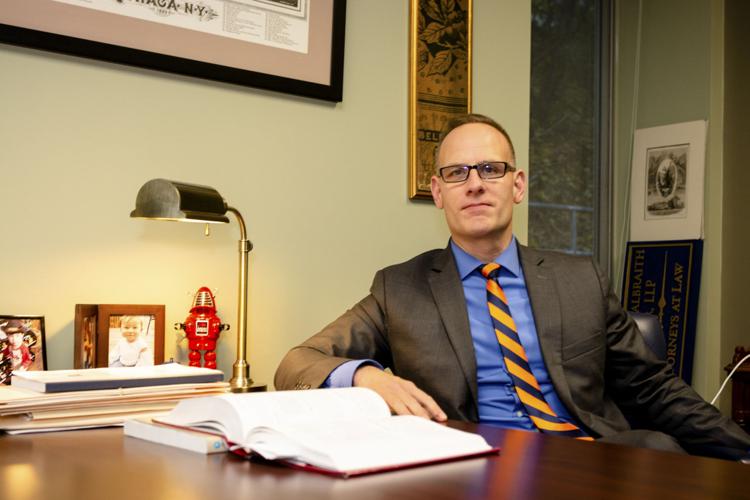 "No one is going to graduate this program without having permanent housing, an individualized mental health treatment plan in place, a track record that they've established they're consistently able to maintain housing, maintain employment or education, consistently make their appointments next door at the mental health department or with a private therapist," Miller said. "Now everyone wins when they graduate from this program. The participant doesn't have a criminal conviction, the participant hasn't been arrested for 12 to 24 months because to stay in the program, the participant has to agree not to get arrested."
The community benefits, he said, from a lower number of arrests of that person who was theoretically getting arrested on a regular basis, and taxpayers benefit from less beds occupied by people who don't belong in jail.
In order to understand what goes on in mental health court, those who are going to be involved in operating Ithaca's facility sat in on some sessions of the Auburn Mental Health Court, which has been presided over by Judge Michael McKeon for the last 10 years, with Carol Colvin serving as the mental health coordinator. Colvin's job is to screen people who are potentially eligible for the mental health court program. During the 10 years that the court has been operating, the court has found a great deal of success with its participants.
Both Colvin and McKeon have found that the participant's relationship with the judge encourages them to speak more freely about their daily lives, including their struggles. Along with the openness of participants, Colvin has found that since the Auburn Mental Health Court started, she has seen this as a way for people to learn about mental health in a new way.
"I think it's really understanding mental illness, what it is and how people suffer from this," Colvin said. "The stigma that that is out there that society has against mental illness and alcohol or substance use disorders. When we educate our team members and the community it really helps spread that too."
McKeon had some words of wisdom for Judge Miller and all others who will be working on the new mental health court. The path won't always be easy, and there are times when it may seem fruitless, but determination on the part of those involved with the program is crucial.
"Patience, patience and patience, and empathy along with it because it can be frustrating to all of us from time to time," McKeon said. "You really have to look at it from the perspective of the participant. [...] People can't just snap out of mental illness and oftentimes one of the most difficult things is getting the right medicine and the right dose because it doesn't work like antibiotics where it starts impacting you right away."
During the first year, this court will primarily serve Ithaca before expanding to encompass Tompkins County. Miller said that during the first year, the mental health court can expect to see about 25 people participating in the program. Once the program grows to cover Tompkins County, he said it will grow to about 50 people in the program. One concern over getting the program up and running was the financing of a mental health coordinator for Ithaca's Mental Health Court, but this issue was resolved during this year's budget process, when the city's Common Council voted to help fund the position along with the Tompkins County Legislature. Finding money for funding is often an issue that surrounds people getting treatment for mental health related issues.
Schaffner thinks this would be a triumph in breaking down some of the stigmas surrounding why people don't always get treatment for mental illnesses. In its best case scenario, the court would help people dealing with mental illness gain some measure of control back over their lives, essentially by helping them navigate the criminal justice system in the case of an issue that is, at least at times, caused by their mental illness.
"I think that people sometimes don't understand why somebody who is living with a mental illness doesn't just get help," Schaffner said. "'Why aren't they seeing that they have a mental illness and they need help?' And that is unfortunately one of the worst aspects of living with a mental illness is that it robs you of that ability to recognize that you need help. [...] And that is why a mental health court is so important. Because it takes the time and the effort to give somebody the opportunity to know [that] not only do they have this alternative to being incarcerated, but they have a whole support team that will help them through the process of treatment."