Cayuga Medical Center announced today that Margaret Melens, of Horseheads, , had been released after beating coronavirus. Melens, 93, left CMC this morning after 
A press release from CMC said Melens was "happy to return to her daughter's home earlier today with the applause and send off by the CMC staff.  Melens' has 17 grandchildren and several great, and great-great-grandchildren that were thinking of her during her recovery."
Melens' daughter, Dawn, said she had been worried when her mom was initially diagnosed because of the threat the illness poses to her mother's age bracket, but complimented CMC for their work and dedication. 
"When they started saying 'She's feisty,' I said 'Oh she's getting better,'" Dawn said. "I'm just thankful and grateful, she was never out of our hearts and prayers and minds. We're really glad to have her back in our lives and we really thank all of you who took care of her and made this happen."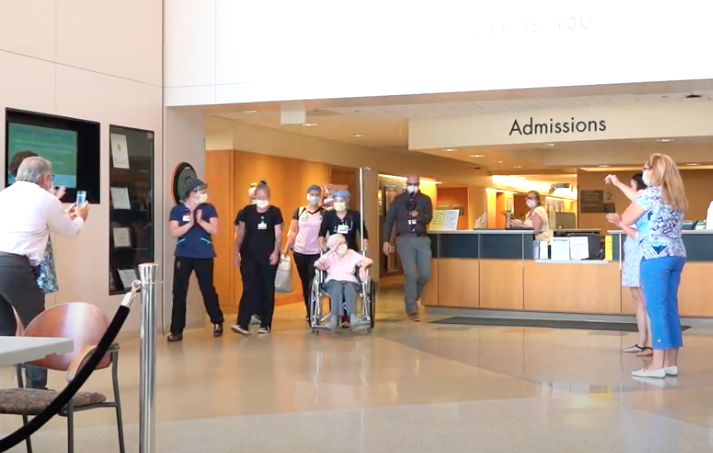 There are currently no hospitalizations with active COVID-19 cases in Cayuga Medical Center, the first time that can be said in months. 
"I would like to recognize our doctors, nurses, and everyone that cared for Ms. Melens over the past 43 days," said Martin Stallone, CEO of Cayuga Health. "This story is unique, and it is with great pleasure that we were able to celebrate her recovery today. It provides us all with a wonderful feeling of hope during this pandemic."