After years of preparation and effort by athletes and organizers, the Special Olympics of New York (SONY) State Summer games for 2022 will be held in locations throughout Ithaca on Friday June 24 and Saturday June 25. Ithaca College will be the main site of all events, hosting both the opening and closing ceremonies and holding the aquatics, basketball, gymnastics, tennis, and volleyball events. Ithaca High School will hold track and field and powerlifting events. Midway Lanes will hold bowling. Nearly 1,200 athletes and coaches from across New York State will be participating in this year's Summer Games.
"For Ithaca, this is huge because we've been trying for seven years to have all our key players in line, having all of our sporting venues in line, having all of our donors in line, all of our volunteers in line. And so for 2022, '23, and '24, the stars just aligned and we had the right people and the right places and the right community members, and the right businesses in the right places to make it happen for the athletes," Head NY Swim Coach Karli Buday said.
Efforts to host New York Special Olympics (NYSO) events in Ithaca have been made for several years, since the early 2010s. These efforts have been advocated by Ithaca's local Special Olympic Committee that meets monthly. The committee is primarily composed of coaches and volunteers. Compared to other regions in New York State,  like the Hudson Valley or Long Island, the Finger Lakes region doesn't have as many athletes, and the small size of the committee made it more difficult to advocate for Ithaca as a hosting site. But eventually, the committee succeeded.
The opening ceremony is scheduled to take place at Ithaca College's Campus Center Quad from 7P.M. to 8:30P.M. (rain location at the A&E Center). On Saturday, the events will be taking place in their designated locations from 8A.M.-5P.M.:
 Aquatics – A&E Center, Kelsey Partridge Bird Natatorium
Basketball–A&E Center, Glazer Arena
Gymnastics–Hill Center, Gyms 3 & 4
Tennis–Wheeler Tennis Courts
Powerlifting–Fitness Center
Athletics–Ithaca High School (Track & Field)
 Locations and times are not finalized and subject to change. 
The closing ceremony will also take place at Ithaca College's Campus Center Quad from 8-10 p.m. Admission to all events is free.
Tompkins County local athletes who participated in the National NYSO competitions will also be present for this state competition. These athletes are: golfer Andrew Hay (2nd place, 18 holes), swimmer Anne Norby (1st 200 meters Individual Medley, 2nd 4x50 Medley Relay, 3rd 50 meters Free), powerlifter Aziza Speight (1st Deadlift, 2nd Bench Press, 2nd in combined Squat, Deadlift, and press, 4th Squat), and track and field runner Kinsey Henry (8th in the 400 meters).
"For the last seven years we've been trying to bring the Special Olympics to the area in hopes of just raising awareness that there's this amazing program out there that one, prides itself on inclusivity, which I know Ithaca does as well. But then two, lets athletes gain some life skills around what healthy competition looks like, what being a healthy athlete looks like. When you compete you're not just competing against yourself but against other teams, other athletes across New York State. You're gaining communication skills and life skills. Part of why we've been trying to get the games in Ithaca is to help raise awareness about the entire Special Olympic Program and what it has to offer to potential athletes," Buday said.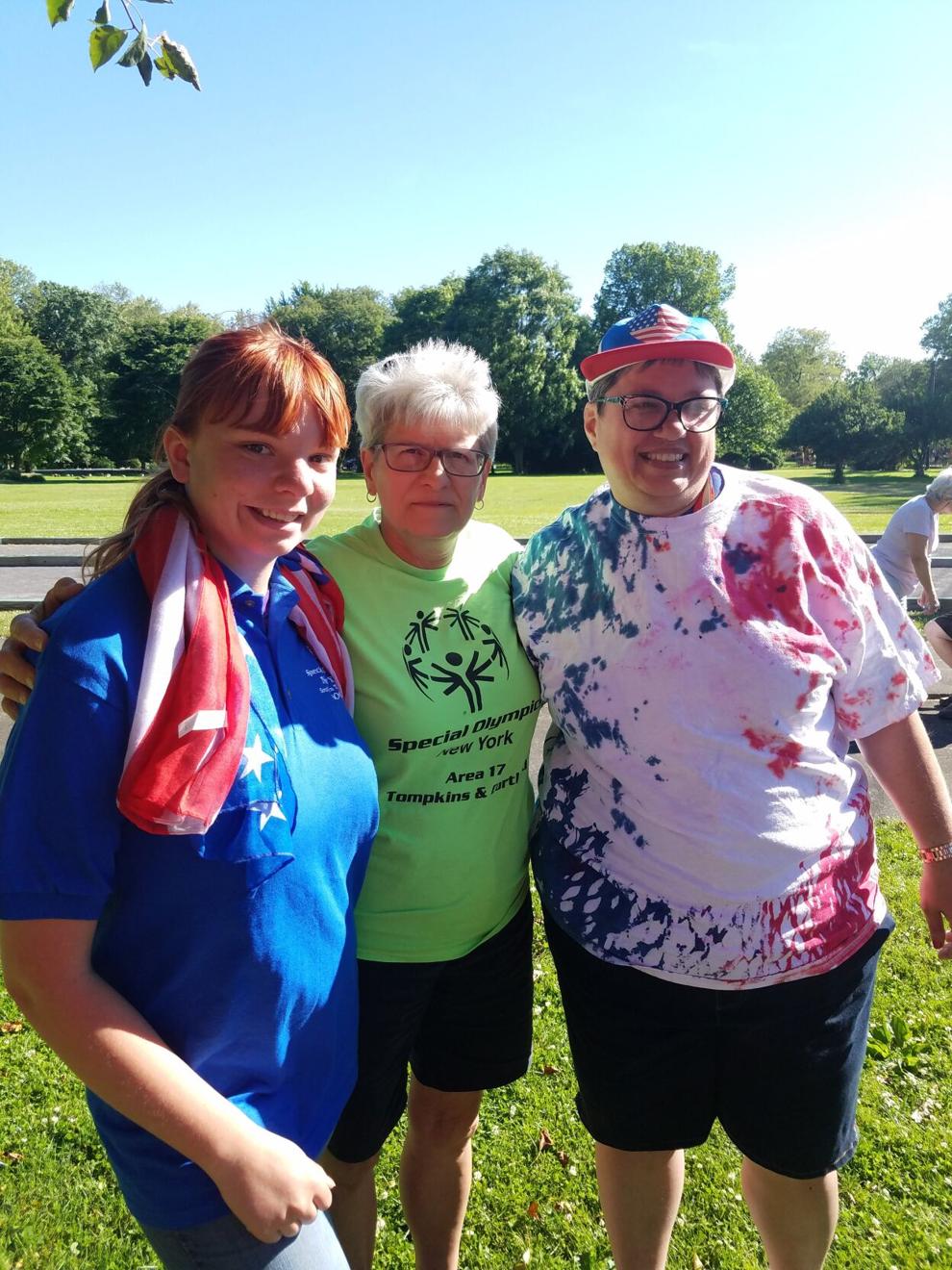 Initially, Ithaca was supposed to host the games beginning in Autumn 2019, but they were canceled. This was a result of financial constraints. Ithaca then attempted to look forward, to the 2020 Summer Games. Unfortunately, the pandemic then caused cancellations of both the 2020 and 2021 Summer Games. The 2022 Summer Games will be bringing in excitement that is long overdue, but it also kicks off the first year of a three-year partnership with the Summer Games making their home in Ithaca in 2022, 2023, and 2024.
Nikolai Huie is a competitive swimmer who'll be participating in the relay race. A rising junior, he has been swimming since he was a year old, and has been competing in the Special Olympics since 2014. He enjoys the competitive aspects of swimming, and has continuously improved, as when he had began swimming he scored 7th, but gradually ascended. In the most recent State competition he became a medalist, scoring 1st.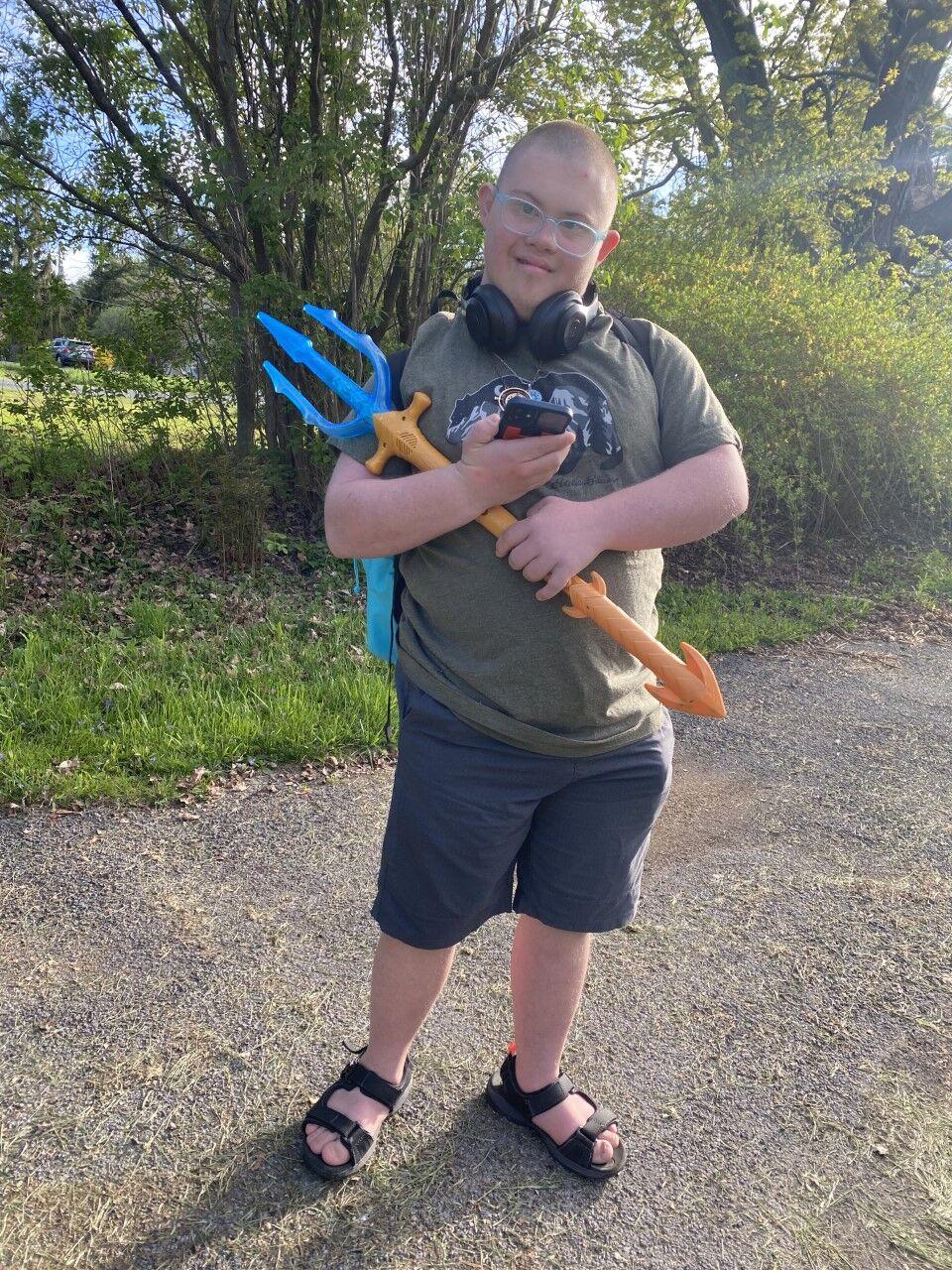 Huie also finds that the sport allows him to explore his connection to water. "Swimming helps me feel like I can get to my personal best, like I can be one of the best. I like to feel fast, and powerful," Huie said. To him, water is a medium that propels him to become a better athlete. The excitement he feels about competing always drowns out any anxieties he may have about his athletic performance.
Huie credits his teammates as well as his coach for his sense of sportsmanship. "[Coach Buday's] courage. She sees through anything. She has a lot of courage, and I like it," he said. It was this courage that inspired him to try diving during swim practices, as well as to encourage his teammates. 
NYSO also increases volunteer initiatives – and needs your help. "Summer Games is our largest statewide event of the year, so it's extra special to have it back on the calendar - and to be coming to Ithaca. We hope the community will sign up to volunteer, find time to celebrate our athletes' achievements with us, and help spread the word about Special Olympics and our movement to inclusion," SONY External Relations Senior VP Casey Vattimo said.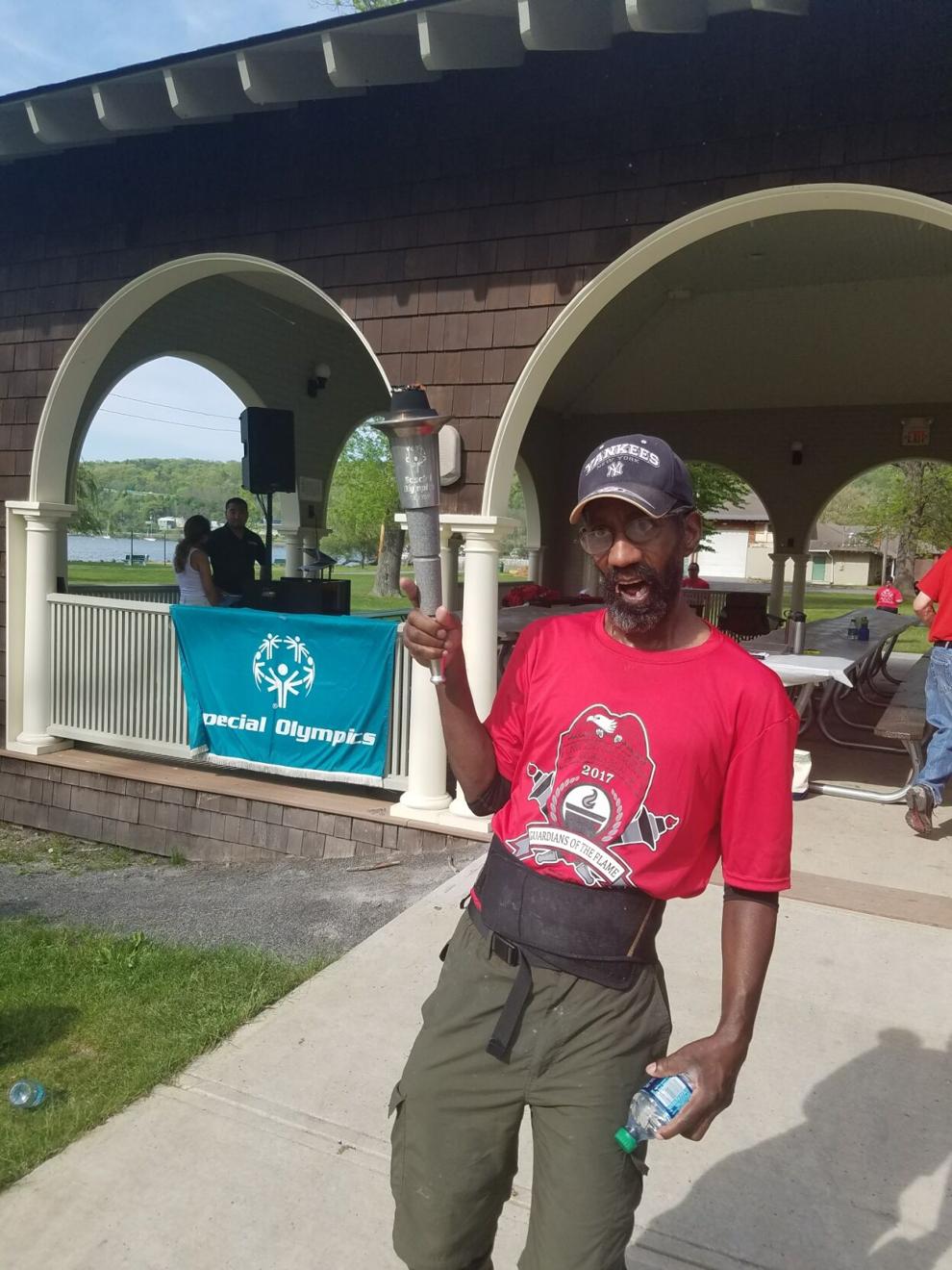 Volunteers are needed, with a goal of 800 volunteers to support this year's games. There are numerous ways to actively support this year's festivities. Roles for volunteers include: venue setup and breakdown, parking assistance, meal distribution, hydration stations, athlete escorts, timekeepers, and scorekeepers, among others. Volunteers do not need to have any prior sports experience is necessary to support many of the volunteer roles available. When signing up, volunteers can choose to volunteer for multiple activities if they wish to do so. Those unable to sign up are still encouraged to attend the games. As spectators, they can stop by one of the various events occurring throughout the day on Saturday June 25 to show support for athletes. Attendance is open and free of charge.
Those interested in volunteering can sign up at https://www.specialolympics-ny.org/competition/volunteeratsummergames/ .
The Special Olympics was founded in July 20, 1968. The first competition took place that same year in Chicago, Illinois with 1,000 athletes from both the U.S. and Canada. It has since then brought in more countries in subsequent competitions, and grown into the largest international organization for athletes with physical and intellectual disabilities. Today, there are over 5.5 million athletes worldwide involved in Special Olympics programs, with over 1.1 million coaches and volunteers representing 193 countries. There is also a Young Athletes program that can begin to train athletes between ages 2 to 7. 
A year after the Special Olympics was founded, the program was inaugurated in New York. In June 1970, Rochester hosted the first State Summer Games. Today, NYSO is the largest program in the United States and one of the largest in the world. NYSO currently serves more than 31,000 athletes throughout the state. They train for weeks and months to prepare for local, regional and statewide competition. They are supported by more than 5,000 coaches and 4,300 volunteers.