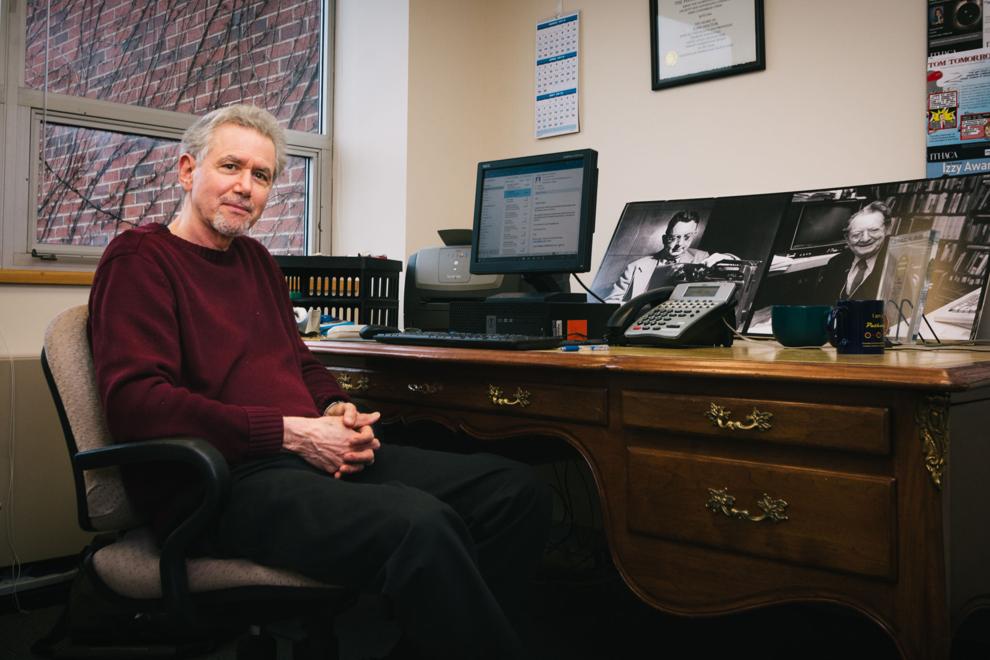 The Park Center for Independent Media at Ithaca College will present its tenth annual Izzy Awards, recognizing outstanding achievement in independent journalism, on Tuesday, April 24. It will be Professor Jeff Cohen's final turn presiding amiably over the Izzys as the Park Center's founding director. His retirement after a decade at IC caps a remarkable career of sustained and entrepreneurial engagement in the civic realm.
"I'm very humbled that I was able to be a professional do-gooder," Cohen, an associate professor in the Journalism department, said in a recent interview, "because most activists in this country – and there are millions of us fighting for a better world— are driving a truck, they're nurses, they're teachers, and then they have to do their activism as almost a second job. So I'm very humbled and grateful that I've been able as my primary job for decades to be doing socially meaningful work and advocacy."
In particular, Cohen's lifetime of work exposed the media as a vital front in the struggle for social justice. Before he arrived in Ithaca, he had founded and directed Fairness and Accuracy In Reporting (FAIR), a well-known progressive media watch and advocacy group based in New York City. In his many television appearances as a news commentator, he staked out positions well to the left of anything TV viewers are accustomed to hearing. "There's a lot of institutional reasons in mainstream media and even in academia where some of these points of view are slighted," said Cohen. "So I would say the thread line of my whole career has been trying to get the progressive point of view more airway, more airtime."
Jeff Cohen on Russia Today:
Life-saving Independent Media
Independent media set the direction of Cohen's political beliefs and provided the spark for his career. Born in 1951, he grew up in a middle-class Jewish family in Detroit and was precociously interested in the news from an early age. The influence of mainstream newspapers and network TV newscasts imprinted a default "Cold War liberal" orientation on his young mind which, in 1965, led him to support the Vietnam War as President Lyndon Johnson was widening it.
Not long afterward, a friend's brother pointed him to Harper's and Ramparts magazines, alternative sources that exposed him to radical views on the war and other issues in the 1960s. By the time he discovered the local underground paper Fifth Estate, he was a committed anti-authoritarian. "Not only did independent media change my worldview, it might have saved my life," Cohen recalls, "because there were people like me who believed in the war who actually enlisted."
His politics had become clear, his career notions not so much. He dropped out of the University of Michigan after only a few weeks, impatient to organize the working class. He got a post office job and became involved in the postal workers' union. Colleagues were impressed by his gift of gab and suggested he consider becoming a lawyer. He thought the idea had merit but doubted he could find a law school radical enough for him.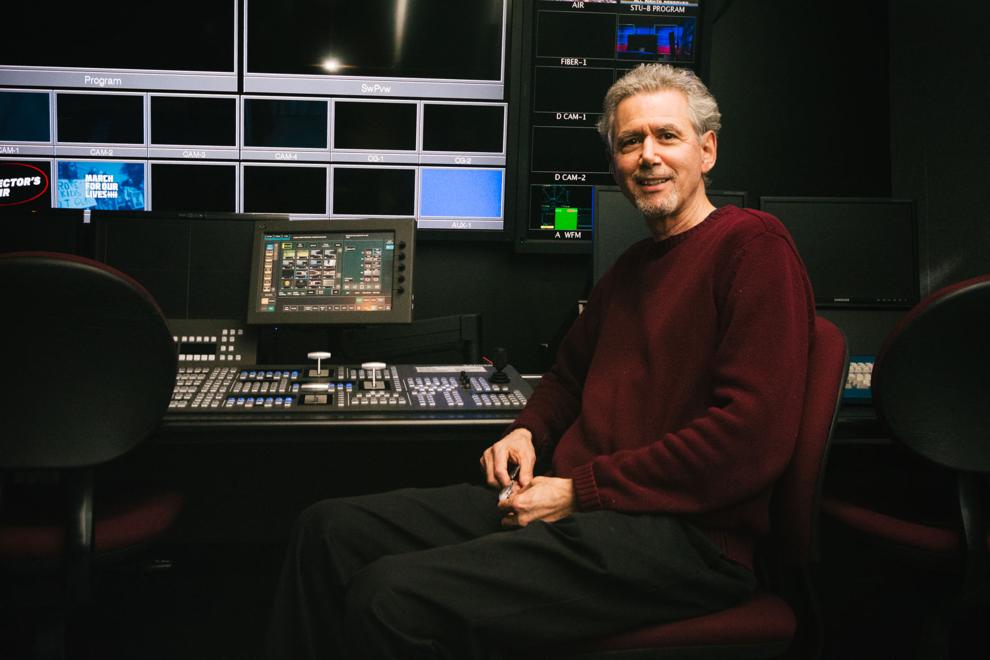 On this score he was wrong. The Peoples College of Law had just opened in Los Angeles, offering a unique public interest program geared for racial minorities and countercultural young people like himself. It was "the only law school in the country," he says, "where an arrest record helped you get admitted." Cohen studied with the left-wing attorney Leonard Weinglass, who had defended Daniel Ellsberg and the Chicago Seven. While going through school he worked as a journalist, publishing a long investigative article on the murder of civil rights organizer Fred Hampton in The Nation in 1976.
He was also an activist, involved in the effort to expose FBI surveillance and harassment of civil rights and New Left organizations. Groups such as the Campaign for Democratic Freedoms that were targeting the spies responsible for COINTELPRO inevitably became targets themselves. Cohen later learned his tennis partner was an undercover police officer assigned to infiltrate his group.
Before long, Cohen was working with the ACLU, suing the LAPD over the spying—and was a plaintiff in the same case. The lawsuit made big, embarrassing headlines for Los Angeles in 1984, just as the city was preparing to host the Summer Olympics. When the department settled the case, Cohen received a portion of the settlement on top of his legal fees. He pocketed this loot, but realized the life of the law would rarely get as gratifying as this triumph. He decided to retire undefeated as an attorney and concentrate on his journalistic activism.
Media Martial Arts
He took some time to travel. In Nicaragua, he observed how life under the Sandinistas differed drastically from its depiction in the U.S. media. In London, he came across the Campaign for Press and Broadcasting Freedom, which defended the rights of journalists and challenged the BBC and the mainstream papers on issues of diversity and pro-government bias. In Cohen's mind, the idea for a U.S. media watch group was planted.
It would take a little time for this seed to germinate into FAIR, but the concept was clear and its originator, tenacious. According to Norman Solomon, Cohen's longtime friend and colleague: "He was the classic bulldog with the bone. Once he had the idea, he wasn't going to let it go." He made the difficult decision to leave his activist network in L.A. and move to New York, the media's nerve center. With some startup funds, FAIR opened its first office in 1986, and solicited support from other groups on the left, such as anti-nuclear and Central American solidarity activists. "Part of Jeff's insight and really his genius was, if FAIR reached out to constituencies that weren't getting their views represented in the media, they would get behind it," Solomon says.
Through its newsletter and activist alerts, FAIR helped popularize progressive critiques of media coverage on a panoply of issues, including corporate mergers in the rapidly consolidating media industry. Cohen and Martin A. Lee, FAIR's co-founder, communicated with allies inside the biggest news organizations and irritated their bosses by use of an emerging communications tool, the fax machine. Lee says Cohen "wanted to challenge the media not as an intellectual exercise but as an activist enterprise. The idea was using media channels, using the media to criticize itself. For him media criticism was kind of like a martial art."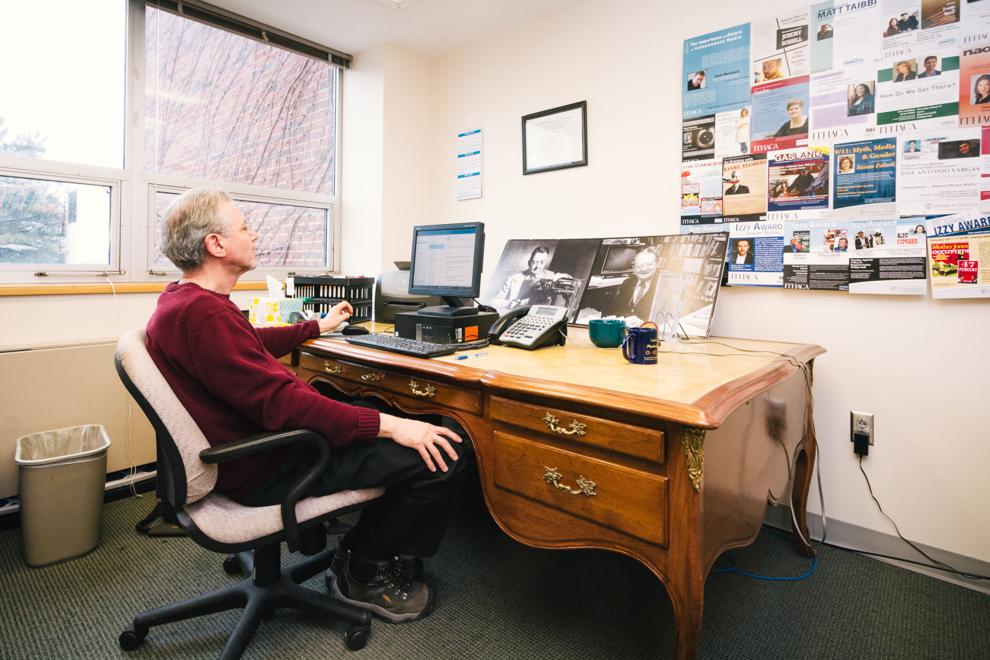 FAIR commissioned a pair of scholars to comb through the list of guests on two TV news shows, ABC's Nightline and public television's MacNeil/Lehrer Report. Quantitatively, the  analyses proved both shows relied overwhelmingly on white, male, U.S. government and corporate sources to interpret the news, giving short shrift to advocates for the public interest. The studies marked an early success for FAIR in getting a radical critique of elite media covered seriously and accurately in those same outlets.
In the 1990s, as the digital era dawned, FAIR helped lay the foundation for a burgeoning movement encompassing issues of media ownership, communications policy, the future of investigative journalism, and independent media. In 2003, the scholar and activist Robert McChesney founded Free Press, a national civic advocacy group whose slogan was "media IS the issue." "Today there is an astonishing array of media reform activism," McChesney said in 2006, "and FAIR's work has been a key reason for its development."
Much of this success was directly attributable to Cohen's acuity and audacity. Lee credits him as "an effective communicator, not just a publicist or a PR guy, but really a strategist. He had that gift of expressing ideas that were against the grain and presenting them clearly." After years of being an occasional media commentator on TV news, Cohen became a regular guest on CNN's Crossfire in the mid-1990s. Here begins the period of his life narrated in the book Cable News Confidential: My Misadventures in Corporate Media (2006).
Cohen's television years ultimately represented a major step sideways in his career. On-screen, he was quick on his feet, skilled at debate, mid-mannered and witty. Even in the hostile formats of cable TV, he was extremely effective jabbing from the left, introducing the fresh air of a perspective rarely ventilated with gusto on the tube. But he was not hired to be Robert Novak's co-host "from the left" on Crossfire. That job was reserved for someone who was not a leftist, but simply played one on TV.
It was the same story a little later, when Cohen was working with Phil Donahue on his ill-fated return to TV in 2002. MSNBC squashed the program and sacked Donahue immediately before the Bush administration attacked Iraq in 2003. An internal memo revealed that management was concerned such a forthrightly progressive host would make "a difficult public face for NBC in a time of war."
Ironically, the most positive experience of Cohen's cable TV years was on the Murdoch channel. For five years he appeared on the weekend panel show Fox News Watch. He relished the sweet irony in Cable News Confidential: "I savaged the corporate media week after week and got paid for it...by Darth Murdoch. Life doesn't get much better than that."
Nurturing Journalistic Heroes
On the strength of these paychecks, Cohen withdrew from the executive director position at FAIR and retired from its board in 2002. Living in Woodstock with his wife and daughters, he wrote the memoir of his pundit days and stayed active as a columnist. "I was at sort of a crossroads but happy with what I was doing," he recalls. "And they heavily recruited me because they had a great idea."
The "they" in this instance is the Park Foundation, the Ithaca-based philanthropy that funds many independent publications and media reform organizations, and the idea is what became the Park Center for Independent Media. Adelaide Park Gomer, the foundation's president, had already been funding the Roy H. Park School of Communications at Ithaca College, sponsoring a speaker series and internship program. Gomer and Dianne Lynch, dean of the Park School, developed the concept for a program with an endowed chair in independent journalism.
McChesney, perhaps the country's foremost progressive media scholar, told Gomer Jeff Cohen was the only choice to fill such a position. "I just wasn't interested in moving part of my life to Ithaca or being in an academic setting," Cohen says. Yet he hasn't regretted letting himself be recruited. "It took some arm twisting to get me to come to Ithaca and be the founding director. It's been ten of the greatest years of my life."
"Jeff Cohen has proved to be the perfect person to take this program to a much higher level," says Gomer. "He renamed the program the Park Center for Independent Media (PCIM) and propelled it into a loftier stratosphere...His presence on the campus has provided the journalism students with an impressive role model. Moreover, his courage has been contagious."
He continued commuting from Woodstock but came to enjoy Ithaca. Most importantly, he says, the job "allowed me to be positive for a change....Instead of bashing, talking about what's wrong in media, this job for a decade gave me the ability to talk about the journalistic heroes, and to bring them to Ithaca." In addition to the annual Izzy Awards — named for one of those journalistic heroes, I. F. Stone — the Park Center has hosted lectures by some of the country's preeminent progressive media voices. It has also sponsored student internships in settings ranging from The American Prospect magazine in Washington to Ithaca's WRFI Community Radio.
"Perhaps the most satisfying part," says Cohen, "is to get people who are socially conscious students at Ithaca to understand that they don't have to aspire to work at NBC News or the New York Times or Time magazine, that there's this alternative career path that is actually paying real salaries with benefits."
Jeff Cohen, Interviewed By A Reporter For The Young Turks:
"A Long-distance Runner"
In recent years, Cohen hatched another piece of civic enterprise: the online activist network Roots Action, which he and fellow journalist/media critic Norman Solomon co-founded in 2011. "Jeff and I talked a lot in the first several years of this century about how progressive media had taken off," Solomon says. "We saw many outlets springing up, a growing strength of truly progressive sources for news, analysis, opinions—such media websites had come to the fore. But in terms of online action arms, there was nothing comparable."
The group's organizing model is more or less based on the example of Move On, an American progressive public policy advocacy group founded by the likes of George Soros and several others in the wake of President Bill Clinton's impeachment in 1998. The difference is, Cohen and Solomon vowed their group would not muffle its voice when there was a Democrat in the White House. The pro-Democrat groups such as Move On were quiescent, Cohen contends, during the years Barack Obama presided over the nation's seemingly endless wars. "We can learn from these young people in their technique of how to build an email list," he concluded, "but let's do the issues that they've punted on."
RootsAction.org sends out action alerts on issues of human rights, social and economic justice, climate and environment, reining in militarism and Wall Street's excesses, defending whistleblowers such as Edward Snowden and Chelsea Manning, and pressuring mainstream media. It was one of the earliest groups to call for the impeachment of Donald Trump. In fact, the web petition impeachdonaldtrumpnow.org went live on the day of his inauguration. Amid the constant outrage of the Trump era, Roots Action has swiftly doubled its enrollment to 1.4 million active members.
Cohen's retirement from Ithaca College will give him more time to focus on galvanizing activism through Roots Action. He also plans to work on producing documentaries, having already assisted on All Governments Lie: Truth, Deception, and the Spirit of I. F. Stone, a tribute to today's investigative journalists, and Jen Senko's The Brainwashing of My Dad, about the living-room impacts of right-wing media such as Fox News.
At 66 years old and feverishly energetic, he likely has still more projects in the pipeline. "Jeff is a long-distance runner," says Solomon. "He's always deeply understood that social justice is an enduring quest, it's a marathon, and he's still in the race."
Roger K. Smith is a freelance writer based in Ithaca and board co-president of WRFI Community Radio. As a young adult he was an activist organizer with FAIR.