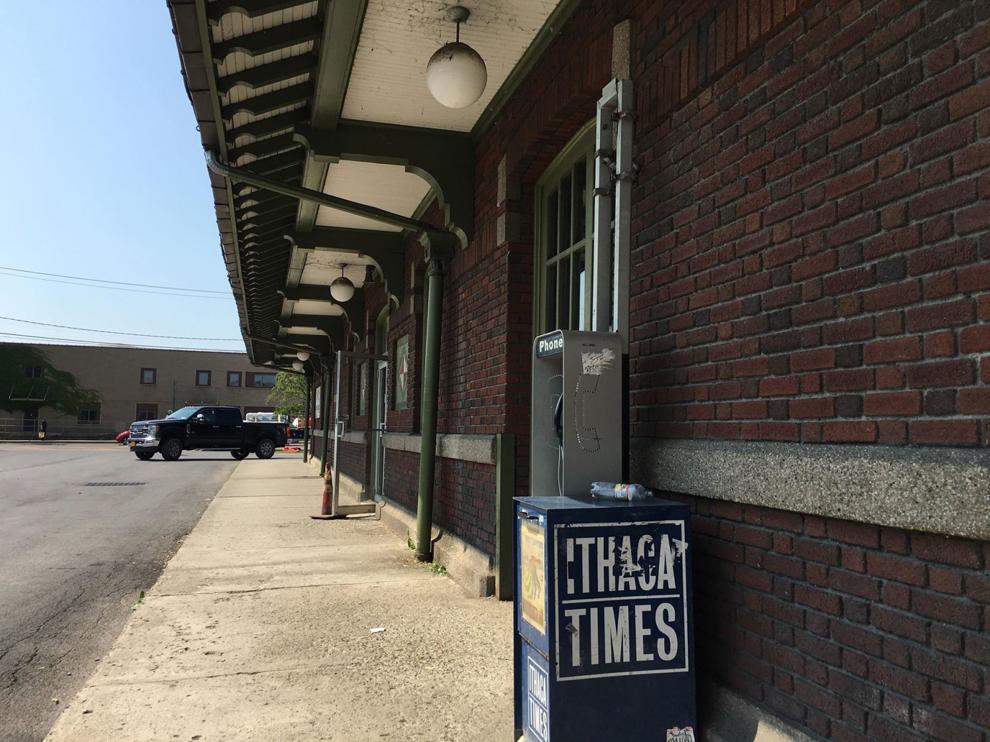 After serving passengers traveling to and from the Ithaca area for more than a century, a transit landmark in the west end is closing at the end of this month.
Built around the turn of the 20th century, the building that's now the Ithaca Bus Terminal served as a passenger rail station on the Delaware, Lackawanna & Western Railroad until 1942, when that line ended passenger service. It was built on the site of an older stationhouse that offered passenger rail service starting in 1849.
The nearby Lehigh Valley Railroad station building served rail passengers until Lehigh Valley ended the last of its passenger service in 1961, and, after local business owner Joseph O. Ciaschi bought the building in 1966 with an eye toward historic preservation, he operated it as the Station Restaurant for nearly 40 years.
In addition to providing a waiting room and ticket counter lobby for Ithaca's passenger bus service for several decades, the bus terminal building housed a U.S. Navy recruiting office and then Bolton's Donut Shop from 1974 through the 1980s. A freight house for the DL&W was just north of the station, on the current site of the GreenStar Natural Foods Market across Seneca Street.
Presently, the building itself, the address of which is 710 W. State Street but listed on property tax rolls as 701 W. Seneca Street, is owned by Tompkins Trust Company, and the terminal space is leased by David and Brenda Wallace, both of whom are retiring this year. The Wallaces handle freight and packages for local businesses and residents, as well as selling bus tickets.
"I have been told by the bank they are not interested in continuing with a bus station in that location," the City of Ithaca's Director of Planning and Development, JoAnn Cornish, tells us. "From a planning perspective, and a long term city goal, we would like to see the intercity buses served from the center of downtown. It is no secret that the current bus station has few amenities, no useable bathrooms, no food or beverage service, etc., and often it is the first and last place in the city visitors experience. We can do so much better."
The Wallaces are independent agents for the Chenango Valley Bus Lines, Greyhound Lines, ShortLine Coach USA and Trailways of New York bus services, a business arrangement common in small towns where it is not economically viable for the companies to own and operate their own facilities. As with many other business categories, online marketing has affected bus ticket sales; the Wallaces earn nothing from bus tickets sold online, even when passengers use their waiting room.
The Ithaca Bus Terminal has served as a key connector to larger metropolitan areas served by Greyhound, connecting on the Greyhound routes from New York City to Buffalo or Rochester and from Syracuse to Elmira. On ShortLine, Ithaca routes include trips to New York, Binghamton and Albany. On Trailways of New York, Ithaca directly connects to Horseheads, Cortland, Binghamton and Geneva.
A representative of CoachUSA, which also operates as Megabus.com, tells us they're not ready to announce their plans.
Just off the Commons in Downtown Ithaca, a passenger waiting room and coffee shop operated off and on by TCAT and local cafe owners on East Green Street was originally intended to serve intercity bus passengers as well as local transit riders. Plans to bring intercity buses downtown never materialized, and available space for buses to pull up in front of this building and the adjacent Tompkins County Public Library is already often too congested with waiting TCAT buses.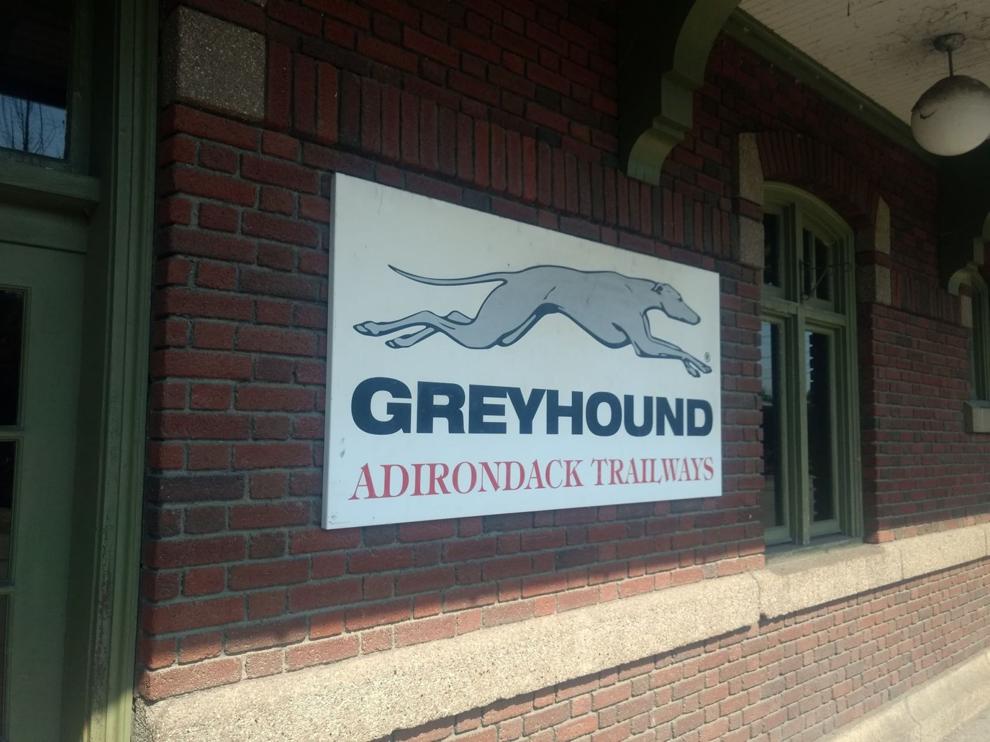 With no agent operating locally, and assuming no physical facility takes the place of the Ithaca terminal, bus service will likely function from the curb in some area of the city, as it does in Cortland, where buses pick up passengers from a space on Church Street, beside the campus of the County Office Building.
Other bus services already use curbside stops, including Cornell University's Campus-to-Campus Bus operating between Cornell's Ithaca and New York City facilities, and Big Red Bullet and OurBus, whose buses stop in front of the Urban Outfitters on East Green Street, just east of TCAT's Green Street stop. Gary Cremeens, a mass transit and transportation alternatives advocate who works for Cornell University Transportation Services, says West Avenue near the Baker Flagpole and the Schwartz Center for the Performing Arts in Collegetown would be good stops for student travelers.
"If the intercity bus services are located in the heart of downtown, it would bring thousands of people to the core where there are shops, food, goods and services," Cornish says. "It would also allow riders to take TCAT to their final destination."
Nick Reynolds is the Managing Editor of the Ithaca Times. Mark H. Anbinder is the Editor of 14850 Magazine. This joint article was published in both local publications simultaneously.