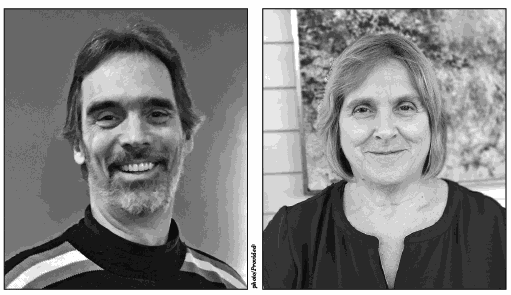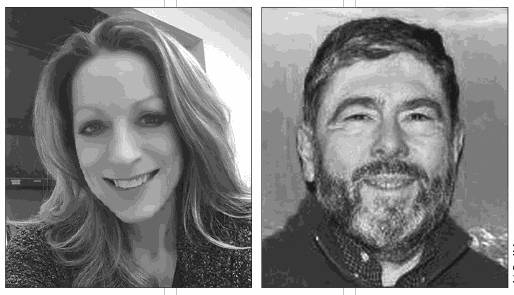 After a lengthy postponement due to the COVID-19 outbreak, Election Day is less than a week away, and in the Village of Dryden there are two trustee seats on the Village Board up for grabs.
Democratic incumbents Dan Wakeman and Debbie Fisher are vying for another term on the board. Fisher was elected as a trustee in 2018 and was then appointed Deputy Mayor in 2019. She has been a village resident for 27 years, a founding member of the Community Center Café, served on the board of the Dryden Historical Society and was on the Montgomery Park Revitalization Committee. Professionally, she worked at Cornell University in grant administration and financial management.
"I helped write a couple of grants that we [put towards] the pavilion," Fisher said of her role on the Montgomery Park Revitalization Committee in an article back in February. "Finishing the sidewalk there. I'm hoping in my new term to finish up completing some of the vision."
Wakeman has been a resident of the village for 29 years. A graduate of Rochester Institute of Technology, Dan has a special interest in alternative energy and worked with Mayor Mike Murphy on a grant to fund an electric vehicle charging station in the village.
"Mike Murphy did a lot of the leg work on that, but that was something that I think I initiated in terms of interest in that regard; we got it moving," Wakeman said in February.
Wakeman and Fisher will go up against Republican candidates David Bravo-Cullen and Christine Nash. Bravo-Cullen is a member of the Planning Board and has lived in Dryden for 35 years. He has some experience as an elected public official when he served on the Board of Health when he lived in Lee, MA several decades ago. If elected as a trustee, he hopes to make the board more aware of the needs and concerns of all the neighborhoods in the village.
"There's different issues, and when you're at the village board-level making decisions that affect the whole village, you need to pay attention to what the concerns are in the various neighborhoods," Bravo-Cullen said in an article back in March.
Nash has been a resident of Dryden for nine years. While she does not have any experience as an elected public official, she is heavily involved in the community. Currently a volunteer firefighter for the Dryden Fire Department, Nash used to volunteer with the Dryden Beautification Committee and was the project leader for the Dryden Community Gardens. Nash plans to address the high turnover rate of business within the village, which she hopes to remedy if elected.
"The problem isn't opening the businesses, it's keeping them here," Nash said in March. "There's no incentives for businesses to stay here. If you want economic growth, there's got to be sustainability there."
Residents can cast their votes at the Village Hall from noon to 9 p.m. on Sept. 15. Murphy said the village will be taking several safety precautions to help prevent voter exposure to the virus when coming out to vote.
"We will have hand sanitizers there, and we will have marking on the entranceway into the hall," Murphy said. "If we have a bigger crowd, we will have marked out the … upstairs door where the voting will take place, and then we will have marks across that floor and then down the stairs if we should perhaps have that many people. We typically don't. We have a lot of people come, but they don't come in big groups. But we will have a marking for six feet of space."
Individuals who do not have a mask when visiting the hall will be provided with one. Murphy said he hopes residents take the time to come out and vote next Tuesday.
"People never think of having an election during September," he said. "We'd really love to have them out because we need people to vote to [decide] who's going to be the people that represent them."