The Dryden Town Council offered an update on the construction taking place on South George Road to replace the bridge. This is one of two projects from the 2016 Bridge NY program. In 2017, the town received $3.64 million in funding from the New York State Department of Transportation to fund the construction projects for the South George Road bridge and the one-lane bridge along Freese Road.
The Town Council offered the following timeline of the construction that has occurred so far on South George Road:
Feb. 18: Superstructure Removal
Construction workers removed the asphalt wearing surface and the wood bridge deck with an excavator. After removing the deck, the crew used the excavator as well as a crane to remove the large wood stringers that were underneath.
Feb. 19: Substructure Removal
Using a crane, the workers removed the bridge's substructure, which was made out of wood piles and beams. The crew also cut up and removed the steel sheet piling that is used for building abutments to connect with the deck and provide horizontal and vertical support.
Feb. 20–24: Structure Excavation 
Excavation of the south end of the bridge took place behind the existing steel sheet piling. A concrete abutment and wingwalls were constructed. Three inches of stone was set to assist with pile driving. The same process was done on the north end of the bridge as well.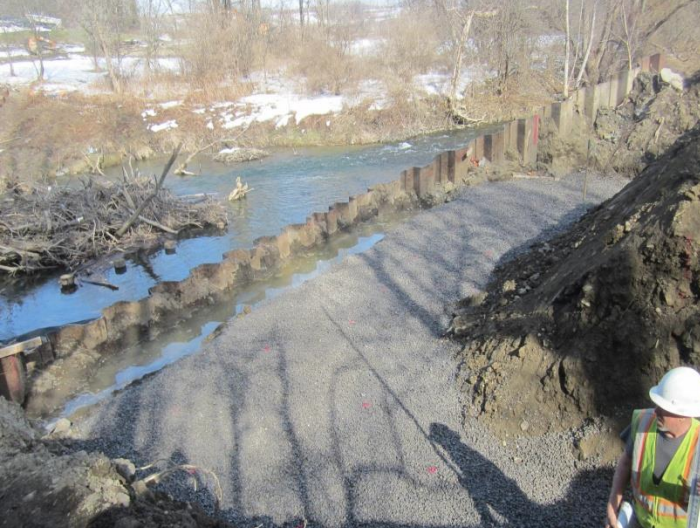 March 3: Drive Culverts
The construction crew replaced the existing 12-inch culverts on the west side of South George Road – north of the bridge – and replaced them with a 12-inch High-Density Polyethylene (HDPE) pipe with metal-end sections.
March 5: Pile Driving
On the south end, workers drove steel H-piles for the abutment and wingwalls, creating 35-inch depths in the neighborhood, according to the report.
March 10: Concrete Abutment
Piles were driven and trimmed at two inches above grade. Rebar and forms were placed for the abutment wall on the south. Concrete abutment was poured on to the piles.
March 12: Pile Driving
The crew begins the same pile-driving process from the south end on the north end of the bridge. According to the report, this process is still in operation.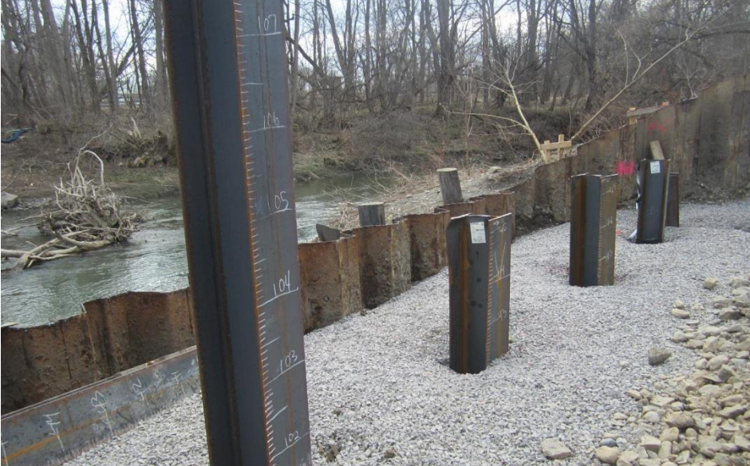 Traffic along South George road is closed for the time being as construction continues. The bridge is anticipated to reopen in late October.