On Sunday, March 24, at the St. Mark's Episcopal Church in Candor, a dedication of the John G. Marklove historical organ was held.
The historical organ was built by renowned New York organ builder John Gale Marklove in 1867, and this one is thought to be Marklove's largest mechanical tracker action pipe organ in existence. There is a total of 1,200 pipes, ranging up to 16 feet long.  
The Marklove organ was originally installed in Trinity church in Elmira and was moved to St. Mark's in 1922. It was awarded the National Organ Historical Society's first citation in 1975, noting it to be an outstanding example of mid-nineteenth century organ design.  
The organ was maintained until 2016, when it became unworkable. St. Mark's put it out to bid for a total restoration. In October 2016 they contracted with Parsons Pipe Organ builders in Canandaigua. The restoration involved dismantling the organ and moving it to the Parson factory in January 2018. Once repaired and restored, it had to be dismantled again to bring it back to St. Mark's and reassembled.  
Under a separate contract in January 2019 the organ room was renovated to Parsons' specifications by Owego building contractor Dick Willett.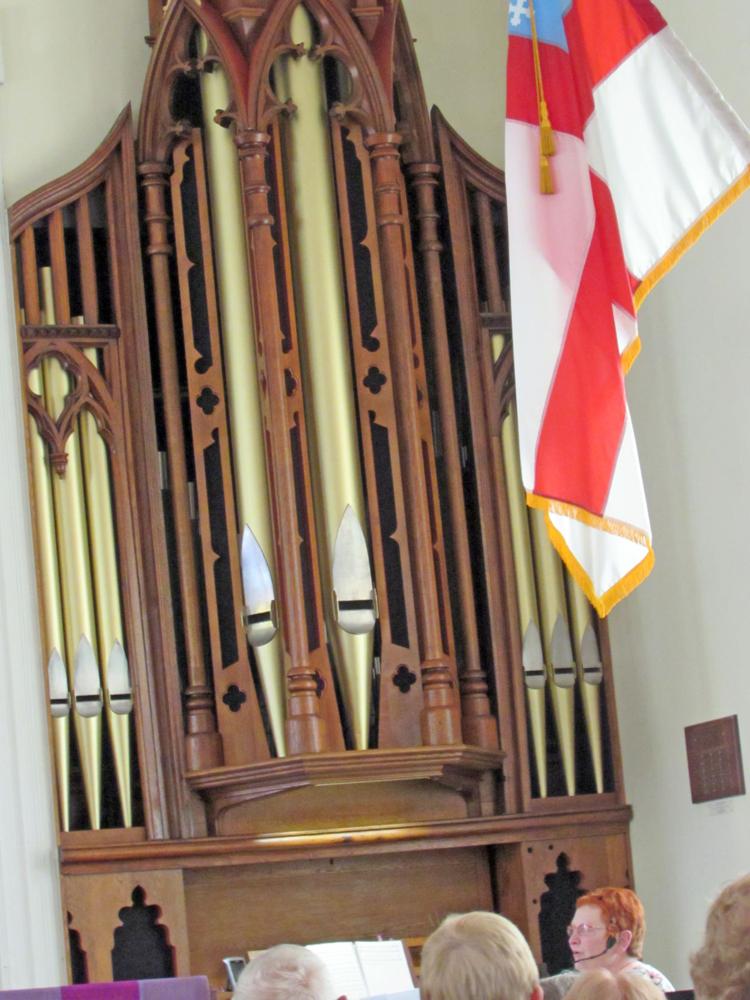 With a full church, after blessings and hymns, the dedication was done by Rev. Gerri Bissell-Thompson, Parsons' representative, and Richard Willett. 
David Jackson, formerly vocal music teacher of the Spencer-VanEtten School District where he taught for 35 years, played a few different style hymns to share the tones of the historical organ with those present. Jackson holds a BA in Science and Masters of Music degree. He is currently organist at the Christ the King Presbyterian church in Spencer and organist at St. Luke's Chapel in Van Etten.