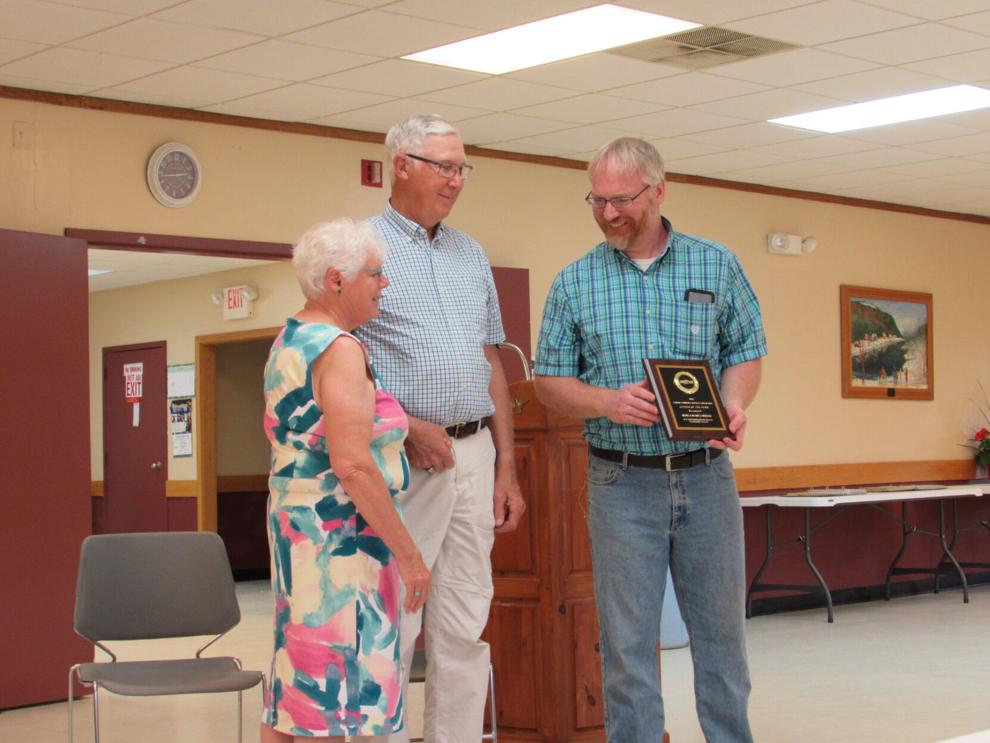 On May 21, Bob and Nancy Riggs joined the residents who have been acknowledged over the years by the Candor Community Services Corporation (CCSC) as Candor's Citizens of the Year. 
Bob and Nancy Riggs joined the list of Candor residents always contributing to the town and residents of the community. President of the CCSC Melvin Foster introduced the board's selection for Citizens of the Year, reminding those present of all the years Nancy was a teacher at Candor School, as well as being on several boards and being a member of many organizations like the Candor Historical Society. 
 Bob, not a native to Candor, has made Candor his home and held many positions such as Candor town supervisor, served on school board, a member of the Candor American Legion and more. Both Nancy and Bob are always willing to help family or neighbors; they have helped with fund raisers for various causes and for the scholarships they honor graduates with and others. And of course we all remember Bob as Uncle Sam in the Fourth of July parades. 
 After Foster presented the Riggs with a plaque, the 40-or-so in attendance shared personal stories about the couple and the kindness and generosity they have always extended to others. 
 It was mentioned that the CCSC was actually started by Howard Ward, Nancy's father.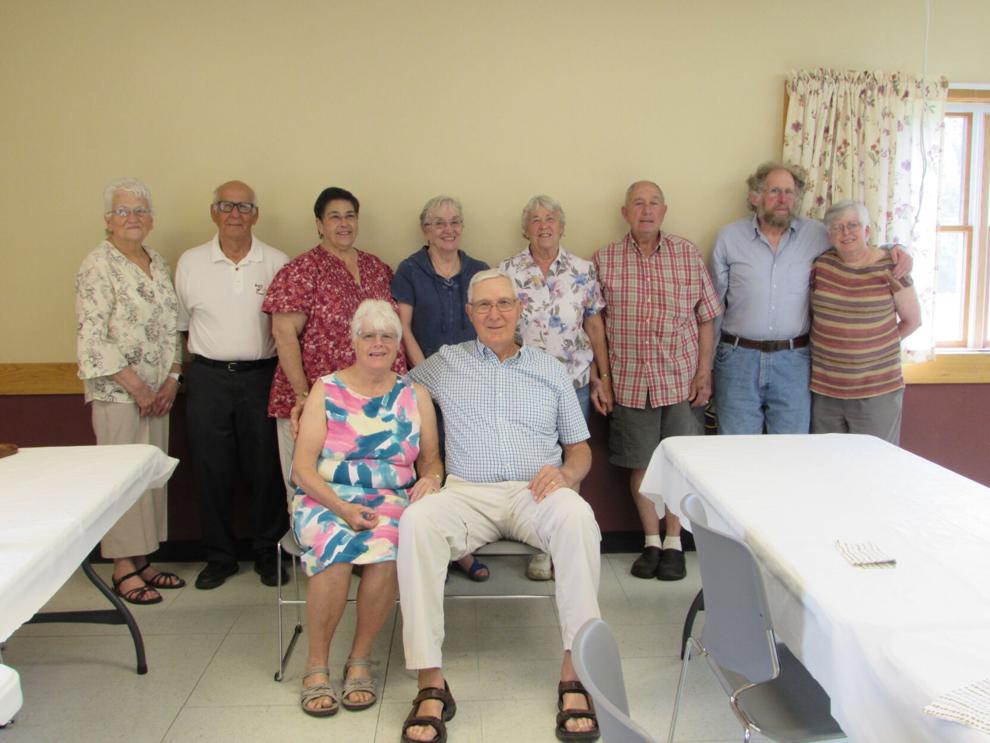 After the ceremony those on hand enjoyed a light lunch and catching up with each other. 
Since 1976 the Candor Community Services Corporation board has always been comprised of people brought together by the board mission, "to promote the betterment and wellbeing of the Candor community and its members." 
  Initially there was a great focus on bringing a doctor's office to Candor. When successful the board went on; CCSC ran the former Schaffer House for the elderly on Owego Street. When NYS regulations forced that project to close, the house was sold and the proceeds used for subsequent projects. 
 Along with a handful of donors who give to the CCSC through payroll contributions, it also collaborates behind the scenes of other organizations. 
Some of its past projects include Candor Family Care Center, annual luncheons honoring the Citizens of the Year, book shelves for free kids books, support of various youth sports programs, support of the food pantry, college scholarships for people who volunteer in Candor, special concerts and gatherings, and more. 
 Past citizens of the year include: Joyce Aman (1988); Arlene Moyer (1989); James Hollenbeck (1990); Roy Yarrington (1992); Tom and Irene Craig (1994); Donald Weber (1995); Lois and Robert Barden (1996); Candor Family Care's 20th Anniversary (1997); Nancy King (1998); Connie and Steve Fedorowicz (1999); Richard Quest (2000); Gwen Clark (2001); Vera Muir (2002) Ed and Florence Roberts (2003); Edna Haner (2004); Hope VanScoy (2005); Connie Naughton (2007); Kelly Starkweather (2010); all volunteers after the flood (2011); Sherry Haner (2012); Richard Kirk, Sr (2014); Pete and Gloria Ward (2015); Skip and Jeanne Jackson (2016); Ralph Adams (2017); Diane and Lynn Craig (2018); Lou and Sue Heavenrich (2019); Roger and Georgia Westgate (2020); and Denice Peckins (2021).