ITHACA, NY -- When Ithaca native Joshua Esnard pitched his company Cut Buddy to the Shark Tank, investor Damon John decided to take a bite. 
Since securing the deal in 2017, Esnard's do-it-yourself hair tool product has taken off and thrived, even through the pandemic. The entrepreneur's journey to success, however, began in Ithaca, long before Shark Tank entered the story. 
The inspiration for the product came from his dad, who Esnard considers an "old school DIY type of guy." This mentality even applied itself to haircuts in the Esnard household. Because his father would not take him to see a barber, Esnard began cutting his own hair, but found the process difficult, frustrating and unfavorable to his appearance. 
"I realized the hardest part about cutting my hair was actually getting the perfect curves and hairline," he said. "I ended up pushing my hairline back, giving myself bald spots all over my head, looking like a cheetah basically." 
Channeling his father's DIY mentality, 13-year-old Esnard started cutting up templates from detergent bottles, folders, and cardboard to make curves that fit the contours of his hairline. While nervously wielding the clipper, he would put the templates against his head as a stencil and guard to give him a clean hairline. 
Although at the time he "didn't think it was anything that was revolutionary," those templates he scraped together have since evolved into the successful enterprise Cut Buddy.
For several years, Esnard completely forgot about the product he crafted to cut his hair. Then, one day while moving into a new rental place in South Florida, Esnard decided to give up on a tedious chore. His girlfriend at the time told him "you never finish what you start" — this  message changed the entire trajectory of his path as an entrepreneur. 
"It was like lightning bolts," he said. "I really internalized it as, you know, I'm not showing up for my life." 
This message prompted him to dig up his old inventor's book he used as a kid. When he opened the first page, he saw the design of the Cut Buddy hair shaping product. He immediately patented the product and manufactured a few thousand units. 
He later moved into a condo with some childhood friends who joined the Cut Buddy team. His partners Pima Mbwana and Alex Kresovich hail from Ithaca, and although not raised in Ithaca, Jason Battle has a connection to the city as a graduate of Cornell University. Even with all hands on deck, business was off to a slow start. Discouraged by a lackluster three to five sales per day, Esnard was ready to give up.
An email from a disabled veteran, however, revived Esnard's spirits and animated him to continue pursuing the business. The individual shared with Esnard that his hands shake due to his medication, and because of that, he struggles to hold clippers to steadily cut his hair. Cut Buddy helped him overcome that struggle, and the veteran thanked him for creating a product that gives individuals with disabilities the opportunity to have nice haircuts. 
"During that time, I was ready to give up and let go but I realized that this product wasn't really to make money," Esnard said. "It was now to help people with their confidence and their first impression and get over hurdles with dexterity." 
He dove into reviews on Amazon and unbeknownst to him, the product was reaching — and more importantly helping— unexpected audiences. Sifting through the reviews, he discovered "mothers with autistic children, broke college students and barbers in training" benefiting from the product. 
Upon realizing that his product had a tangible impact, Esnard quickly dispelled himself of any inclination to quit. Rather, understanding the ways in which the product improved the lives of others inspired him to revamp his business approach. Using the reviews, he understood which demographic groups were buying his products. He then used this information to reach out to influencers who could help market it to those potential buyers. 
With the help of these influencers, the business rapidly gained popularity. 
"Within three months, the product sales went from 50, 100, 300, 400 sales a day," Esnard said. "Pimaand I were leaving the house early in the morning before I went to my day job just to drop off boxes with hundreds of products in them at the post office." 
One day a video posted by one of the influencers using the Cut Buddy went viral. With over 12 million views on the video, Cut Buddy became an overnight sensation, and its popularity surged to the point where the company did not have enough inventory to fill the new orders.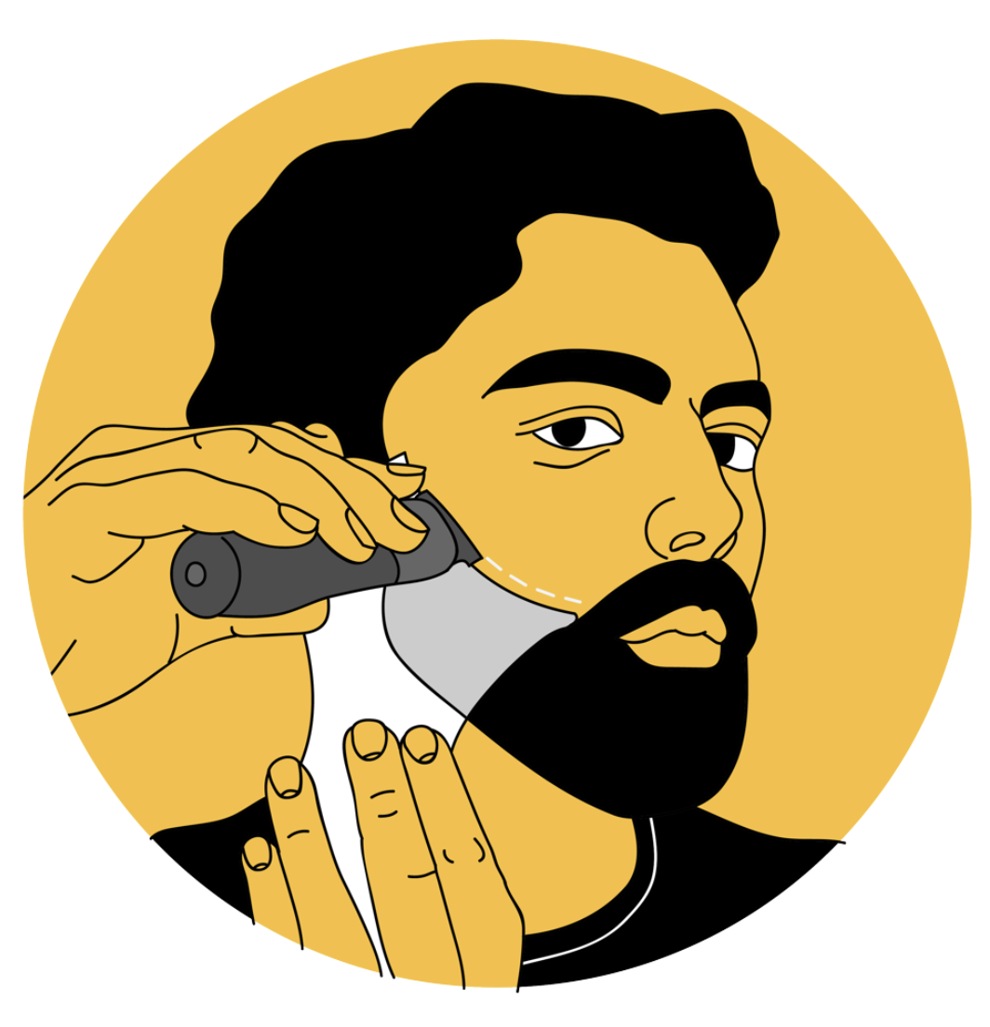 During the wave of this success, ABC's Shark Tank reached out to the entrepreneur. Esnard jumped on the opportunity to pitch his idea before the potential investors on the show and went in eager to clinch a deal. 
After a successful pitch, Esnard gained a new business partner — Damon John, someone he had always admired. 
"Growing up I was wearing Fubu which was Damon John's clothing brand," Esnard said. "He's an idol to me."
The shark helped launch Cut Buddy into big retailers by helping Esnard secure a licensing deal. John's professional guidance and connections have catapulted the company to unprecedented levels of popularity, and the pandemic has only fueled the product's success.
"The pandemic really helped our business because the barber shops closed and everyone was cutting their own hair," Esnard said. "It propelled us eight to 12 times our normal revenue per day." 
As of November, the team left the original licensing deal in order to scale the company and extend the Cut Buddy product line. In addition to the regular Cut Buddy product, the company also sells products like clippers, trimmers and bald head shavers. With Cut Buddy products in over 2,500 Walmart stores and a deal with Target coming in 2022, "the company is going through a crazy rollercoaster right now." 
According to Esnard, the decision to scale the company goes all the way back to the email of gratitude he received from the veteran with dexterity issues. 
"A lot of our products that we create address dexterity issues and comfort," he said. "We're killing two birds with one stone because we're addressing the problem for people with disabilities and anxiety and then we're also addressing just the normal person who wants to cut their hair." 
The entrepreneur remembers his experiences growing up in Ithaca as pivotal to his entrepreneurial development. Whether it was the cold winters that kept him at home, the professional and educational opportunities offered to him by the school system, or the ability to go into the woods and build ramps and forks, living in Ithaca enlivened his entrepreneurial spirit 
Most importantly, his experience growing up in Ithaca molded the compassionate mindset he has carried with him throughout his long and bumpy journey with Cut Buddy.
"The acceptance of people in Ithaca and its liberal mindset really opened my eyes," Esnard said. "It let me put trying to help people at the forefront while putting aside the whole thing about making money."