ITHACA, NY -- After growing up in San Carlos, Sonora, Mexico and recently getting her master's degree at Arizona State University, Herianna Valenzuela moved to Ithaca with her husband. Her brother-in-law lives here, her husband grew up nearby, and when she came to visit two years ago, she fell in love.
"It's better than Arizona in so many ways," she said. "I love the diversity, I love the community. It's so friendly here and I never expected it. I walk the dog and everyone says 'hi.' It's a really awesome little community that's so welcoming." 
Valenzuela said after 60 days in a row last year experiencing record high temperatures, she and her husband decided it was time for a change. 
"We were going through 128-degree days," she said. "You had to start your car 30 minutes before going to the grocery store to cool it off."
So while she sought out somewhere new, and more temperate, there was one thing she couldn't leave behind.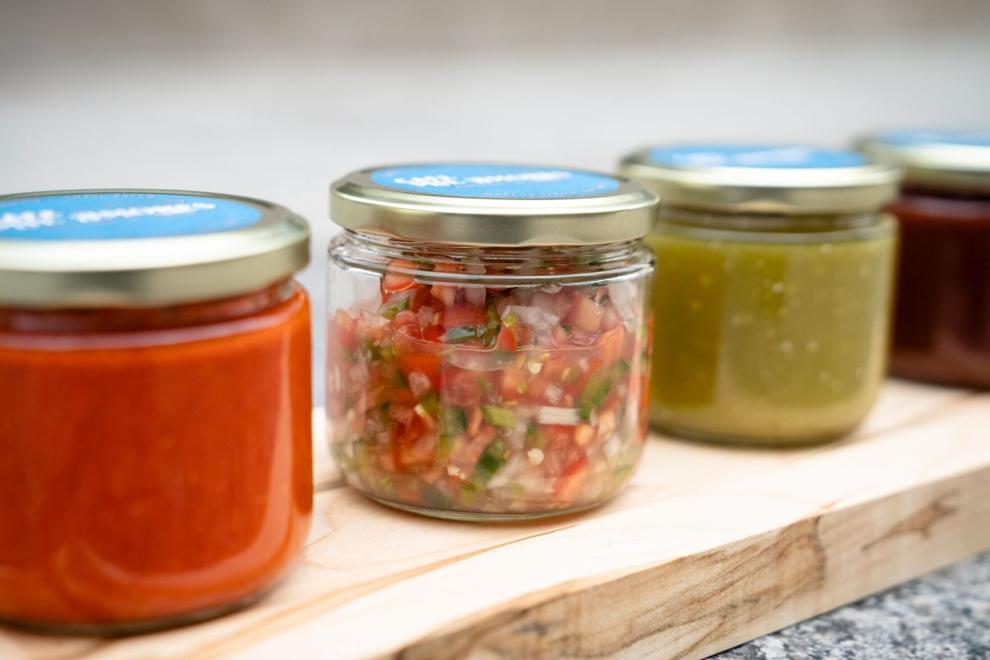 "I'm Mexican, I've always been around Mexican food, and luckily I was blessed with a great cook for a mother," she said. "Even just growing up, my mom would make three course meals three times a day."
After relocating to Ithaca, she noticed there weren't very many options for Mexican restaurants. Her husband has experience owning restaurants, so they thought it would make sense for Valenzuela to open up an authentic Mexican restaurant of her own, with her own familial twist based on food from the Yaqui tribe in Sonora, to which her grandmother belongs.
"They have these amazing dishes and salsas and all these awesome things and I'd go to other places and say 'oh, this wasn't very good,'" she said. "My husband said 'I've never had this type of Mexican food.'" 
Valenzuela said she learned how to use love as an ingredient from her grandmother, putting her heart into the dish and transferring it into the food and flavor. 
"She's an amazing woman," she said. "Sometimes I call her four times a day to ask her about a recipe."
The first step for Valenzuela is to get her salsas for sale at the Farmers Market, hoping to build recognition before opening a storefront at the end of the summer. On offer at the market will be four salsas. One, called salsa bandera, is described as a typical fresh salsa that you might find at any taqueria.
The other three are simmering salsas, which are like sauces that you use in Mexico to cook and infuse flavor. First is chili colorado, which is good to use with pork, chicken and beef. Then there's the familiar salsa verde that features tomatillos, and Valenzuela said that it can also be used with protein, as well as in taquitos, carne asada, tacos pastor and enchiladas. Last, is salsa roja, which can be used for chips or a variety of dishes.
Valenzuela said she will continue to debut new products on the company's Instagram, so keep an eye on @CafeMilAmores for more details.
As for the restaurant, Café Mil Amores doesn't have a home quite yet, but Valenzuela is searching for the perfect spot and hopes to commit to a place by August.
"We want to start off with something small," she said. "We want to carry on the tradition of Mexican cafes. There are little tiny Mexican cafes with coffee and a fine dining experience, but also you can get a pastry."
She said finding the perfect location, preferably somewhere centrally located downtown or on the Commons, will help bring the authentic experience to life.
"I want to debunk Mexican food as just tacos," she said. "We have a lot of great, beautiful dishes that are very intricate."
Valenzuela said her salsas will be available at the market in coming weeks, and her e-commerce site will be live at the end of the week, cafemilamores.com.