Cornell's Cascadilla Community Solar Farm opens
A cadre of Cornell University officials, local leaders and environmentalists gathered on March 1 to celebrate the official opening of the newest addition to Cornell's solar energy effort. 
The Cascadilla Community Solar Farm extends Cornell's renewable energy effort as the school, along with much of the county, hopes to curb carbon emissions and further conversion efforts away from fossil fuels. 
The 18-megawatt farm sits on a 125-acre parcel near Game Farm Road. The parcel was designated by the College of Agriculture and Life Sciences as "non-producing farmland." The overall project of about 79,000 solar panels has been under construction since late 2018 by developer Solar Farms New York; it will add over 30 gigawatt hours onto the grid to serve about 3,000 average residential homes.
"This represents a concrete and visible step forward in Cornell's commitment toward sustainability and carbon neutrality," Rick Burgess, vice president for facilities and campus services, said at the ceremony in a quote in the Cornell Chronicle. 
Burgess said the school has already reduced its carbon emissions 36 percent over the last decade.
Hangar Theatre announces new Board of Directors members
The Hangar Theatre announced that nominated candidates were voted on in mid-March by the Hangar member body for selection to the board of directors. 
Candidates for the board were Davina Desnoes, Luke Fenchel, Dale Flinn, William Highland, Stephen Kimball, Jill Loop, Stephanie Meyer, Dana Mueller and Aundre Seals. 
Additionally, the Hangar Board of Directors recognized new emeriti members to its board of trustees: Julie Bonney, Ann Costello, John Elliott, Mary Kane, Susan Kaplan, Paula Peter, Ray Schlather, Shelley Semmler and Jamie Wells.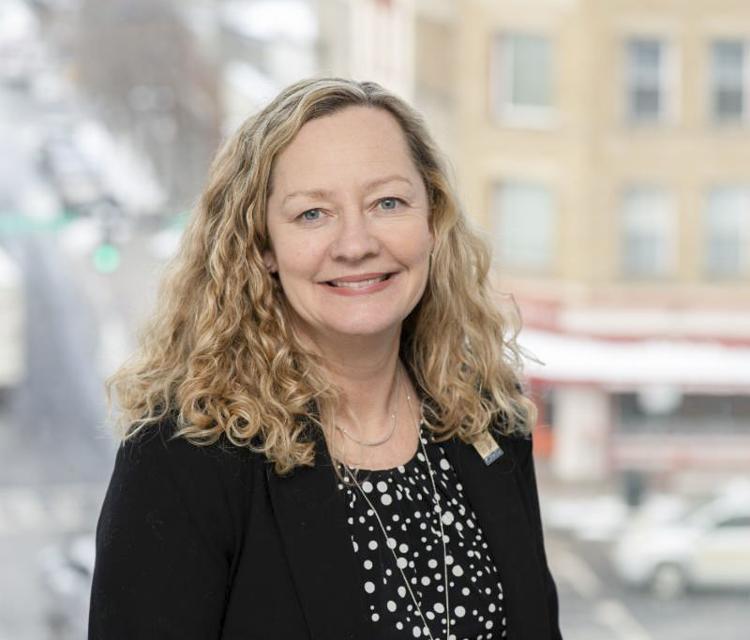 TCAD Director McDaniel selected for economic development council
Tompkins County Area Development Director Heather McDaniel has been selected to be a part of the prominent Southern Tier Regional Economic Development Council (REDC). The appointment was made by state Lieutenant General Kathy Hochul. The REDC is responsible for helping municipalities and businesses in an eight-county region in upstate New York with future economic strategy, including awarding grant funds (which many Tompkins County projects have received from the REDC).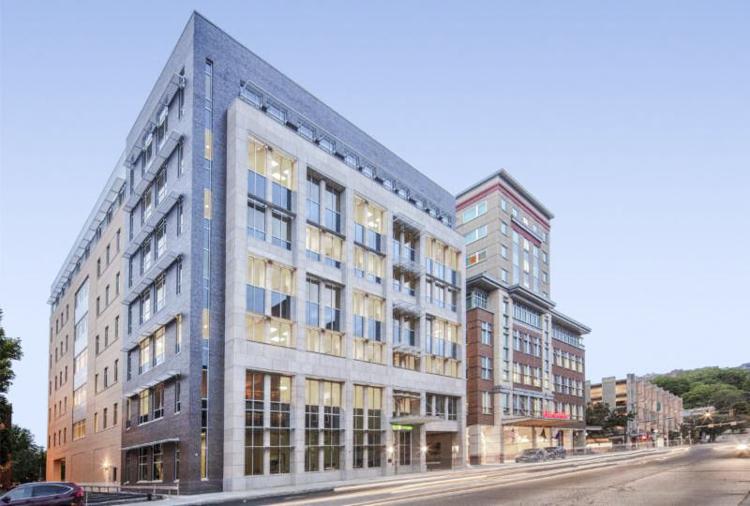 Awards aplenty for Tompkins Trust Company
Tompkins Trust Company snagged two different awards in the last few months, one for its location and one for its work. 
First was for HOLT Architects, for their design of the new Tompkins Financial headquarters. The American Institute of Architects Southern New York Chapter recognized the local architect firm for their design of the Seneca Street building, which the company notes is one of its largest at seven stories and 110,000 square feet. The building houses 300 employees and opened officially last July. 
Second, the bank was recognized for its economic development work at the annual Downtown Ithaca Alliance (DIA) awards. The DIA credited the bank for its decision to build in downtown Ithaca as opposed to moving its headquarters out of the city, where it would have undoubtedly been cheaper construction. Tompkins Financial CEO Greg Hartz accepted the award.