ITHACA, NY -- One of the things Jana Leyden likes about CrossFit is the sense of community she gets from exercising with other people. And it's one of the reasons that when she and her husband Andy decided to open their own CrossFit studio, they chose to open it in the heart of Fall Creek.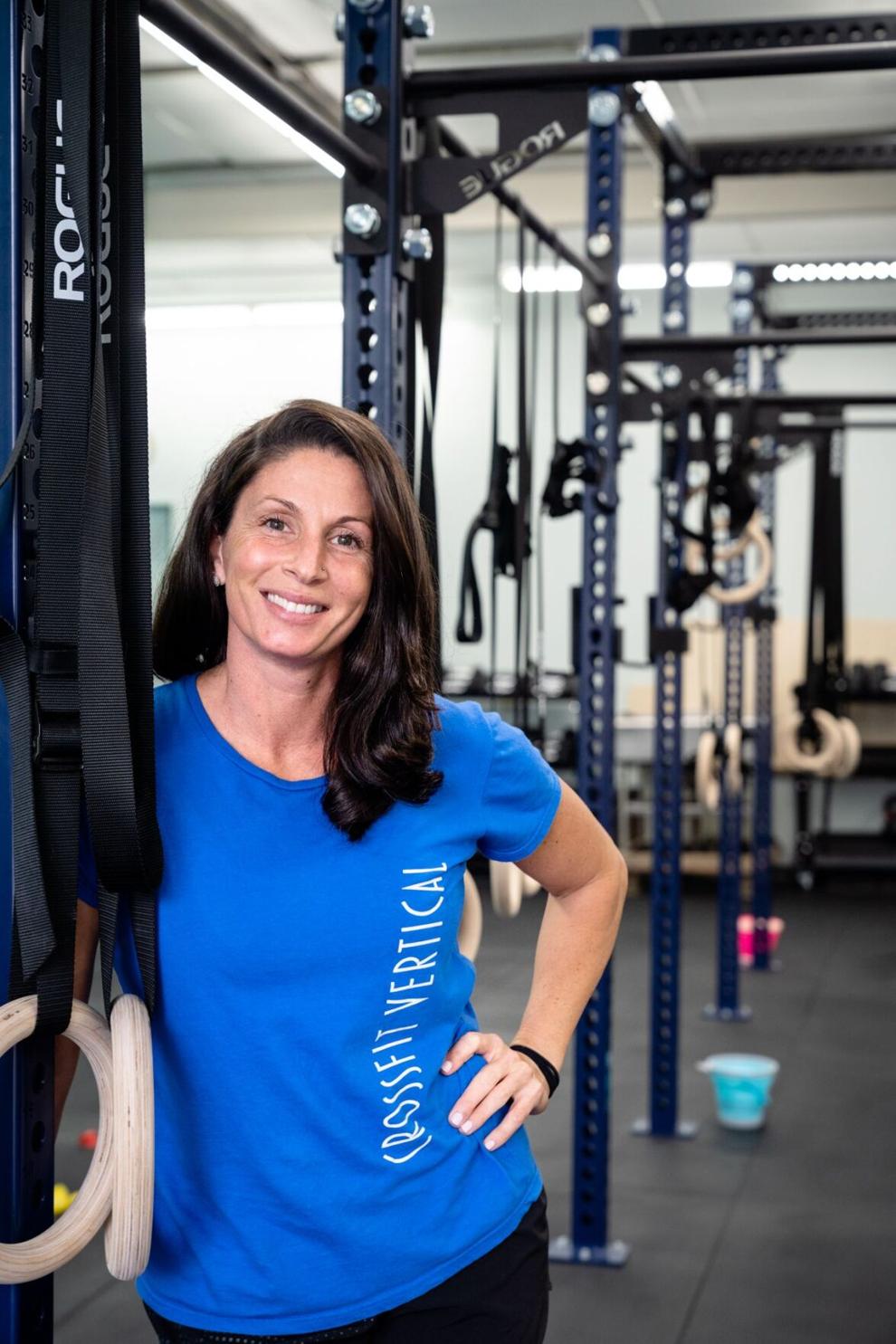 "All along we knew we wanted to find some place embedded in an actual community," Leyden said. "It feels like it's more conducive to creating a sense of community, and nothing exists in Fall Creek like this."
The studio, called CrossFit Vertical, is located at 201 E Tompkins St., the site of the former Serviente Glass Studios.
"There's lots of stained glass windows there, it has a creative energy to it which we love," Leyden said.
Leyden and her husband have been coaching CrossFit for eight or nine years now, and said they always wanted to open their own facility but thought Ithaca was at its CrossFit capacity with the number of studios. However, when CrossFit of Ithaca closed, Leyden said it seemed like perfect timing.
The duo was already embedded in the local CrossFit community after coaching at CrossFit Palace and doing personal training during the pandemic.
"We also had people from CrossFit Ithaca show up and had people from the neighborhood who had been curious," Leyden said of the studio's opening day.
Though this is their first business venture, Leyden and her husband have been coaching for nearly the entire length of their relationship. They started CrossFit in the early days of their relationship and within three or four months one of the owners of CrossFit Palace suggested they pursue coaching certifications.
Now with their own studio, Leyden said they're grateful for the autonomy over programming and values.
"Class size and keeping the business small is important to us," Leyden said. "We have no ambition of expanding the building or of having a class size that exceeds 12. In order for people to have quality coaching we need to keep those numbers down."
Another thing CrossFit Vertical has is a sliding scale membership that's based on income.
"CrossFit has been exclusive by nature, mostly financially, to people so we're trying to alleviate a little bit of that and make it more accessible for people," Leyden said. "A free trial is one way but there is also a student membership. And we have lower-than-average general membership rates, and we're also one of the few gyms in the country to offer income-based or sliding scale memberships. That's really important to me as someone who wouldn't have been able to afford CrossFit the way I grew up."
She noted that it was definitely a messier process to do a sliding scale but doesn't think that's a reason to avoid it.
"We already have income-based members, and on the opposite end we have more well-off members who opt to contribute more," she said.
When she's not teaching a 6 a.m. CrossFit class, Leyden is working as a high school English teacher in the Odessa-Montour School District. Her husband works for Cornell, and after they're done with work for the day, they head to the studio to teach evening classes.
"We're a little exhausted," she laughed. "But it's true if you do what you love, you'll never work a day in your life."
For more information about CrossFit Vertical, visit CrossFitVertical.com.