CFCU's Whitaker named to New York Federal Reserve advisory board
CFCU Community Credit Union President and CEO Lisa Whitaker has been named to the Federal Reserve Bank of New York's Community Depository Institutions Advisory Council, according to a press release from the bank.
Council members are representatives from commercial banks, thrift institutions, and credit unions with assets under $10 billion and headquartered in the Second District (New York, Northern New Jersey, Fairfield County Connecticut, Puerto Rico, and the U.S. Virgin Islands). The purpose of the council is to provide information and insight to the New York Fed from the perspective of community depository institutions.
Tompkins Trust Company's Jason Moore elected to Board Chair of The United Way of Tompkins County
The United Way of Tompkins County has elected Jason Moore, the vice president of Commercial Lending at Tompkins Trust Company, to the position of board chair at the local organization.
Moore has been with Tompkins Trust Company, working in the commercial lending department, for 8 years. His responsibilities include growing and maintaining the Tompkins Trust Company commercial loan portfolio, as well as building and cultivating lending relationships that include real estate developers and investors, agriculture, the energy sector, not for profit organizations, and municipalities.
"Speaking on behalf of the United Way of Tompkins County, our funded and community partners, and my staff team, it is challenging to express the collective appreciation and excitement generated by Jason Moore's election as Chair of the Board of Directors," said James Brown, the President and CEO of the Tompkins County United Way. "Jason has been a part of UWTC since his days at Cornell Real Estate, and his service has continued through his time at Tompkins Trust Company.  He is a tireless volunteer who leads and inspires by example and an uncompromising ethical and professional compass."
Tompkins Financial names Charles Guarino as new Senior Vice President in charge of Retail & Small Business Lending
Tompkins Financial has hired Charles Guarino in the role of Senior Vice President, Manager of Retail & Small Business Lending.
"Tompkins is an industry leader in providing innovative small business lending solutions via their online application program Lightning Loans, as well as a broad range of first time homebuyer programs," Guarino said in a press release about the hiring. "I look forward to future growth in these important services."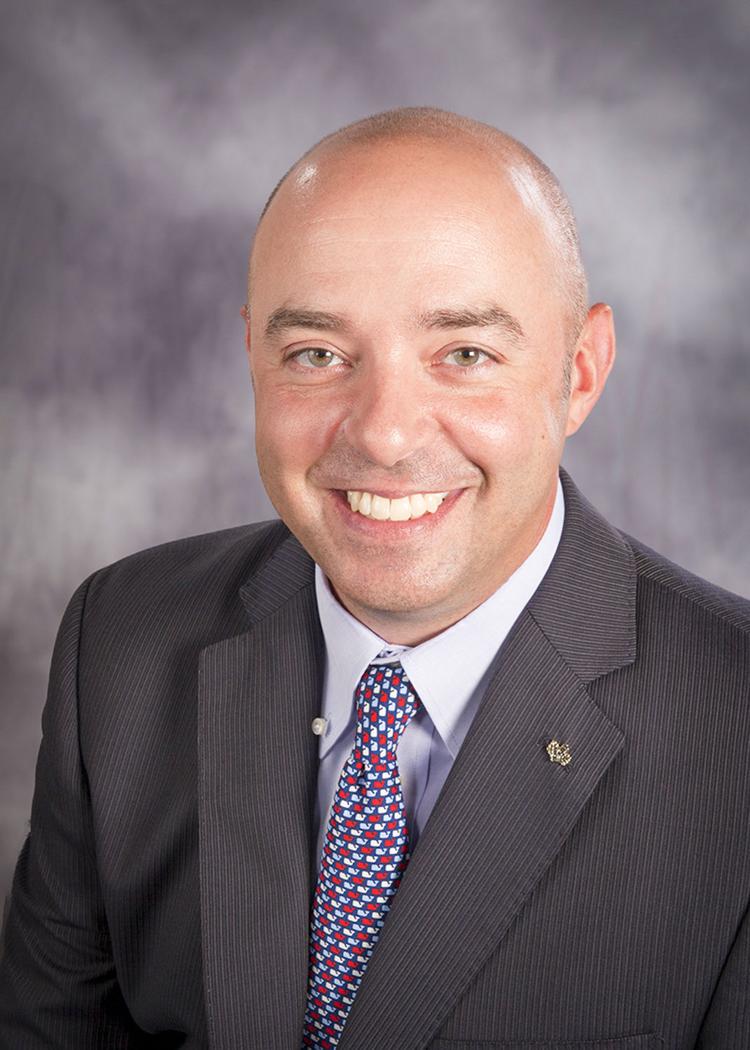 "We are thrilled to welcome Chuck Guarino to the Tompkins Financial team," said Greg Hartz, President and CEO of Tompkins Trust Company. "Chuck brings 25 years of senior leadership experience in a wide range of banking services to his new role as Senior Vice President and Manager of Retail and Small Business Lending. Chuck will provide strategic leadership for these critically important customer product sets to ensure that we are delivering creative financial solutions and making it as simple and fast as possible for our customers."
Children's book published locally with room to create
From author Jim Gilmore comes a four-title progressive children's book series, "encouraging children, teachers, and/or caregivers to draw and imagine together in full color."
The series published out of Cayuga Heights, NY is titled "Life as Seen Through the Eyes of Weasels." The four books deal with the life of weasels: what they do, what they are, what they think, and what their holidays are, all specially written and designed for kids.
To further that intention, every other page in the book contains blank space that are meant to inspire children to create their own art.
"The work is light-hearted, brilliantly colorful, and provides an alternative to young people's screen-time," Gilmore said. "Colored markers or pencils are required separately for the interactive nature of the books to be fully appreciated, and to encourage youngsters to begin both their art of drawing and reading at an early age."
Gilmore said he is a kid-fun individual available for kid's shows and book signings to introduce this unusually creative, simple work to kids and families. The books are available at $14.98 retail each with 10 percent off when buying all four editions.
Say Cheese: Lively Run Dairy FLX Gold Reserve claims national award
Lively Run Dairy's Finger Lakes Gold Reserve aged goat cheese won first place in its class of "Goat's Milk Cheese Aged Over 60 Days" and was a best-of-show finalist, meaning it ranked in the top 15 out of 1,742 products submitted in the 2019 American Cheese Society (ACS) Cheese Contest.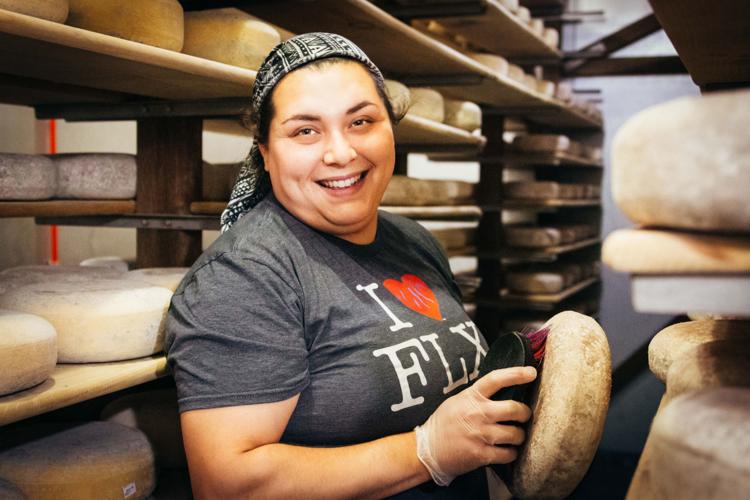 The annual American Cheese Society Contest is one of the most prestigious cheese competitions in the USA. This year, the ACS conference took place in Richmond, Virginia and 257 companies from all over North and South America entered different products across a broad spectrum of categories.
"ACS judges are chosen every year for their deep knowledge of high quality cheese," a release announcing the victory said. "Lively Run Dairy is a family owned and operated creamery located in the Finger Lakes Region of NY that makes award-winning cheeses. The entire team at Lively Run has worked hard to create a successful business that brings delicious, one-of-a-kind cheese varieties made with locally sourced, natural ingredients to the Finger Lakes and beyond."
Lively Run has won before, as their Cayuga Blue was also awarded first place in its class at the 2017 American Cheese Society Contest.
South Hill Cider debuts new tasting facility
South Hill Cider's owner, Steve Selin, has been bottling cider since 2003 and plans to expand production in the next two years. Steve has already added three employees and is looking forward to having many visitors to the new tasting room. Tompkins County Area Development officials toured the room last month to rave revews.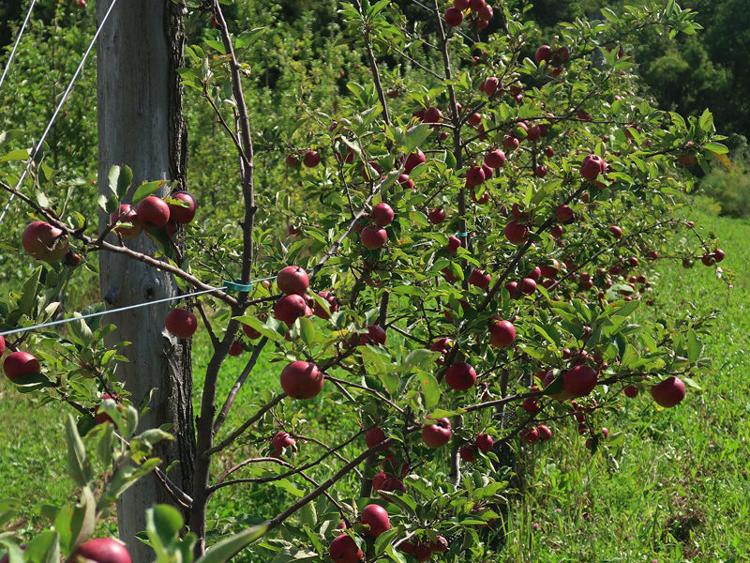 South Hill Cider needed additional funding to make the new facility a reality and with the assistance of Chuck Schwerin, Managing Director of Business Services at TCAD, South Hill Cider secured funding from the TCAD revolving loan fund. TCAD's  revolving loan fund aims to create quality employment opportunities by helping entrepreneurs start new businesses, expand current operations, and attract businesses to Tompkins County.
Ithaca resident named as a STEM Ambassador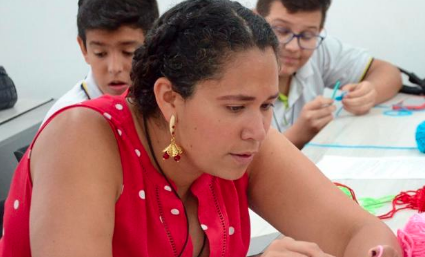 Lyda Hill Philanthropies' If/THEN initiative named 125 female STEM professionals to serve as ambassadors, hopefully inspiring more women to get involved with the field and have more success. Included in the list was Ana Maria Porras, a biomedical engineer at Cornell University, who was chosen for her combined passion for art and science, shwon through her "Microbe Mondays," where she "displays hand-crocheted microbes and bacteria on her social media to explain science concepts in an innovative way."
The ambassadorship is dedicated to closing the gender gap in STEM representation and inspiring the next generation of women scientists and changemakers, these Ambassadors are part of IF/THEN's efforts to activate a culture shift in how young girls – and society – think about STEM.