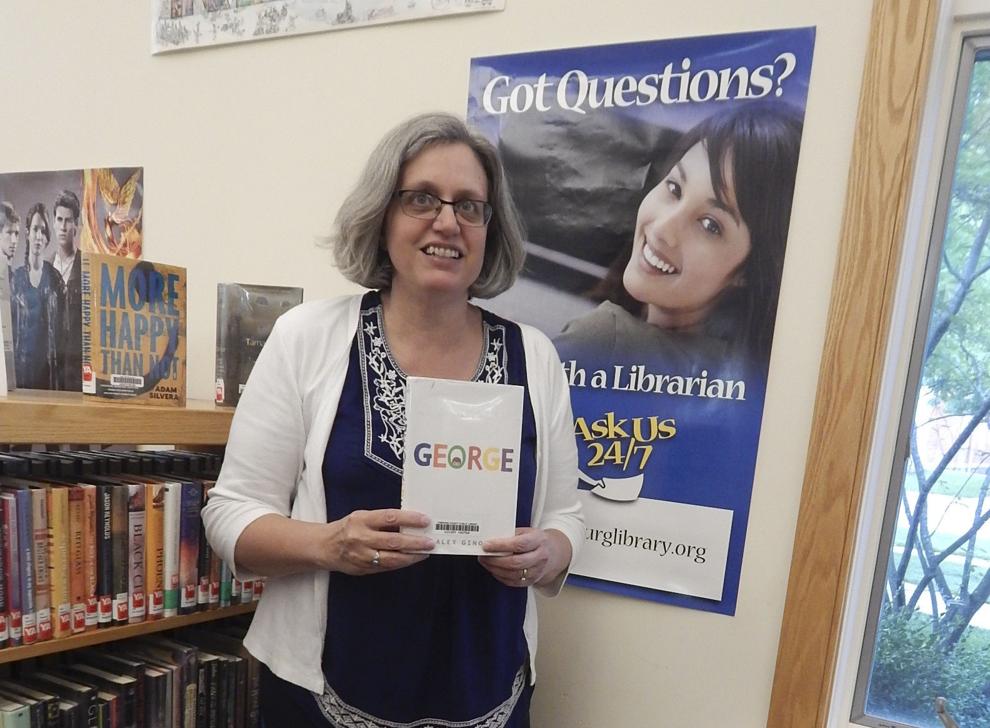 "When I put my kids in a public school, instead of a Christian school, I really felt that God was leading me to do so," said Heather Haas of Trumansburg. "I'm teaching my kids about being loving, about loving and caring for other people. To shelter my kids from other people is not the right way to do that, and I do feel like God is going to protect my kids."
Too Much, Too Soon?
But, on June 1 Haas' 11-year-old daughter came home with a book in her backpack she told her mother all the kids were reading. "George," by Alex Gino, is a chapter book (195 pp) about a boy who believes he's a girl. "My daughter was sitting on the front porch reading it. I asked her what it was about, and she told me. I was immediately concerned because I didn't know what was in the book. I told her she had to stop reading it until her Dad and I had a chance to read it."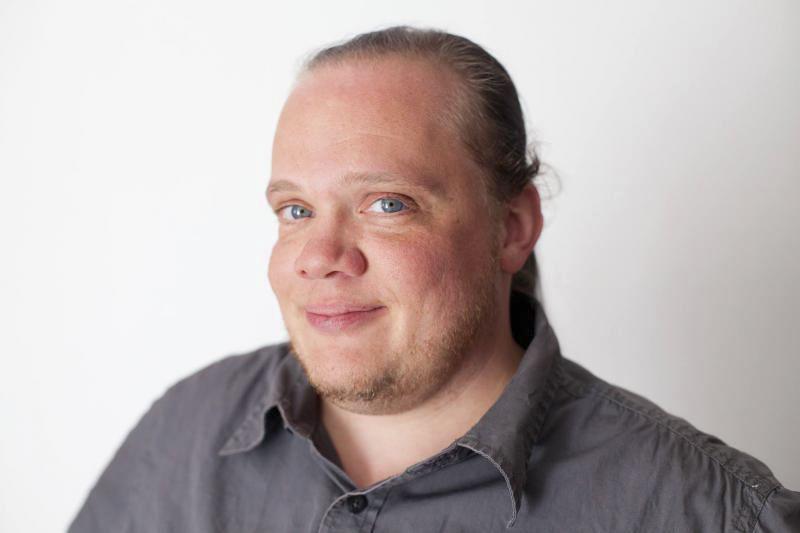 Although the Community Read project is library-sponsored, parents who found their kids bringing the book home from school got the impression the school was sponsoring the project, because the schools served as a distribution point for the book. The Ulysses Philomathic Library in Trumansburg introduced the book for their Community Read project, and the Edith B. Ford Library in Ovid did so for the teen summer reading program.
However, Principal Joshua Hunkele of the Trumansburg middle school sent a letter to parents after several complained: "This book is in no way tied to any of the middle-school classes or curricula, nor is it in any way associated with any school event … We were asked to serve as a location for interested students to pick up a copy of the book."
"We have Christian values," said Haas. "I understand my kids are not in a Christian world or a Christian environment. I don't expect the school to be everything to my kids, but I do want them to have enough respect to contact me before (giving this book to my kids)."
Haas noted that the parents get a note from the school before pre-puberty education begins in fifth grade, and before sexuality education begins in seventh grade. "The school has an automated phone system they use that informs families about all kinds of things happening at the school; they could have easily made that phone call."
"Parents were caught off guard," said school board member John White, who received a number of irate phone calls. "The message I get is, 'notification.' This book was sent out without any parent notification. If we have a policy that parents are notified before things are introduced into the curriculum, they should have sent prior notice. That way parents can lead the conversation."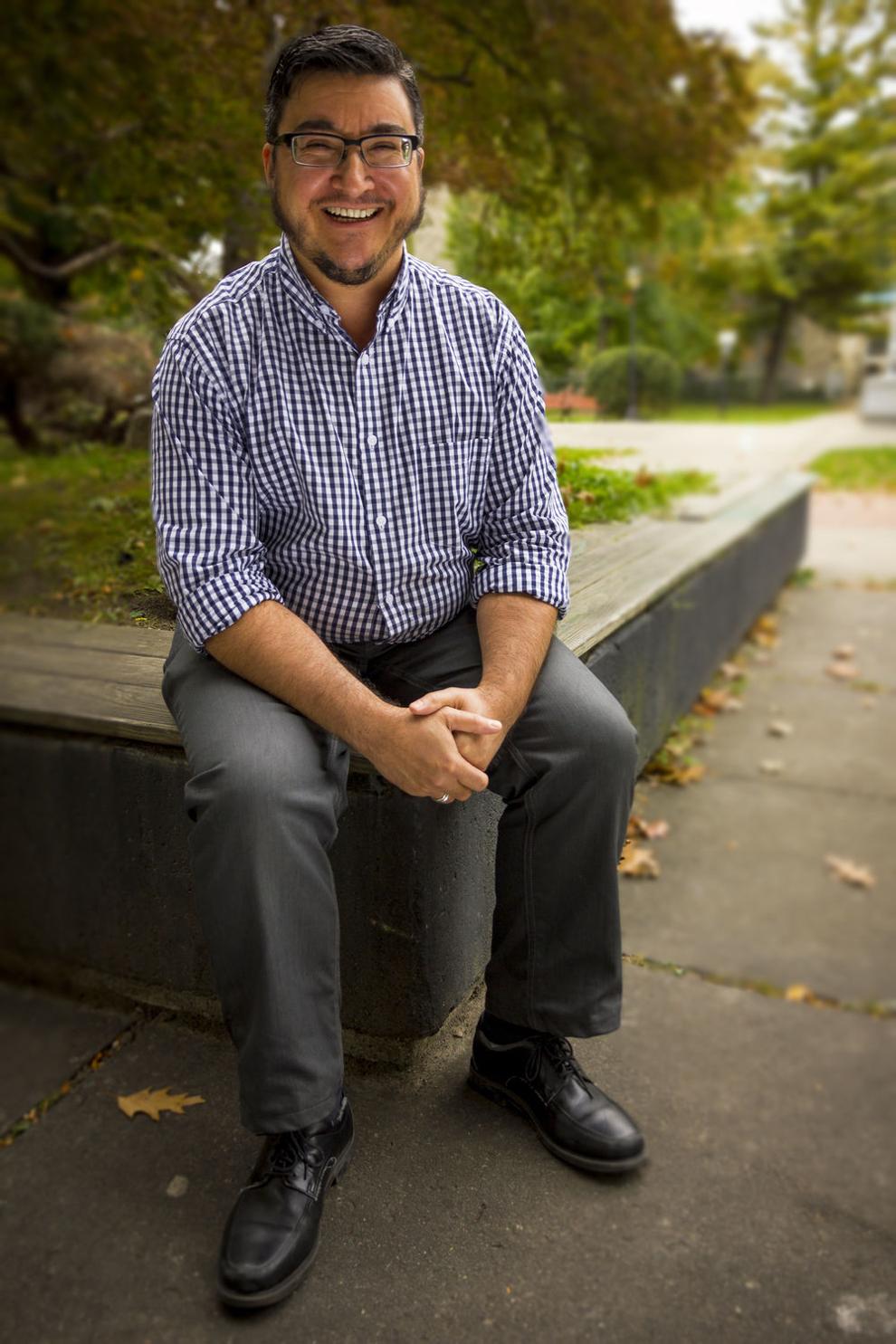 White himself was caught off guard. Like Haas, the first he knew about the book was that his granddaughter, a fifth grader, was reading it. "I don't understand it," she told him.
"It wasn't a choice moment; it wasn't an opportune moment to have that conversation," said White. "Just because Bruce Jenner came out of the closet, doesn't mean I feel safe exposing my children to it. It's not time yet."
Trumansburg superintendent of schools Michael McGuire apologized to parents via email. "We regret the confusion regarding this book," McGuire wrote, emphasizing, like Hunkele, that the book was not part of the curriculum, and not part of the middle school's own Community Read event. "The books were paid for through a grant from the Bernard Carl and Shirley Myrtle Dee Nash Memorial Fund of the Community Foundation of Tompkins County and the book discussions will take place at the Ulysses Philomathic Library. … We are reviewing our building/district procedures regarding promotion of 'outside the district' events and, in the future, intend to provide additional information to parents so they can talk with their students if/when we receive and agree to similar requests from outside organizations."
Encouraging the Questions
For August 23 and 24, the libraries have engaged Luca Maurer, author of "The Teaching Transgender Toolkit," a textbook for parents and educators, to speak to adults and answer questions about the issue. Maurer, who teaches at Ithaca College, has a background in sexuality education. He said the issue is far from new. "I have been receiving calls, texts, and letters from parents, churches, daycare centers—from pre-K teachers to religious congregations—for years."
The issue has been around, and transgender people have been around, for a long time: what's happening now is that people are discussing it. Educators, especially, are finding there are transgender kids in their classrooms, and they don't know how to react. "This is something people have been hungry for, for years. I recently did a webinar for people who work in early childhood education, and 700 people attended," he said.
"All parents want what's best for their children," said Maurer. "Parents are the best judge of, and should be the deciding factor in, what is developmentally appropriate for their children. A lot of times, what I'm hearing from parents and professionals alike are basic questions about this concept of gender, and what are the strategies they can put in place so all children feel supported."
"George" is meant to do just that. George is a fourth grader who lives with his mom and older brother, Scott, and has a best friend, Kelly. As the book rolls on, and the reader lives through several weeks of fourth grade with him, George suffers from a lot of what fourth graders suffer from: his older brother doesn't play video games with him like he used to; his former friend from Checkers Club has joined up with another boy, Jeff, who is mean, and they make fun of him. His parents are divorced and he sees his Dad for "two weeks in summer, like sleepaway camp."
But over and beyond the angst of fourth grade, George has a question about himself that slowly turns to conviction. He's a girl. And he can't tell anybody. About the retired couple who live in next door, George "hoped they never moved away. If a new family moved in next door, they might have a boy her age. Then Mom would expect George and the boy to be best friends.
"You two will have so much fun, Mom would say. Just introduce yourself and smile. Mom was smart, and George loved her a lot, but Mom didn't know about boys. Boys didn't like George, and George wasn't so sure what she thought about them either."
"I think as a piece of literature, it's a really solid book," said Maurer. "It has a lot of universal themes; what it's like to feel different. What it's like to have a friend who loves you and accepts you. George really wants to tell his Mom, but he's afraid to. Although George has something to disclose that's fairly unique, many children have something to disclose that they're afraid to tell their parents. A lot of children know what that's like."
"It's still fiction," said Maurer, "and it's still pretend. It's an easy entrez into this, for anybody like George, or anybody who has a sibling or a family member like George."
"We have transgender teens at the library," said Shannon O'Connor, director of the Edith B. Ford Public Library in Ovid. In Ovid the library is including the book as part of their teen summer reading program. "But we only bought around fifteen copies. We didn't send out hundreds of copies to the middle school like they did in Trumansburg."
O'Connor, and several other people we spoke to for this article, pointed out that transgender people have always been around. What's changed is that "people are just being more open about who they are," she said.
A parent of a transgender child in a local school district said, "[My child] realized he was transgender when he was about 12, because that's when he first knew it was 'a thing.' He saw a special on television. He tells me, however, that looking back he always felt not quite at home in his body.
"My research tells me, the children can know— it's clinically called gender dysphoria—that they are being addressed as a gender other than what they feel," the parent said. "Some children begin telling their parents as soon as they can talk, that they are the opposite gender. I was very grateful not to have to make the decision whether to send my child to kindergarten as their biological gender or their gender of choice. This is actually a decision some parents face.
"I do not think that fourth grade is too early for children to learn about these issues," she continued. "I can understand some parents' discomfort, but this is the 21st century. Our world is what it is. And the sooner our children learn about it, from appropriate and safe and age relevant sources, the better off they will be and the better off the world will be. This book also gives parents an opening to have a meaningful conversation with their child about sexuality, especially since kids are being exposed to these issues in the media far sooner than we otherwise would have wanted it."
Literature As a Way In
"There's a lot of stuff in children's literature that's outside people's experience," said Maurer. "That's the wonder of literature, that it allows people to explore experiences they might not have in their own lives."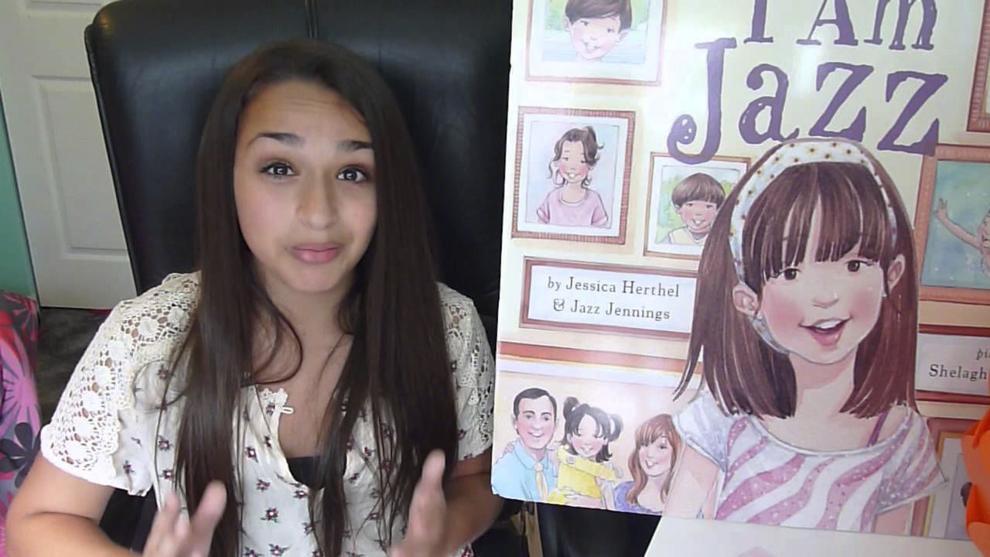 A snoop through the children's, juvenile, and teen book section of the Tompkins County Public Library turned up books on a plethora of subjects that were taboo a generation ago: "I Am Jazz," an early reader book co-written by Jazz Jennings, about being a transgender child; books on the Holocaust for early readers; a book about a young boy in the inner city whose big brother succumbs to drug addiction; and a teen section that leaps into gender identity and sexuality issues with both feet: "Drag Teen," about a boy who enters a drag contest, despite his lack of talent, for the scholarship money, and "Confessions of Georgia Nicholson," a teen series by Louise Rennison with such titles as "Startled By His Furry Shorts," and "On the Bright Side, I'm Now the Girlfriend of a Sex God."
Whatever happened to childhood innocence?
"These are issues that, sadly, children have to deal with; books are a great way for kids to work through those issues. Since there's been children's books, there have been people with (disagreements about them)," commented the Tompkins County Public Library librarian at the desk, Sarah O'Shea. "As far as libraries go, we purchase books that are well-reviewed. We are here to serve the entire community."
Maurer said that for children who are transgender, finding words and pictures about their experience can be a liberation and a relief. "It's very powerful to see yourself reflected in literature," he said, "when you usually aren't [in the community]. For example, we now have a proliferation of books that represent lots of families and the different ways families can be: adopted children, children living with grandparents, families with members that are different colors."
Annette Birdsall, the Trumansburg librarian, explained her choice of "George" for the Community Read this way: "Generally, we're looking for a book that generates conversation relevant to our world. What we're looking for are stories about growing up in this world, and if it reflects the diversity of the community, so much the better."
"We're getting a great deal of positive feedback as well," said Birdsall. "A lot of the students and a lot of the parents want to read it, and that's what we want. A teacher of a transgender child [not in this district] called to thank me for doing this. We hope to have a discussion." Participation in the Community Read is entirely voluntary, she pointed out.
"What I really want to say to people," said Birdsall, "is read. Read the story. Then, come talk to me about it." •