At last we can see blossoms and feel warmer breezes, and look forward to another series of superb concerts. Mayfest, our annual international chamber music festival sponsored by Cornell's Department of Music and directed by faculty pianists Miri Yampolsky and Xak Bjerken, is now in its 12th year. As usual, Mayfest will assemble an array of highly recognized and accomplished international and local artists. The festival begins this Friday, May 17, and runs through May 21. Evening programs at 8 p.m. are held at the home base of Barnes Hall—location of "the best piano in town"—with Monday's in the cozy loft of the Carriage House Café, where the audience can sit informally and sip a cool drink. The Sunday afternoon concert, in the middle of nature at the lovely Lab of Ornithology, begins at 4 p.m. Free parking is available at all three sites.
The always-varied repertory includes traditional fare by Beethoven, Mozart, and Brahms, plus lesser-known works by Schubert, Britten, early composer Marcello, Richard Strauss, Zemlinsky, Smetana, the two Schumanns (Robert and Clara), French composer Dukas, plus Russians Glinka and Prokofiev, and the truly unknown Jan Radzynski. As Miri and Xak said in our conversation, it's been 12 years, but they are always looking for something fresh, always something new and interesting.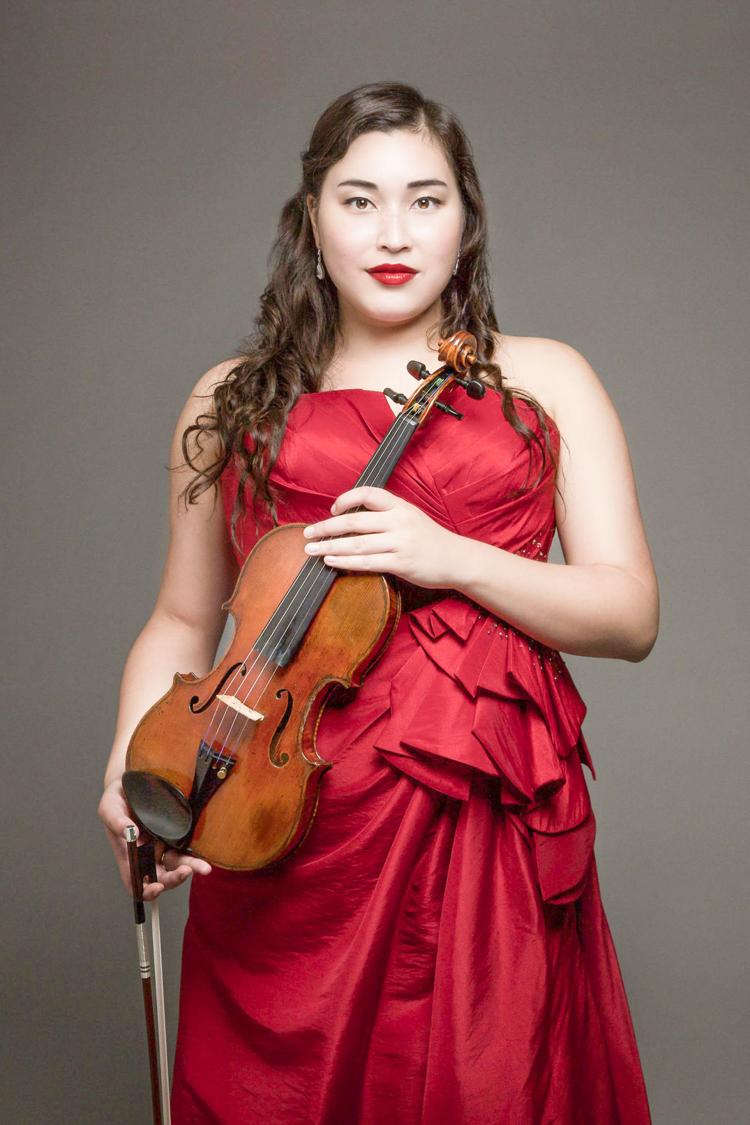 For something new, Mayfest has never featured an oboist before, but now we will hear Dudu Carmel, the principal of the Israel Philharmonic and former colleague of Miri's parents in that orchestra. Not only does he play beautifully, "he has been full of great ideas for us," having suggested special oboe music, the Beethoven and Glinka trios, the Marcello, and the Britten Phantasy Quartet. He is also featured in the Schumann romances. Horn player Chezi Nir, also from Israel and here in 2013, returns to perform in unusual pieces by Strauss and Schubert. He suggested the Dukas "Villanelle" in the first program and the Beethoven horn sextet in the last. 
Among the guest artists new to Mayfest is violinist Christina Bouey, well-known here as she just finished her third season as concertmaster of the Cayuga Chamber Orchestra. Her newly founded Ulysses Quartet will be the quartet-in-residence at Juilliard for the next two years. She too suggested some music, including the Elgar quintet and Smetana trio, which she has recently performed with Xak and Miri. Also new is French-German violist Béatrice Muthelet, principal of the Mahler Chamber Orchestra in Europe and, at the personal invitation of Claudio Abbado, founding member of the Lucerne Festival Orchestra. She and Miri were together in the High School of the Arts in Israel, and have been friends ever since.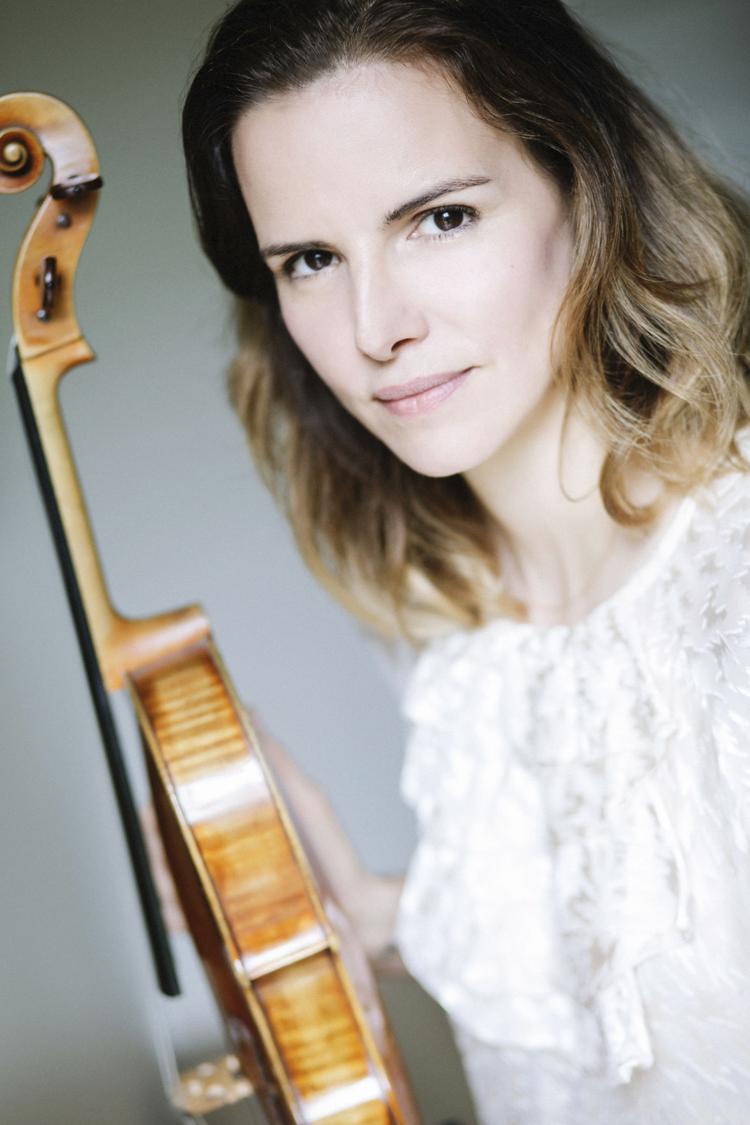 Audiences will also see some very familiar visitors, including violinist Xiao-Dong Wang and Zvi Plesser, both good friends and frequent performers (it's their sixth time here). The violinist (known as X1, Xak says, who claims to be X2) is currently playing in Met Orchestra. When asked to suggest a piece, he found a Russian violin-piano arrangement of scenes from Prokofiev's "Romeo and Juliet," and when Xak looked it up online, there was a recording of a favorite violinist David Oistrakh playing with Miri's grandfather, Vladimir Yampolsky. Three scenes will be on Program I. As for Plesser, since 2011 he has been head of the oldest and most prestigious music festival in Israel, Kfar Blum. Although based in Jerusalem, Plesser teaches at the Perlman Institute on Long Island. He is busy here at Mayfest, playing in eight pieces. 
Artists from Cornell this year, aside from Miri and Xak—acclaimed on the national and international music scene, while managing to put this festival together on top of teaching, concertizing, and raising three children—we will see frequent performer, senior lecturer, and cellist-in-residence John Haines-Eitzen, and assistant professor of music Roger Moseley. From Ithaca College comes professor of horn Alex Shuhan, while violist Kyle Ambrust performs at Mayfest for the first time. He plays the passionate Schumann Fantasy Pieces with Xak. Another newcomer from IC is soprano Rachel Schutz, recommended by pianist and "dear friend" Gilbert Kalish. She sings two rarely-heard songs by Schubert and Strauss for voice, horn, and piano, plus the eerie poem setting by Alexander Zemlinsky, expressing the dark side of spring, at the Lab of O concert.
We also have a young group called Fifth Parallel at the Carriage House. Cornell grad student cellist Elizabeth Lyon and Ithaca High School senior Misha Bjerken return as part of the ensemble for the Marcello concerto.
Among the repertory highlights are an unusual horn piece by Paul Dukas (who did write something other than "The Sorcerer's Apprentice"), a piano trio by Smetana written to mourn his young daughter, and parts of "Three Romances by the Schumanns," especially to recognize the 200th birth anniversary of the amazing Clara, a leading concert pianist of her time and chief promoter and popularizer of her husband's work. There will be the quartet by the youthful Britten, the Beethoven trio for oboe and grand sextet including two horns, the rare Elgar quintet, and the special touch of early 18th-century music in the Marcello. And of course, the always delightful classics, especially for those of us who cannot ever hear enough Mozart or Brahms.
What an adventure to find out what these outstanding musicians and friends will perform for our pleasure and delight! For information on programs and tickets, consult https://mayfest-cornell.org.