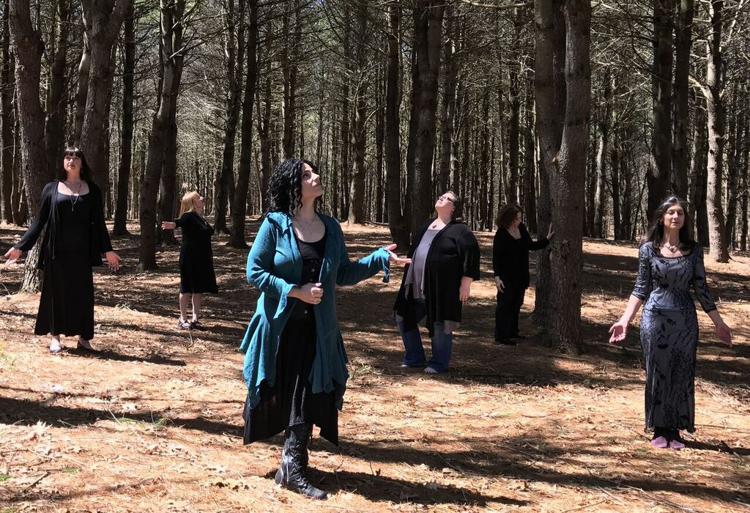 King Arthur engaged in his final battle, attempting to take down his enemy, Mordred. He was unsuccessful, and to his dismay, critically wounded himself. And so he ventured to the only known place to heal himself: Avalon. Perhaps he perished there. Perhaps his wounds healed, leaving him awaiting reincarnation.
The mythical lore surrounding King Arthur and his trek to Avalon serves as a key myth in Celtic Paganism, rooted in the traditions of The Sisterhood of Avalon. As an international organization, the Sisterhood of Avalon brings a piece of the fabled Avalon near Ithaca during the Ninefold Festival, a women-only festival held from Sept. 29 to Oct. 1 in the Arnot Forest.
The Sisterhood of Avalon follows Celtic and British Paganism, Welsh Traditions, Druidism, Goddess Spirituality and Wise Women's Ways. The events at the festival, then, also reflect the beliefs of these Pagans. One major pillar of these forms of Paganism is the divine feminine — hence the women-only aspect.
Jhenah Telyndru, founder of the Sisterhood of Avalon and an Ithaca resident, said the festival is exclusively for self-identifying women to find sovereignty within themselves. During the festivities, women are free to explore themselves as humans and not through their assigned roles as daughters or partners.
"I think it's important for women to have a place to be and explore: It's not anti-male, it's just pro-women," Telyndru said. "When a woman is sovereign and comes into her space, she thinks about how she can be the best woman she can be, and how we as women can help our communities, in all the ways we're in the relationships with the world."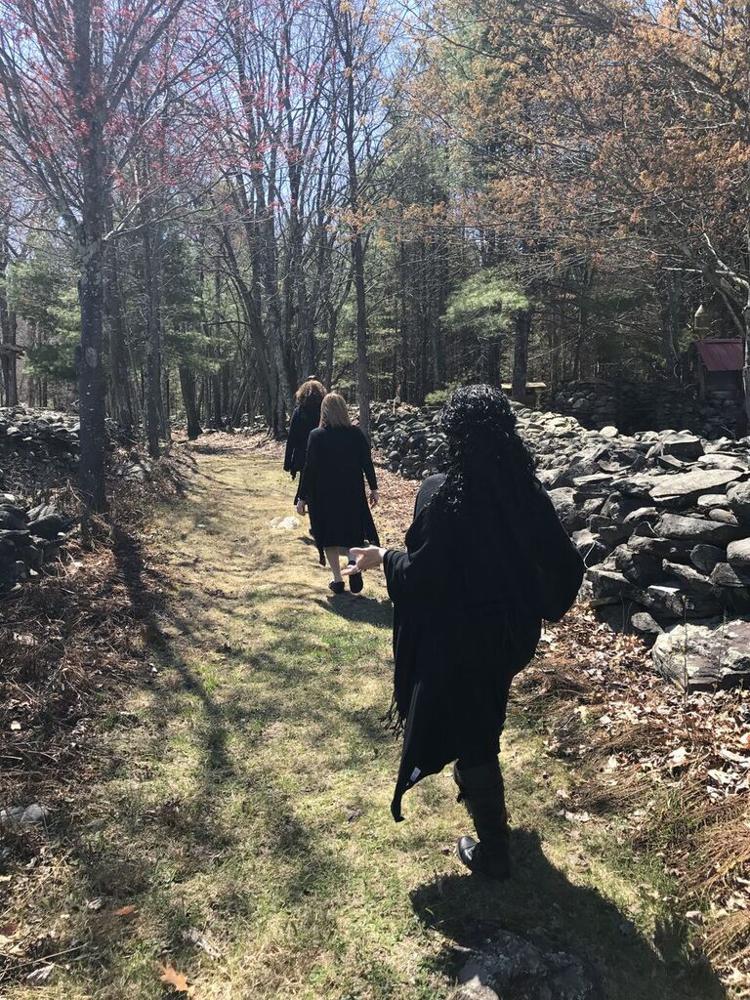 The idea of finding sovereignty at Ninefold comes from the women communities in Celtic Paganism. When King Arthur walked the shores of Avalon, he met the nine sisters who sustained the island. Each woman on the island served a specific role, one as an oracle, one as a healer and so on. They fostered a community and a sort of ecosystem on Avalon, free of society's traditional pressures.
Ninefold Festival is not recreating Avalon, rather, it's building off of the myth. The tale of King Arthur dates back to the 12th century, with the story recorded by Geoffrey of Monmouth — whose work on British historiography is now considered historically unreliable. There's little concrete evidence of Avalon and what may have happened after battle. Despite this, the tale still lives on in present day. 
"We take the myth of Avalon and reflect that process back to us," Telyndru said. "... Myths endure because they have something to teach us, so we still know about it because it was important to pass along. Especially the Celts themselves followed oral tradition, a lot of the beliefs had fallen away, but they held onto the characters."
The Sisterhood of Avalon reinterprets Avalon as a sanctuary for women to build one another up. Growing up in a patriarchal society, many women are taught to challenge one another and compete for either a career, a
partner, a friend — anything. Women have sometimes come to these festivals, Telyndru said, without having any female friends because they cannot trust other women. 
"There is a sense that women can be freer when they're not worrying about the male gaze," she said. "We kind of try to foster a communal way of being, a more top-down and non-patriarchal environment of co-creation. All women are welcome, including trans women."
Ninefold aims to nourish female friendship and empowerment through several workshops and lectures from keynote speakers. Throughout the weekend, there will be yoga classes, drum circles, fire circles, Bardic circles and other community-building activities.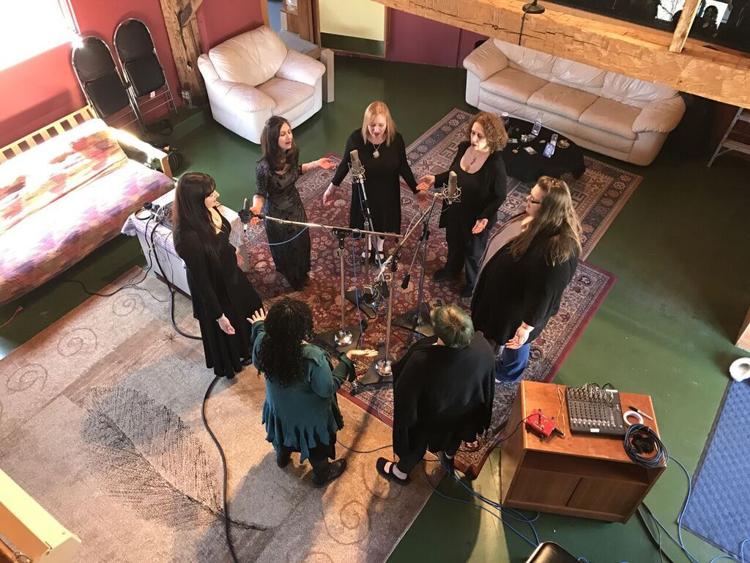 Among one of the speakers is author Elizabeth Cunningham, the author of Maeve Chronicles. Cunningham's talk will focus on personal and political anecdotes that have tried women. Through her talk, she will be creating her own woman-run tale — a story that will follow in Celtic tradition.
Telyndru said not every Pagan community features such a passionate background of women — but the Sisterhood of Avalon does. Other Pagan communities still harbor ancient traditions and worship goddesses, but the Sisterhood steps into a new territory of belief: because many other religions fail to proudly recognize women, the Sisterhood of Avalon sought to create a change through elevating femininity to a place of sovereignty.
"It's because of the imbalance women have had over the years," Telyndru said. "It may be because in some of the major religions, not only are women not represented as the divine, but they're also the cause of fall, or the cause of temptation — they hold the sin."
The Sisterhood of Avalon seeks to bring a balance back to womanhood, beginning with the Ninefold Festival and finding oneself.
"What's so important in our tradition is women's sovereignty," Telyndru said."What we see in women's sovereignty is conscious self-determination. This means you know yourself well enough to make choices that are presented to you, that aren't based in fear or expectation." •
 Ninefold Festival, Sept. 29 to Oct. 1 at the Arnot Forest. This weekend will likely be the only time Ninefold comes to Ithaca, as the festival travels throughout the country.