ITHACA, NY -- The Ithaca Hotel, with its informal olden-days elegance, was a downtown musical venue before there was a Commons. "Soni & The Bravados" performed there on several occasions. Also, The Alt Heidelberg, a more rough and tumble place, was a large C-town bar on Eddy St., where Sondra Buesing-Riley (then Soni Edwards) sang with "The Ratchettes" led by Ron Altbach, who, eventually joined up with The Beach Boys. 
Buesing-Riley finished her local singing endeavors as part of a group called, "Filet of Soul." Some of the other Ithaca groups which also appeared in shows in which she performed were "Little Bernie Milton and the Cavaliers," and "Oliver Wiggins and the Del Royals." She was also influenced by "King Harvest," particularly Sherman Kelly's song, "Dancin' In the Moonlight." Soni was eventually offered a recording contract, but decided to focus on her academic efforts. She's currently the Director of Internships and Professional Development at Saint Peter's University in New Jersey. 
ITHACA TIMES: You noted that your rock and roll performing endeavors were catalyzed as a result of singing in the shower. Would you elaborate on how one thing led to another?
Sondra Buesing-Riley: Singing is in my DNA. My grandfather sang at Hampton, my grandmother at Bordentown, my dad in the Army, my mom at Wilberforce. It's such a part of me that I routinely sing, like so many of us do, while taking a shower or walking down hallways — there's a slight echo effect that seems to enhance our singing, which I couldn't [still can't] resist. My daily shower singing on the fourth floor of Mary Donlon Hall got the attention of a floormate, whose boyfriend was in a college band.  Apparently, they [The Bravados] were looking for a female soloist. I had no interest in singing in a band and could not conceive of myself as a solo artist. Besides singing in the shower, my musical experience was limited to playing the piano and participating in school and church choirs. I did my best to decline her entreaties … but she was relentless, and I liked her. After a few weeks, her pleas weakened my resolve and I agreed to audition, just to appease her.  
The audition went surprisingly well. Bruce Braverman and his fellow Bravados were talented, fun, welcoming, convincing … even charming. They had a great sound, were well-organized, and even respected time, none of which I expected. After a song or two, they made me an offer I could not refuse — brief rehearsals, local gigs, and very decent compensation. It was completely mind-bending that I, a naive, sheltered, old-fashioned church going "do-gooder" [as my school counselor labeled me] from a close-knit, loving family, had left home and joined a rock band. I let several months pass before I told my parents.
IT: Did you find it difficult to maintain a balance between your responsibilities as a student and doing gigs with Bruce Braverman's group, "The Bravados," then with Ronnie Altbach's band? I know I had some noteworthy difficulties juggling three part-time jobs and keeping up with my course assignments.
SBR: It's funny. My greatest challenge took place during the fall semester of my first year, well before I began singing. Balance was not the issue, perspective was. I remember spending hours upon hours in Olin Library, trying to study and absorb, but was too stressed about failing to derive much benefit from my efforts. I lived with the anxiety that I would not fit in and that I might fail. I was one of five black females in a class of thousands, arriving at Cornell as a product of the Jersey City public school system, operating solo in a pre-Affirmative Action climate with no safety net and with ever-present thoughts of the Civil Rights struggle, the Black Panther movement and the looming Vietnam War. I was anxious and unsettled. It was not until the first round of finals that I gained the right perspective. Midweek I learned that the roommate of one of my friends had hanged himself.  Later I heard that a couple, maybe a few, students had committed suicide by leaping into one of Ithaca's gorgeous gorges. Those searing events helped me put school in the proper perspective.  I relaxed and did well enough, acing some courses, doing OK in others.
Singing with Bruce Braverman [The Bravados, later Soni and the Bravados!] and Ron Altbach [The Ratchettes] was not really an issue of balance. In both cases, our rehearsal times were limited and we worked on weekends, mostly Friday and Saturday nights. I probably committed less than 15 hours per week to rehearsing and performing, putting in fewer hours than most students do in typical part-time jobs. It just occurred to me that singing and interacting with the members of these dynamic groups may have created a kind of balance in my life, giving me temporary release from the pressure cooker of Arts & Sciences academics. Had I not sung, would I have used those hours in the diligent pursuit of knowledge or filled them with dancing, fun, and self-care?  I wonder …
IT: How might young artists effectively navigate through the demands of the music business and what we consider "normal life?"
SBR: I am humbled by the question, since I cannot claim to have effectively navigated the demands of the music business for any sustained period. It could be said that I succeeded in navigating those demands during my college days because I sang every year, and joined two additional groups —Mario Baeza's phenomenal Filet of Soul, and After Hours, a jazz band I was invited to join in grad school.  I should disclose that at the end of my junior year I contracted a horrendous flu and was hospitalized during and after finals, causing me to miss and therefore fail all of them. By the time I was released, faculty were gone and unfindable. Sadly, I had no campus advocate. Then came the stinging letter informing me that I had been withdrawn from Cornell but that I could appeal for readmission at some future time. Eventually I appealed, returned and as fate would have it, found myself singing again.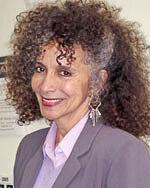 While singing with The Bravados I had the opportunity to audition with Atlantic Records and was offered my own song and a recording contract. Of course, I was flattered and excited, but in my soul, I knew that the music business was not for me. That realization leads me to my first words of advice, drawn from Polonius'oft-quoted blessing to his son Laertes, "This above all: to thine own self, be true. And it must follow, as the night the day, Thou canst not then be false to any man." My paternal grandparents had a plaque on their dining room wall inscribed with that quotation, which always resonated withme and helped guide my decision. I knew that being true to myself meant not signing the contract and staying in school.That decision provided me with a great sense of relief, and a kind of validation about who I was, and who I might become. On a deeper level, because I am a woman of faith, I can't help but recommend that young artists be mindful of who they should become spiritually, apart from and above the lures ofworldly success, money and fame. I believe thatthose who are grounded spiritually are better equipped to discern their source and purpose, to withstand external pressures, and to navigate any challenge a bit more effectively.  
Young artists also would do well to align themselves with those who've either made it or are well on their way. Identifying and cultivating relationships with mentors while developing diverse support networks are also critical to success — however they choose to define it. Lest we forget, the internet has revolutionized and democratized the music business. Today's aspiring artists actually have a shot at making it, without the backing of a label. The world is virtually at their fingertips, just a few clicks away.  
IT: How would you describe the relationship between contemporary music and culture? You and I have both seen "Summer of Soul" twice, and it appears that the Harlem Cultural Festival represents an outstanding example of how social concerns can be meaningfully intertwined with a range of musical forms to help a fractured society heal.
SBR: Intimate. Culture informs and inspires music and is conversely transformed by it. They are so closely interwoven that it's difficult to separate the catalyst from the catalyzed. I often think about the music of my generation, of my parents' and great grandparents' generations, all of which tell the stories of our lives and times. Old Negro spirituals such as "Wade in the Water" and "Swing Low, Sweet Chariot" helped Blacks endure and escape enslavement and gave hope for a heavenly respite. "Strange Fruit," Billie Holiday's rendition of Abel Meeropol's "Bitter Fruit," the ever-poignant repudiation of lynching, is still timely. Music and communal songs powered and empowered the civil rights movement. Locking arms and singing Pete Seger's "We Shall Overcome" strengthened and emboldened us. James Brown's "Say it Loud, I'm Black and I'm Proud," gave me the courage to put down the straightening comb and wear my hair naturally … at Cornell. His performance and that particular song also helped quell the 1967 Boston riots. Nina Simone's "I Sing Just to Know I'm Alive," Marvin Gaye's "What's Going On," gave voice to what most of my generation was feeling about society, culture and the environment. There is something about giving voice, and being heard. Stevie Wonder's "Love's in Need of Love Today" and "Higher Ground," Bob Dylan's "Blowin in the Wind," Sam Cooke's "A Change is Gonna Come," Aretha's version of Paul Simon's "Bridge Over Troubled Water" molded and lifted us. Fast forward to hip hop: Public Enemy's "Fight the Power," Grandmaster Flash and the Furious Five's "The Message,"  Tupac's "Me Against the World" and so many songs of this genre were that generation's protest songs, rising out of the Black experience, being informed and inspired by … and somehow transforming it.  
Since 2002, I have had the privilege of singing with Rev. Stef and Jubilation, a remarkably anointed choir based in Newark, NJ.  One of our goals is to share good news in bad times through the ministry of African American gospel and sacred music, something which heals the mind, spirit [and sometimes] body while transcending the constraints of time.  The power of music to touch and enliven us individually and collectively, to crosscut differences and bring about [as Queen Latifah sang] U.N.I.T.Y, is nothing short of miraculous. 
IT: In the early days of MTV, VJ Julie Brown asked RUN DMC if they had any advice for aspiring performers, and Run said "Keep your daytime job." It appears that you've done an excellent job in that regard, as you're currently the Director of Internships and Professional Development at St. Peter's University in New Jersey. Would you provide us with an encapsulated description of the steps that brought you to this realm of endeavor? Is there an identifiable connectivity between your role as a performing artist and the work you do today?
SBR: That's sound advice. My mom, a former social worker and phenomenal woman before Maya Angelou penned it, has been my inspiration. Now two months away from her 103rd birthday, she is most responsible for giving me the heart I have for helping people, the nagging desire to make the world a better place, as trite as that may sound. In my first full-time job after Cornell, I found fulfillment as a social worker at Patrick House, a multimodality drug and alcohol treatment center in Jersey City, NJ.  The heart to help was, and remains, central to my work. It led me to Saint Peter's University, New Jersey's Jesuit University where I've been involved in a number of departments and roles, tutoring the basketball team [in Spanish, no less!], academic advising in minority affairs, directing the cooperative education & internship program, experiential learning, and presently internships & professional development. My heart to help has enabled me to affect the lives of thousands of students over an almost 37-year run. I've been described as cheerful, energetic, positive, dynamic, amazing, sweet, wonderful by many … but I'm not ... not really. I strive to be all those things, but struggle every morning to face the day with a smile. After shaking the persistent gloom away, I nonetheless start with gratitude, thanking God for the gift of yet another day and pray for wisdom, direction, strength, and yes, optimism! I pray and expect that my prayers will not return void.
Steps?  Hmm … I've led "Order My Steps" many times in one of my church choirs, which is almost uncanny since I believe my steps have been ordered, that divine providence, has had a major hand in charting my life.  This is quite an admission for someone in my profession, where career planning and mapping are highly valued, promoted and reinforced. My career pathing has not followed any particular steps, but has evolved providentially. Working hard, doing my best, giving my all, seeing people through spiritual eyes, treating others with respect and dignity, being likeable, thinking and speaking clearly, listening actively, exceeding expectations, being prepared –all the things our parents and mentors told us — count, and invite opportunity. I've been the recipient of good will and open doors throughout my working life, and [as we say in church], count it all joy.
I've never before contemplated any relationship between my experience as a performing artist and my role as an experiential educator … but I do see parallels.  Showing up, projecting your best self, bringing the art to life and life to the art. Knowing your craft. Delivering on command.  Acting confident. In retrospect, there are undeniable elements of performance in counseling, coaching and advising. I have to admit I often sing while walking to my office, along an empty corridor in Dinneen Hall.