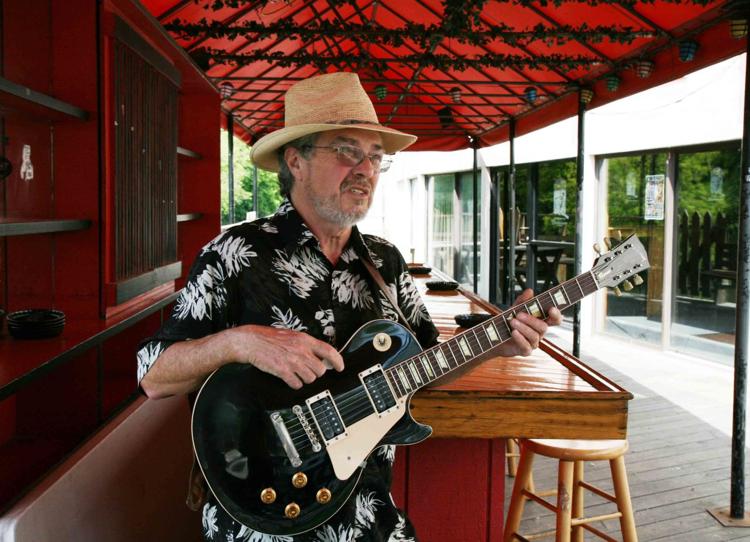 This story was originally published in the Ithaca Times in 2008. We've re-upped it onto the site to honor Bobby Comstock, who died on Thursday, January 9, 2020 after a legendary career and life. 
Bobby Comstock, a musician born and bred in Ithaca, befriended the likes of B.B. King, Bo Diddley, Jimi Hendrix, and Alan Freed — and lived to talk about it. Today, Comstock may be a bit older — he's certainly not the teen rocker of the 50s that he once was — but he loves music more than ever.
Comstock's done and seen it all: he performed with '50s teen idols, toured around the country, played Madison Square Garden, played the blues with Muddy Waters in a dressing room. There's little that he hasn't accomplished, and he's back in Ithaca to celebrate a big anniversary — the 50th year since the formation of his group, The Bobby Comstock Band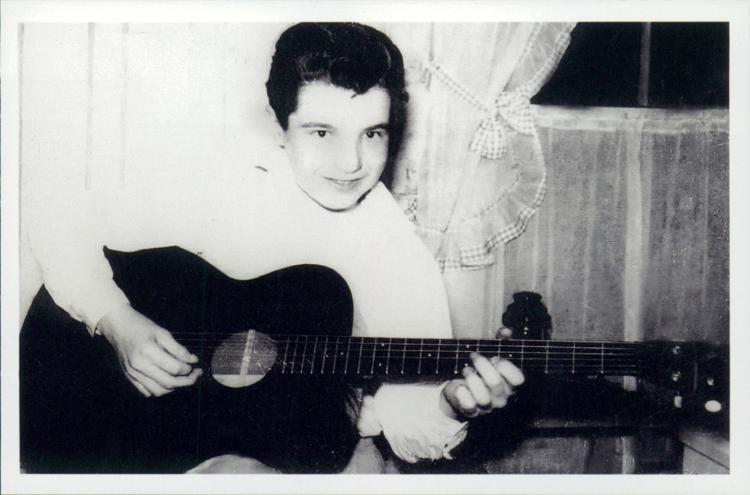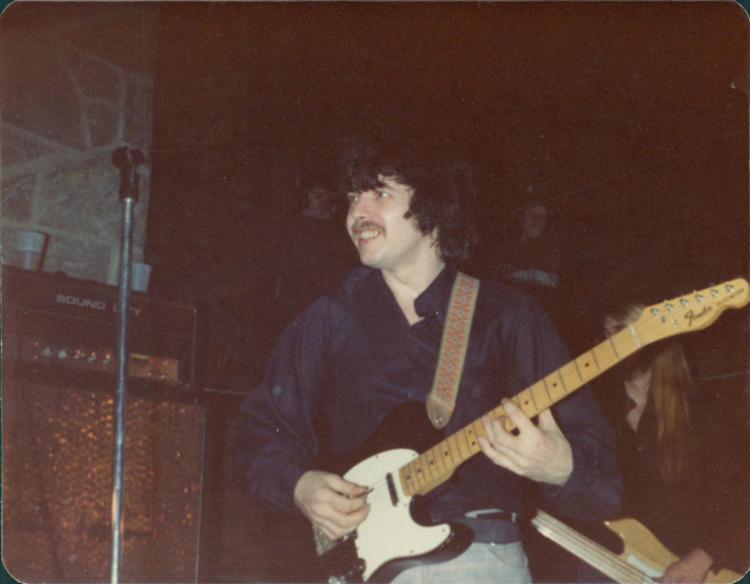 The Beginning
Comstock started performing at the tender young age of six, playing community centers, radio shows, wherever he could get a gig — and there were plenty of gigs. "Basically, my dad stuck a mandolin in my hands when I was five. He was a big country fan, and he taught us so much — early Hank Williams, that kind of thing. He was a musician, and he gave us the freedom to play, always. So with my mandolin, and my brother's guitar, we had this cutesy-little kid thing going on. We knew how to make people cry if we wanted to," Comstock laughs.
"I was six when I started performing," Comstock recalls. "There was a radio show called 'Us Kids' that used to be done in what's now a bank building downtown. My brother and I would perform there once a month; I was six, he was 10." When Comstock turned 10, he learned how to play the guitar, and started delving into the blues and jazz. "I just started tuning into radio stations in Nashville or Memphis, and I heard Muddy Waters and other folks like that. It absolutely captured me."
Listening to the radio only whetted Comstock's appetite for the blues and rock 'n' roll, and in 1954, he started buying his own records around town. "I wanted to know everything that I could about it, so I started listening more and more. On the radio, you would only hear the cover versions, you wouldn't get the real thing. So on the south side of town there used to be a record store called The Shack. I grew up in that neighborhood, and that's where I went to buy my records."
Soon, Comstock's passion for performing evolved into full-fledged bands. "No one knew more than three chords, but we just played whatever wanted to — blues, doo-wop, rock 'n' roll. The songs that we played, I'm sure only half of our audience knew them, anyway!" Comstock laughs.
At the time, there wasn't much of a local music scene. "Truthfully, I was one of the first, in 1958, along with Bernie Milton, Big Daddy, and Ronnie Dio. "There wasn't a lot of music for people my father's age; there wasn't much of the urban music scene — it was mostly society-type bands that performed at weddings. I played those type of shows since I was 6; I didn't love it, but I learned a lot. I just listened, and it was a kind of education. But always, I wanted rock 'n' roll and the blues."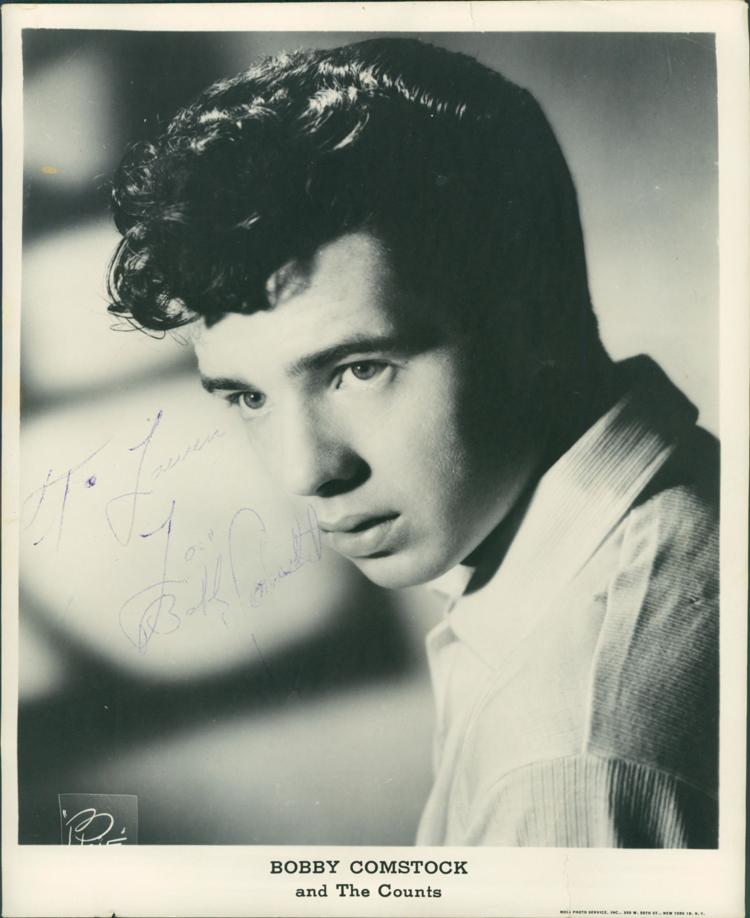 Movin' on up
Eventually Comstock's band began making records, and their influence spread from Ithaca to catch the eye of a disc jockey in Buffalo, George "Hound Dog" Lorenz. "He was kind of like Buffalo's Alan Freed," Comstock says. "He played real records." Comstock and his bandmates recorded everywhere from the Presbyterian Church in Trumansburg with a local record company owner to the WTKO studios in the Ivy Broadcasting Building on N. Cayuga St. downtown. "All we has was my guitar, a drummer, and five singers," Comstock laughs. "That was it. It was real doo-wop." Over the years, Comstock — still only 16 — sold thousands of records in Central New York, despite little to no formal distribution. "They only released locally, but they would still sell 4,000 or 5,000 copies in the area. We'd take 50 records and head to Syracuse and just put 'em in a store."
Because Comstock was still young — back then, they called them teen rockers — he had to juggle his love for music with his own scholastic commitments. "I was still in school at the time, but I had to work around it and make time for everything. Eventually, my dad let me go to school over summers, at Cascadilla. I finished, but if my marks dropped, I was in trouble," Comstock laughs.
Comstock was helped out in part by his good friend, John Perialis. "John was a booking agent, and our manager here in town. He was 10 years older, and we were all just learning it together. We were all teenagers," Comstock laughs. "We'd be out on the road, a couple of 17 and 18-year-olds, and the other acts were 17, too, just a bunch of teenagers. And we'd never miss a job, and travel around the country, playing." 
"John and Bobby had a very tight relationship," recalls booking agent Terry Singleton. "John did the original record deals and major bookings, when they toured around in a station wagon together." Comstock even used to babysit John's son, Alex, now the owner of famed Pyramid Sound Studios.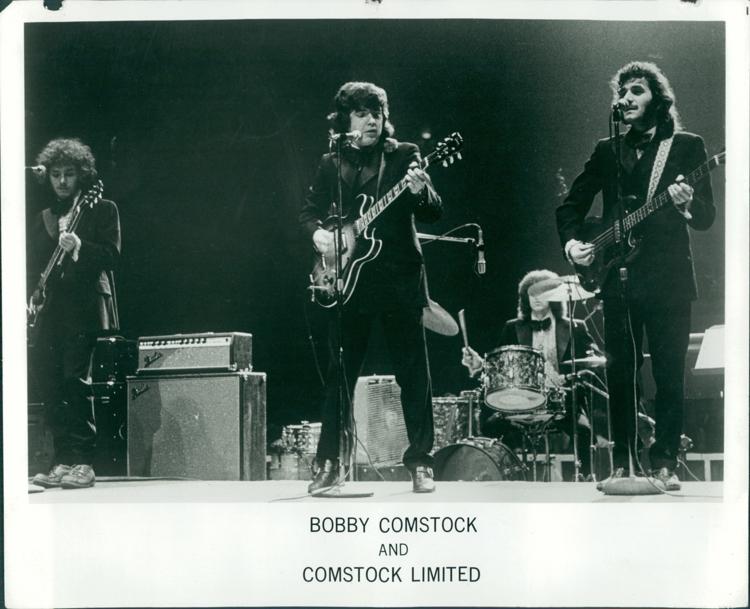 Tennessee Waltz
In 1959, we were recording and writing songs, but I didn't think that they were all quality. So I took this old Patti Page song, 'Tennessee Waltz,' and turned it into a rock 'n' roll song," Comstock says. Thanks to the twist of turning the classic country waltz into a rock song, Comstock's version ended up being one of his biggest hits. 
With a number of popular records under his belt, Comstock and his band headed down to New York City, and began knocking on doors. "We met with Herb Abrams, who was one of the original founders of Atlantic Records, with whom he had just split. He wasn't a musician, but he had the most amazing ear. He heard some of our music and he wanted to record us playing a Presley song," Comstock says. 
"I wasn't so sure about it, because he had his own studio guys that he used. That was so exciting, working with King Curtis, who came to be Aretha Franklin's arranger. At the time we were about the same age, and we became good friends. The band also included Dionne Warwick, who was a backup singer, and we became friends too. It was such a good crew."
 The Bobby Comstock Band ended up releasing the record, and didn't think much else of it. At least, not until iconic radio disc jockey Alan Freed walked in. "Alan walked in and heard [our record] and said, 'That's a hit. How would you like to do my television show next week?' And I said, 'Well, sure!'" Comstock laughs. "He was one of my heroes! So I did the show five days in a row, and our records weren't even pressed yet. But he asked me to stay 10 days and play the Brooklyn Fox [Theatre]. I was 17, and of course I said yes." 
Comstock went on to share that stage with a veritable who's-who of modern music pioneers: Jackie Wilson, Isley Brothers, Dionne and the Wilmonts, and Bo Diddley. "In those days, there was only one band who would back the whole show. I knew that was what I wanted to do," Comstock says. "It was the first tour that we went on, and it was with Chuck Berry and the Everly Brothers. Some were friends, and some were my idols." 
Comstock went on to tour the country with other artists — his own jukebox heroes — that also had records on the charts. "We would do Madison Square Gardens on Friday night, the Spectrum in Philly on Saturday, Boston Gardens on Sunday, and the Los Angeles Coliseum on a Monday night, and then zig-zag across the country for a couple of months. Then we would stop for a month, month and a half — and then do it again," Comstock laughs.
"I loved going to those cities and places that I had never been before," recalls Comstock. "I missed my folks, but I needed to be out there." As the Bobby Comstock Band, they loved playing 'Stump the Band,' where the audience was free to request any song they wished. Bobby Comstock knew them all. "We played everything from Deep Purple to Dean Martin, and everything in between," laughs bassist Joel Warren. "We were very close, and that always will be."
Local Lore
But even before the arena tours and storied rock 'n' roll revival nights at Madison Square Garden, Comstock always remembered the local venues and people that helped him out in the very beginning. Along with other local music acts like Bernie Milton, Big Daddy and Ronnie Dio, the Bobby Comstock Band performed the Northside and Southside community centers, and convinced bar owners to let them play in bars. Comstock performed for every Cornell fraternity and sorority on campus ("In 1963, I had a song called "I Wanna Do It." It became the national anthem at Cornell, Colgate, Harvard — all over," Comstock laughs), as well as every club in Collegetown — especially Leonardo's, a music club formerly located on Eddy St. 
"The Isley Brothers used to play at Leonardo's, when their guitar player was Jimi Hendrix. Most people went to watch the Isley Brothers, but all of the guitar players in the audience went to watch Jimi," Comstock laughs. "We did a lot of split college dates with the Isley Brothers. Jimi always used my amp, because I had this amp that was really suped up. I would always just say yes."
The other two main major music venues in Ithaca were the North Forty and The Warehouse, a music club located behind the Boxcar Restaurant on Route 13 that regularly booked acts like Small Faces and Sly and the Family Stone. "Those kind of groups would perform at the Warehouse when they had just started out, and no one really knew about them," Comstock recalls. "We loved it. You could cram 800 or 900 people in there, and Sly would ask to borrow our equipment that was three, and then when we would go out to the West Coast, we would ask to borrow their gear." 
Indeed, the musician dynamic was one of mutual benefit, and Comstock frequently traded favors for recording and touring friends — including Ronnie Dio, the famed singer for Rainbow and Dio. But before his career as a heavy metal icon, Dio was a trumpeter for the small time rock 'n' roll band, Ronnie Dio and the Red Caps (nee Ronnie Dio and the Prophets). "Ronnie played the trumpet with me on a Dick Clark Caravan," Comstock recalls. "We used to hang out and I'd go over to him when he needed help with recording, and then he'd do whatever I needed, too." 
Backing Power
Comstock continued to build a similar relationship with musicians all over the country. In 1969, Bobby became the Musical director of Richard Nadar's Rock & Roll revival, playing Madison Square Garden over 50 times and touring the country with the show. 
Comstock also worked extensively with booking agent Terry Singleton, who worked with John Perialis at Valex Agency, where he helped represent Comstock from about 1969 to 1978. "Back in the early '70s, Bobby backed up Chuck Berry, The Shirelles, The Crystals, Bo Diddley," recalls Singleton. "There was no question about the role Bobby played as he backed up those group, and how much he impacted those groups. Everyone knew that if Bobby was playing, they could be confident. He was a real professional. If it was the day of a gig and he had a 102 degree temperature, that didn't concern him," Singleton laughs. "For me booking shows, if people knew that Bobby was going to be playing, they knew they wouldn't have any trouble. That was such an important part of the music scene, that really doesn't get talked about much."
Comstock continued to use his good nature and musical talent to connect with people all over the country. "If I were in NYC, I'd always call Lou Marini, who was Sweet Lou from the Blues Brothers. We're good friends, and I could always just call him and say, 'Hey Lou, I need five horn players.' I never knew who it was going to be, and I didn't care, as long as Lou picked 'em. And, of course, I got people like Joe Lovano, the number one best jazz saxophone player in the country," Comstock laughs.
It's clear that Comstock is a natural-born storyteller. He grew up with his music idols, and then he ended up playing with them, remaining humble throughout it all. "I mean, when I was 12, my two idols were Chuck Berry and B.B. King. The next thing I know, in 1974, I'm playing Las Vegas with Chuck Berry, and B.B. King joins us onstage. Four bars into the song, the hairs went up on my arms," Comstock laughs. 
Comstock continued to learn from his idols. "Later on in the '70s, I was in Mississippi with Bo Diddley and got a call from him on my intercom in my dressing room. He was like, 'Bob, we've got your guitarist, would you come on over here?' I walked down there, and he's sitting with another guitar player, and he introduced me to his cousin — Muddy Waters," Comstock laughs. "I played with him for two hours. I learned so much about the blues from that man."
These days, Comstock lives a more mellow life in California, where he resides in the Long Beach. But he still keeps busy. "I still go out five or six months a month to do shows around California, and I love it. A lot of the time I just go out and perform by myself, with just my acoustic guitar. It's a more intimate setting, and there are a lot of stories involved," Comstock says. 
Comstock also has tentative plans to perform abroad in England — with one tiny request. "Jerry Allison, the drummer for Buddy Holly and The Crickets, I know him really well. I told him I would do the concert in England if he would play the drums for me, and he was like, 'Deal,'" Comstock laughs.
Returning to Ithaca
50 years after the formation of the Bobby Comstock Band, the group — Bobby Comstock, Joel Warren (bass), Al Hartland (drums), Ed "Duke" Shannahan (guitar), joined by two singers, Helen Jordan and Mabel Evans — will reunite for a concert at the Haunt and celebrate the very first show of the Bobby Comstock Band. Unlike most concerts these days, Comstock and his bandmates promise that this will be a true show, with a predetermined set list of about 20-24 songs spanning a variety of genres, including the blues, acoustic numbers, and select covers. 
"Rehearsals have been going great," Joel Warren told me right after a late night band practice. "I've known him since the mid-'60s, we were both in bands and everyone knew everyone else in the music community. To get together now is like a family reunion and band reunion at the same time. We've been at this a long time, and we know each other's styles of quirks, and we play off of that."
"Bobby and I go back far. It was such a different time back then. People were more open and curious and accepting of strangers," laughs drummer Al Hartland. "You could hang out and meet people, play music. Since 1969, and one time or another, I've played with almost everyone, whether they want to admit it or not!" 
Comstock decided to hold the concert at the Haunt, thanks to the help of longtime friend, Haunt owner J Harman. "I've known J [Harman] since I was a little kid," Comstock says. "I called J up and he said, 'I don't know Bob, it's not your type of club.' But I said, 'Hey, all you've got to do is give me a geriatric moshpit!'" Comstock laughs. "He laughed and said, 'Okay, you're right.'"
Earlier this week, music icon Bo Diddley passed away. Diddley was a good friend of everyone in the band, and their reunion concert will be somewhat of a bittersweet affair. "He was on of our closest buddies, and it's been a bit of a downer for us, going to rehearsal."
"Ithaca has changed a lot to me, but it needed it, too," Comstock reflects. "It's a different place. Now, younger guys are coming to my shows and say, 'Hey, my Dad knew you, and that's why we're here. I love that." Comstock's classic sound has held up surprisingly well over the decades. And to know his position in the continuum of modern rock 'n' roll is a special thing indeed.