Twenty years ago, the "Fast & Furious" movies used to be about street racing.
Eight flicks and a spin-off later, this franchise has gotten so crazy with a huge, ever-expanding supporting cast and soap opera styled storytelling, you half expect Vin Diesel and the "F&F" crew to discover teleportation or werewolves or maybe even bring back the late Paul Walker as a holographic robot. I've enjoyed the movies but they really steer in one eyeball and burn rubber out the other. I can't think of another movie series where I've retained so little of the mythology.
Not for nothing, but I re-watched the whole magilla to prep for the newest chapter, and I had completely forgotten that Gal Gadot and Helen Mirren are series regulars.
"F9" (Universal Pictures-Original Film-One Race Films-Perfect Storm Entertainment-Roth/Kirschenbaum Films-China Film Co., 2021, 145 min.) is a bloated two-and-a-half-hour lemon that spends at least a half-hour too long on the freeway. Endless rounds of pummeling action alternate with a murky plot involving Diesel and a long-lost brother played by John Cena, and endless rounds of flashback scenes that quickly grow tiresome. Everyone's a cartoon character as impervious to death as your average Looney Tune. It's all too loud, too dumb and too much. And they can check off space travel as a plot device, which isn't as fun as you might think it would be. Since Diesel has said there will be at least one more movie to come, I guess that means teleportation and werewolves.
"F9" marks the fifth installment from director Justin Lin, who's done great work on "Community" and "Star Trek Beyond." Starting with "The Fast and the Furious: Tokyo Drift" (2006), Lin has cranked out five "F&F" movies in the last 15 years; I think his "Fast Five" (2011) is the pick of the litter. I'd also say it's time for Lin – and us – to move on to something else.
                                                         ***
Something much more exciting and entertaining is happening at Cinemapolis through July 15.
In "First Date" (Magnet Releasing-Visit Films-Cinexus Pictures, 2021, 103 min.), this shy, sweet kid named Mike (Tyson Brown) finally gets up the nerve to ask his longtime crush Kelsey (Shelby Duclos) on a date. She says yes, he realizes he needs a car, and "First Date" turns into a "one crazy night" movie that deserves comparison with Martin Scorsese's "After Hours" (1985).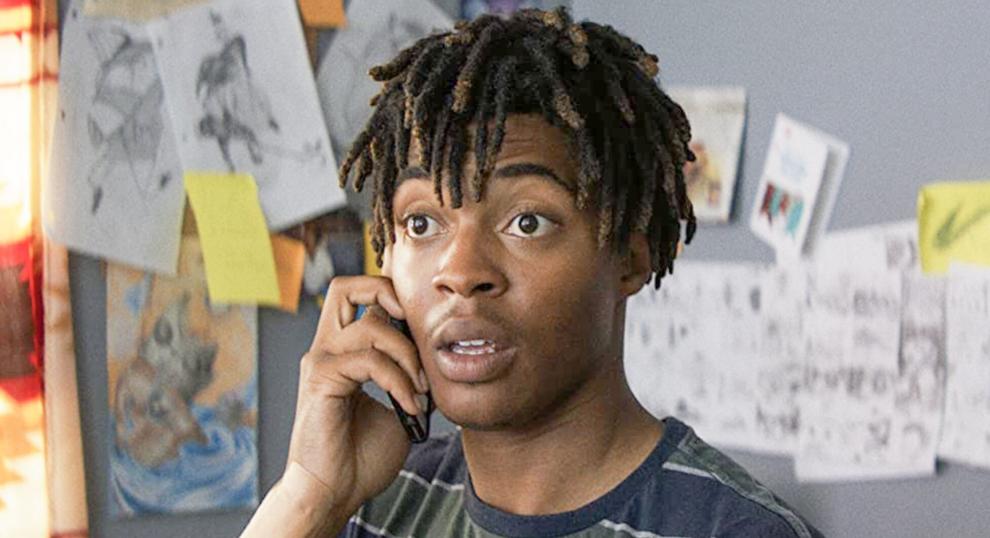 "First Date" is the first movie for everyone involved, including its two stars and its writer-directors, Manuel Crosby and Darren Knapp; these guys are clearly fans of Edgar Wright and the Coens, and "First Night" has that exuberant energy that comes from the enthusiasm of making cinema for the first time. The story pulses with its own nightmare logic as the simple act of buying a car leads to one catastrophe after another, populated by more offbeat criminal and cop types than your average Elmore Leonard novel or Quentin Tarantino picture. (And when you're done watching "First Date," check out Tarantino's novel based on "Once Upon a Time in Hollywood" – it's mighty fine storytelling.)
There's something really inspiring about a crew of newbies putting it out there and taking their shot. Tyson Brown is a comedically skilled reactor to all the chaotic crime beats in the film, and there's a particularly savage, sweet plot twist at the halfway point that I did not see coming.
Recommended: Lynn Shelton's "Sword of Trust" (Netflix)
RIP Robert Downey Sr. ("Putney Swope," "Babo 73", "Boogie Nights," "The Gong Show Movie")