…Continued from Part One HERE.
ITHACA, NY -- Theda Bara, the world's first international movie sex symbol, came to upstate Ithaca, New York in 1919 to shoot a big-budget silent movie. During the summer of 1919, at the end of the last great pandemic, Bara filmed parts of the feature romance "Kathleen Mavourneen" (1919) for the William Fox studio. Bara's presence in town made an indelible impression on Ithaca and on Ithacans.
Local Actor Remembered Theda
While attending Cornell University as an undergraduate engineering student, Leonard Miscall was moonlighting at the Wharton movie studio in Ithaca. "Picking up some spare cash like a lot of local people," Miscall remembered in a 1977 interview at age 80, three years before his death. 
Miscall's time as a student at Cornell from 1914 to 1919 coincided perfectly with the Wharton brothers' most productive years in the silent movie business.
One of Miscall's first jobs at the Wharton studio was lettering intertitle cards. "I was very well-paid: 50 cents a subtitle, and in those days, 50 cents would go a long way," Miscall reminisced. "I thought, 'Gee, this is wonderful.'" Cornell tuition, at the time, cost $150 a year.
Miscall moved up to playing in the background cast of silent movies as an extra. The pay was even better: $3 to $5 a day.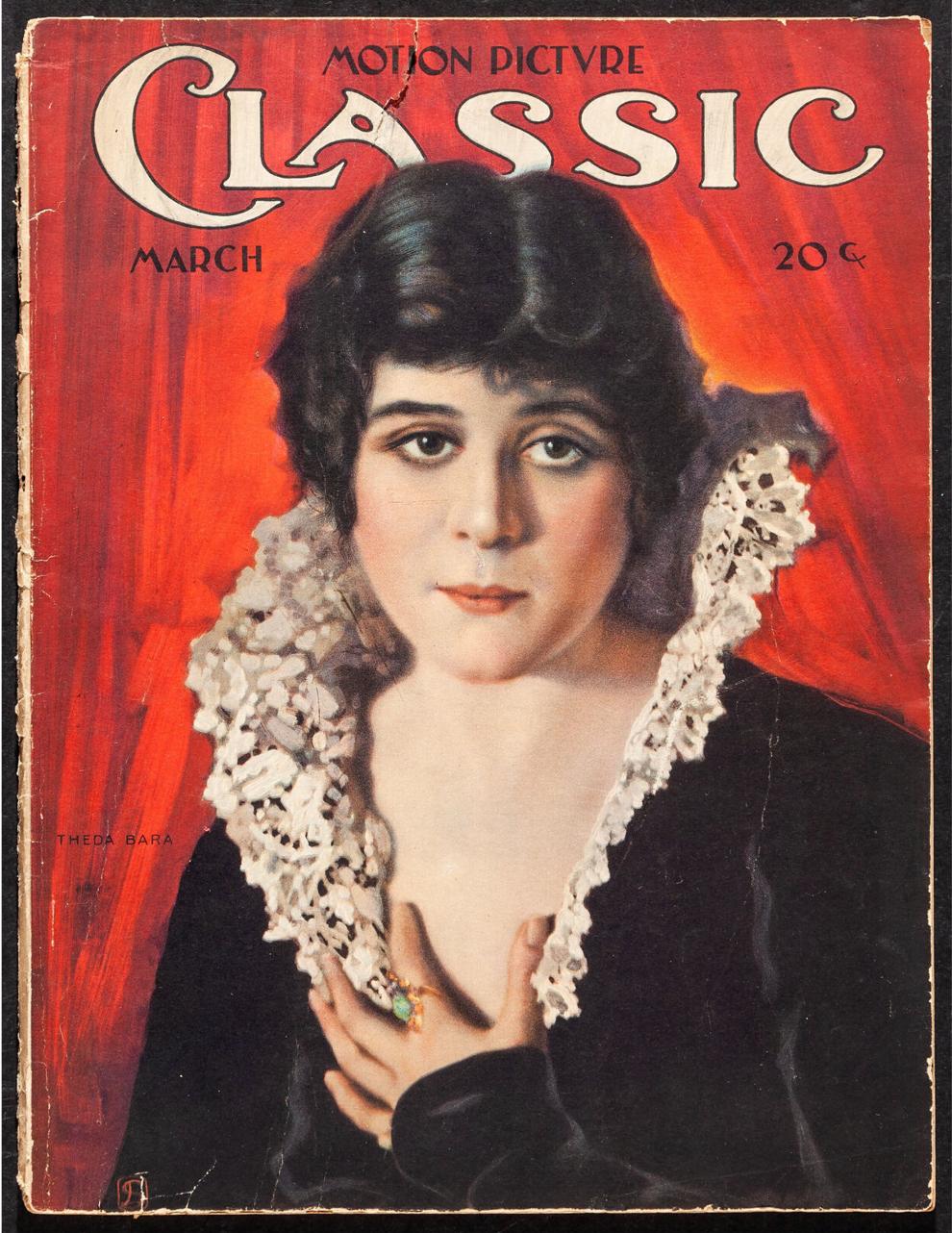 Miscall recalled his fascinating interactions with Theda Bara during filming of his small part in "Kathleen Mavourneen" that summer of 1919:
"I played an oaf," Miscall recalled. "I was a great one for playing oafs."
"We were filming in what's now the south end of Enfield State Park," Miscall said, "at an old house with a split rail fence for atmosphere. It was supposed to be in Ireland. Hank Jones and I were two peasants hoeing potatoes, and Theda was [playing] the … daughter. She was supposed to call us over and ask to be helped over the fence." 
"Hank had the top end [of Bara], facing the camera, and I had the legs. We started hoisting her over the fence."
"Well, Hank was the bartender at the Ithaca Hotel … and he had quite a [salty] vocabulary."
"It was entirely different from movie-making today. The films were silent, of course, and the director was always shouting at you, 'Keep your head down, keep your lips moving.'" 
"So the director's yelling, 'Keep your lips moving!' and Hank says [to Bara], 'Why is it you Jewish dames have such big asses?'"
"I started smiling, and Theda was getting mad. 'Stop laughing you fresh [expletive], or I'll hit you!'"
"'You smack me, I'll smack you back,' I said." 
"And you should have heard the profanity from those sweet lips!" Miscall laughed.
A few months after filming, Miscall and Jones were summoned back to the studio. "I was hoping it was [to get a job on] another scene," Miscall recollected, "because I needed the money, but the receptionist said, 'What did you guys do? [The boss is] really mad, you might get fired.'"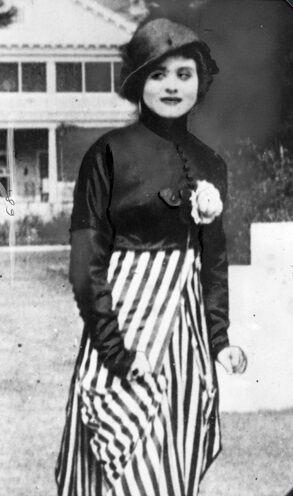 "Finally, [George] Lessey" – a director at the Wharton studio at the time – "calls us in, and says, 'Oh, here you are, I ought to throw you both out. Read this,' he said."
Turned out the studio had received a stern letter from a particularly adept group of viewers, after their members had seen "Kathleen Mavourneen" and "heard" all of the salty language captured on silent film during the fence-hoisting scene.
"And he hands us a letter from a deaf institute … down in Pennsylvania where they'd just shown the film and lip-read every word. They were very upset," Miscall remembered. 
"But we kept our jobs," Miscall reminisced bemusedly. "Miss Bara … was very nice."
After graduation from Cornell in 1919, the freshly minted engineer Miscall spent most of the 1920s supervising construction of the extraordinary system of local State Parks, including the beautiful Enfield, Taughannock, and Buttermilk State Parks. 
After completing work on the state parks, Miscall had a construction business that put up the steel structures for the Tompkins County Courthouse (in 1932), Cornell Law School (also in 1932), and Cornell's Warren Hall (in 1933), among other important and enduring Ithaca buildings. He also was instrumental in the creation of Ithaca's Newman Municipal Golf Course. 
Miscall left a lasting and formidable imprint on the local community. 
Enchanting Ithaca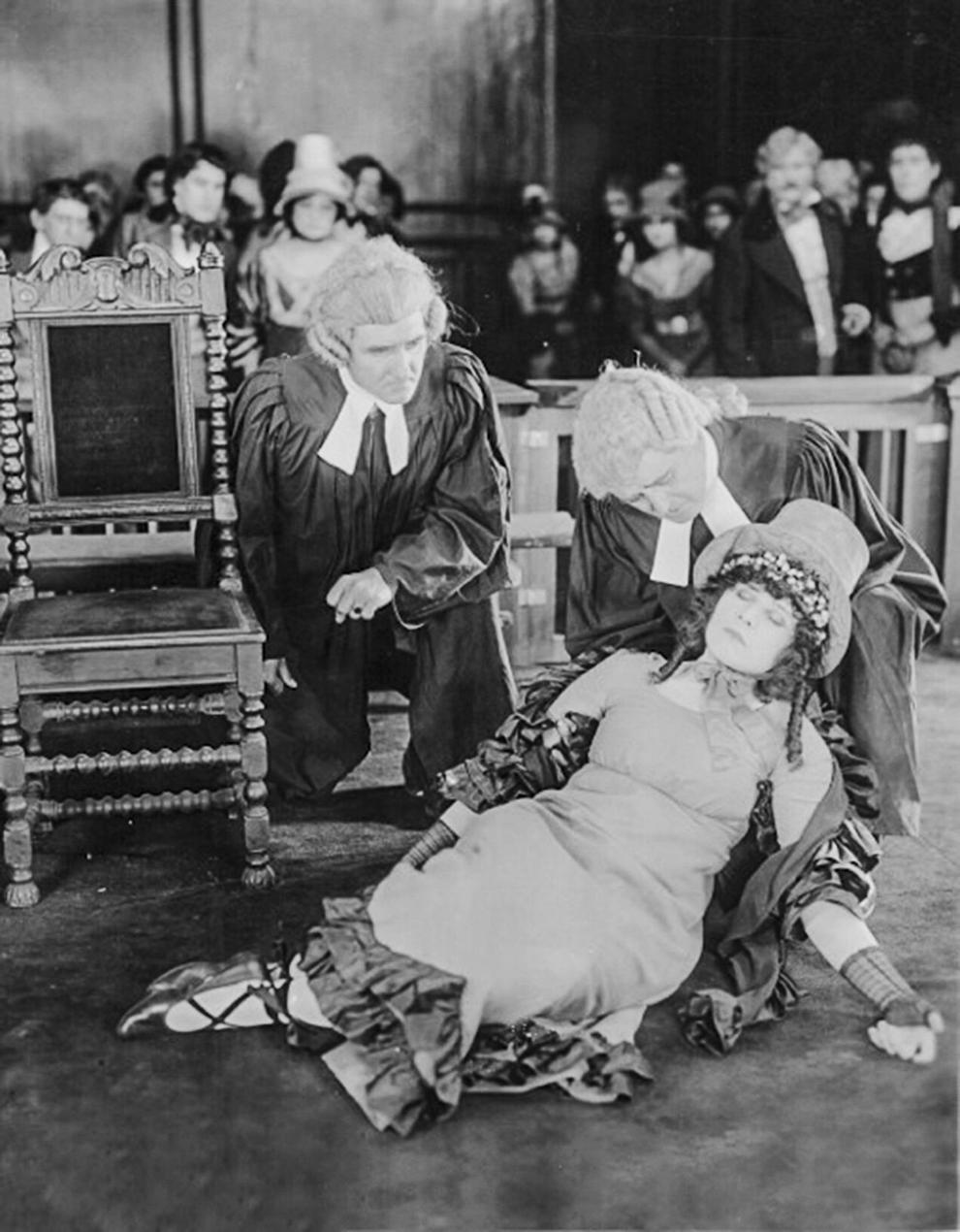 Movie star Theda Bara fell in love with Ithaca. Just as the actress made a profound impression on Ithaca, Ithaca made a profound impression on her. "Up in that beautiful country," Bara beamed, "dressed like a mountain girl, I never was tired. I've enjoyed making this picture almost more than any I've ever made." 
As the cameras cranked (by hand – no electric motor-driven ones yet), Brabin directed his star and Bara immersed herself in her new role. Bara was ecstatic: "Oh, but we had a good time in Ithaca," she exclaimed, "and will you believe I milked a cow? Yes, I did, really, but I was the most surprised person around. And I adored running about in a short, full skirt."
When the Ithaca filming of "Kathleen Mavourneen" wound down, Bara got emotional about her time in town. "The only thing I regret," Bara lamented, "is that I cannot stay here a month. The country is so beautiful ... like the end of a child fairyland."
Production on the movie ended around July 4, 1919. 
"Those sun-shiny days at Ithaca, where many scenes were taken," Bara reminisced, "are among the happiest of my life."
"'Kathleen' was a delightful experience, and one I shall always remember," Bara said, "for it marked the turning-point in my career." Indeed, Bara would never again play another vamp role.
Bara was so enchanted by the Ithaca area that she returned for a vacation two months after the production ended. "Charmed by the scenic beauty of the Finger Lakes region when she filmed a recent picture on Cayuga Lake, near Ithaca, Theda Bara has returned to spend several weeks in the region," reported the Moving Picture World. "She is stopping at the Glen Springs Hotel at Watkins Glen. She is daily touring the Finger Lakes Trail and says that the scenery is beyond compare."
Bara and Director Brabin
The time in Ithaca in 1919 was not only a professional watershed, but also a defining moment in her personal life. Director Brabin and Bara began to fall in love during the production, and they wed two years later in the summer of 1921. 
Brabin caught Bara's attention upon their first meeting at the Fox headquarters in New Jersey, before production began on "Kathleen Mavourneen."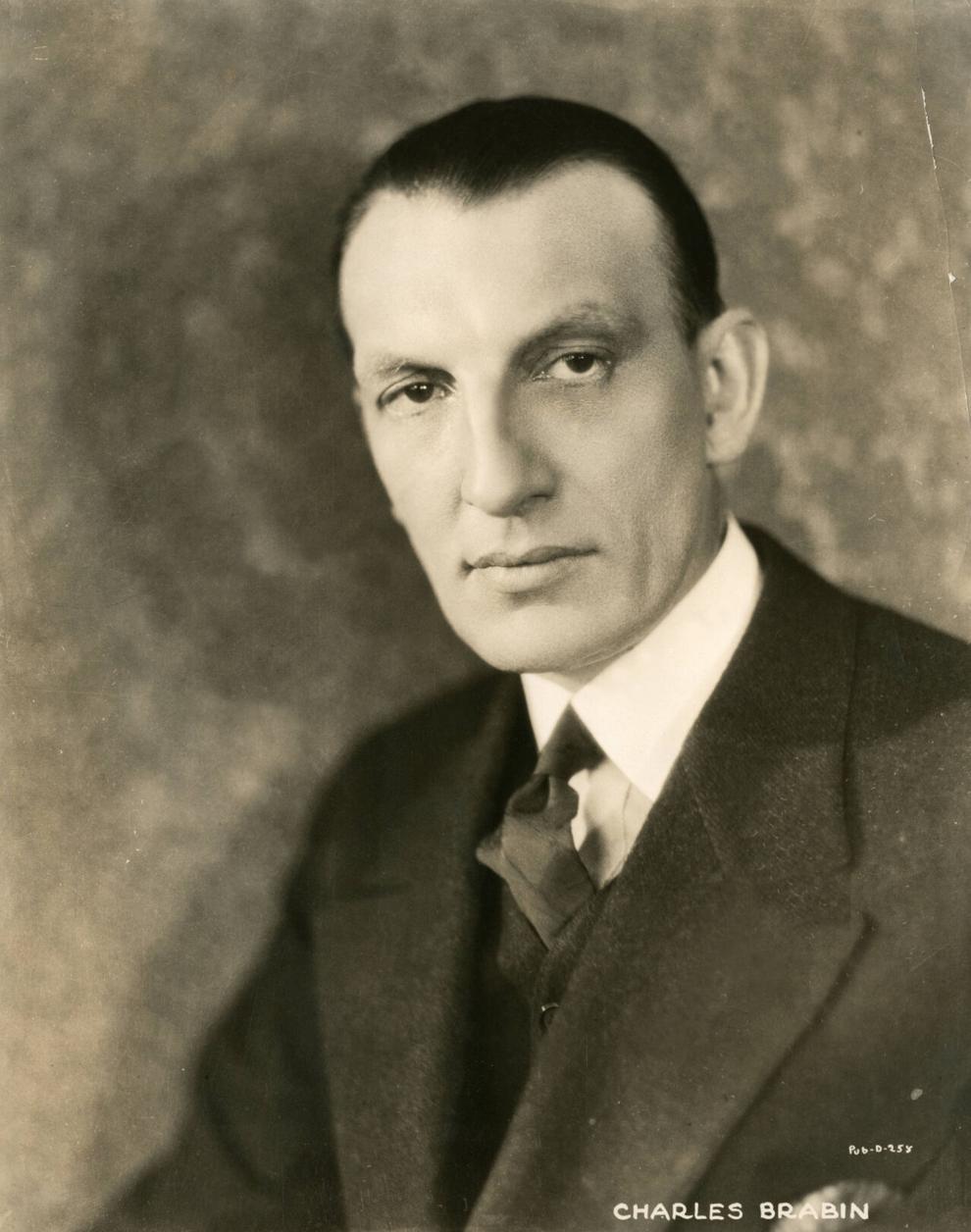 "One morning they introduced us at the studio," Bara recalled, "and informed me that he was going to direct my next picture. I thought he looked, well, sort of intelligent, don't you know? Not all directors – well, not all of them are what you'd call intelligent." Bara was a feminist, college-educated, with a strong intellect of her own.
"His mental brilliance was not the first attractive quality I noticed about him," Bara blushed. "It was the way he walked. He stalked in, and in two strides crossed the room. It still fascinates me to sit and watch him approach me."
"Kathleen Mavourneen" on the Silver Screen
When "Kathleen Mavourneen" was edited and ready for release, producer William Fox rented one of the Shubert brothers' grand Broadway theaters in Manhattan for the gala premiere of the film on August 19, 1919.
"By arrangement with the Shuberts, William Fox took possession last Tuesday of the 44th Street Theatre and presented 'Kathleen Mavourneen,'" noted Variety. The trade journal applauded that "the attraction packed them in. The house, despite the heat, was crowded to the doors. Price didn't seem to matter to the amusement-hungry Broadway" patrons.
Reviews were promising. Famed Hollywood gossip columnist Louella Parsons (who, by the way, was once a screenwriter and an early collaborator of Theodore Wharton's at the Essanay studio) called Bara's work in the film "one of the best performances of her career."
The trade journal Moving Picture World would even praise the Ithaca scenes, noting that Brabin's "choice of locations and the glimpses of wood, glen, and waterfall add materially to the charm of the picture."
Motion Picture News commented: "With the Irish question among the issues of the day, 'Kathleen Mavourneen' will, it is believed, have a strong box office value outside of the fact that it is a big play by a big author, interpreted by a big star."
At the time, the "Irish Question" was a bloody matter. From January, 1919 through July, 1921, the forces of the provisional government of the Irish Republic fought the Irish War of Independence against the British army.
Irish sentiments in the U.S. were running high, and the movie "Kathleen Mavourneen" unwittingly became a lightning rod for tensions. The Fox studio released the film in the fall of 1919 and played it in cities throughout the U.S. 
"Then," as Bara's biographer Eve Golden noted, "all hell broke loose."
Film Causes Riots
As "Kathleen Mavourneen" was distributed and exhibited, some Irish-American groups around the country voiced objection to the film's cinematic depiction of abject poverty in Ireland. Other groups objected to the casting of a Jewish actress to play an Irish-Catholic lass. 
The mix of anger, wounded Irish pride, and antisemitism made a toxic brew.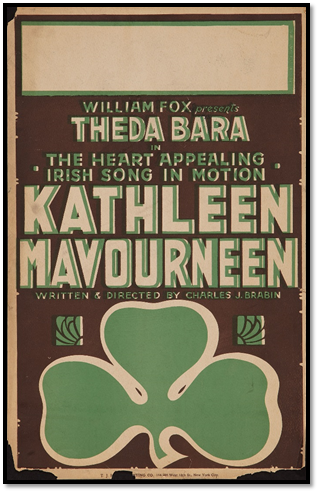 Riots broke out, bomb threats were called in, theater managers were badgered for showing the movie, and film reels were destroyed by protesters. 
In one attempt to forestall any problems, the manager of San Francisco's Sun Theater met with and previewed the film for two Catholic priests and, at their suggestion, cut some scenes before the movie's premiere. His effort was not enough to avoid incident.
"We don't want any of that [expletive] British propaganda shown in San Francisco!" shouted one Irish-American protestor at the Sun Theater manager.
Some Irish-American viewers found particularly appalling the scenes of Kathleen's impoverished home with farm animals living in the building with the family.
The San Francisco Chronicle reported on the unrest: 
"Objecting to scenes of dire poverty in Ireland as portrayed by Theda Bara in 'Kathleen Mavourneen' at the Sun Theater, a gang of young men attempted to wreck the theater, smashed the projecting machines and destroyed or took away the films last night.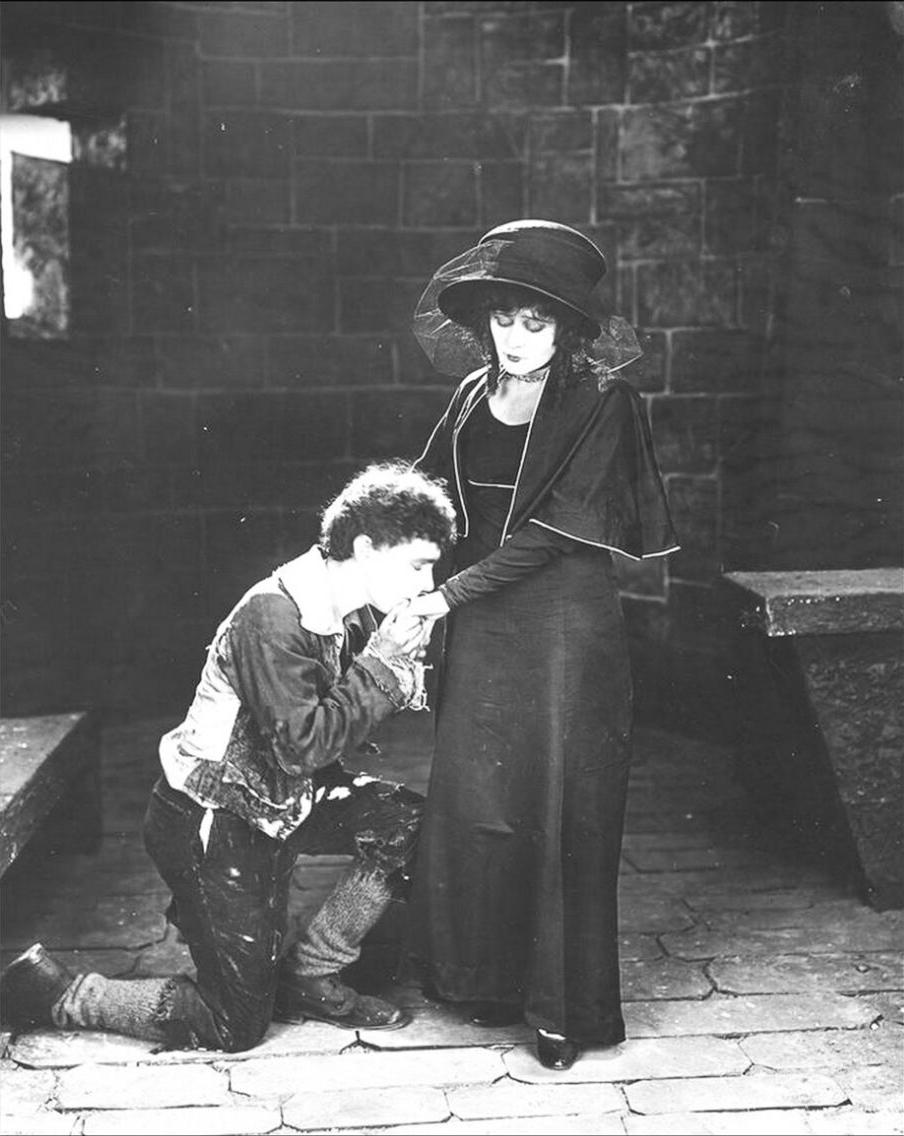 "The rioters objected to scenes in the picture showing two pigs in parlors of Irish cottages, chickens fluttering on stairways and other examples of dire poverty on the Emerald Isle. At last night's performance a number of young men ranging in age from 19 to 22, according to [theater manager Abe] Markowitz, secured seats in the gallery near the projecting room, and during the picture yelled their disapproval of the film.
"When the picture was through, one yelled 'Get the picture,' and a crowd made a rush for the operating room. The [projectionist] was pinned to the wall, and … the men smashed the [projectors] and other machinery in the room.
"After smashing everything possible in the operating room, the crowd tore down railings, broke chairs, and did other damage in the upper gallery, and then ran carrying with them two reels of the picture. Two more reels were torn during the excitement. 
"The police never caught the rioters. Markowitz estimated that the total damage added up to $5,000. He withdrew 'Mavourneen' and replaced it with … a comedy."
The wrath continued at other theaters. Some managers cut objectionable scenes and were able to screen without incident. Other theaters were not so lucky. By the time Fox pulled the movie from distribution, it had become an ugly but short footnote in Bara's career. 
After "Mavourneen"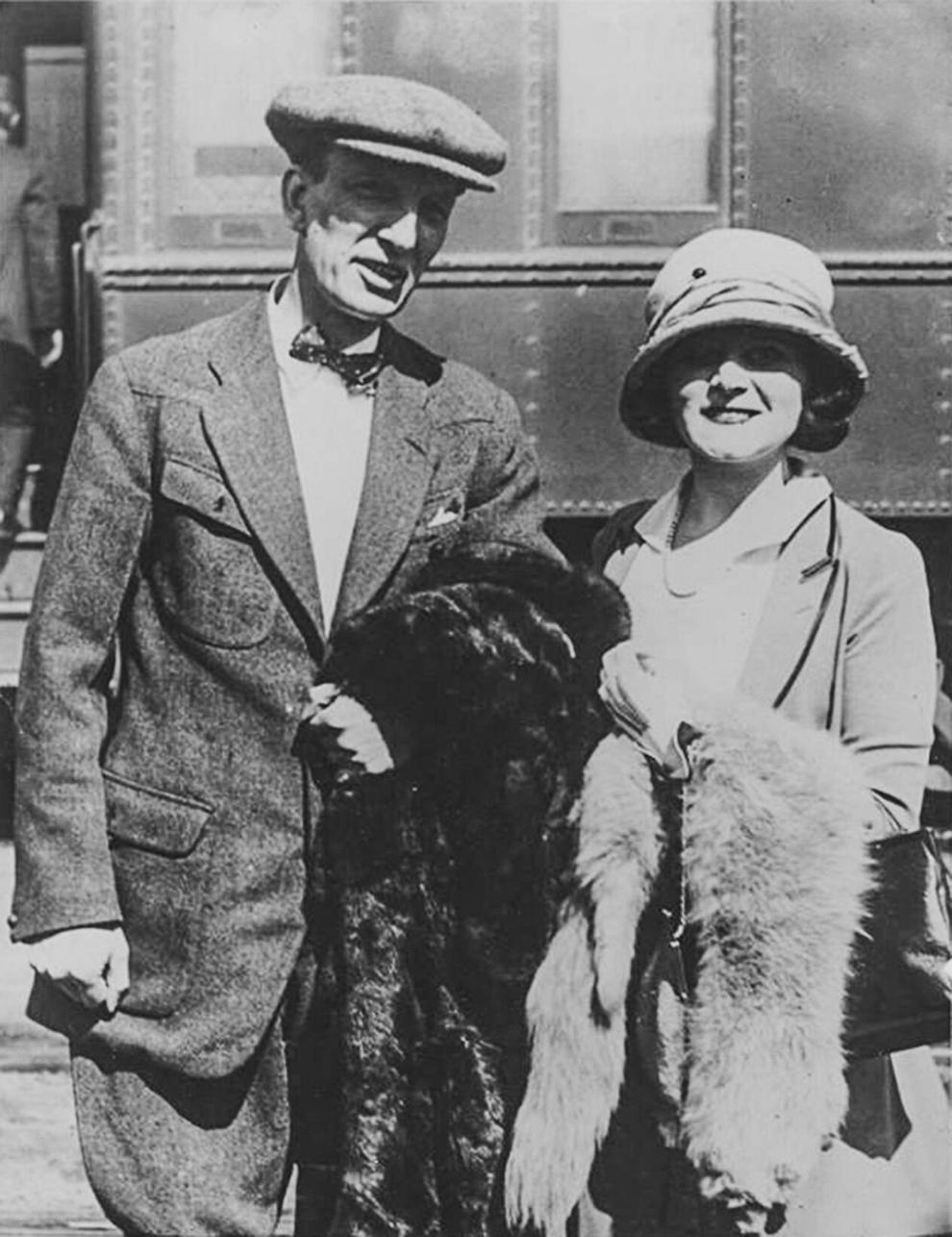 After making "Kathleen Mavourneen," Bara and director Brabin made one more feature film together later in 1919, "La Belle Russe." Then Bara shot one last feature in 1919 to fulfill the terms of her five-year contract with William Fox.  
That last Fox feature was "Lure of Ambition" (1919) in which Bara co-starred with Ithaca acting alum Thurlow Bergen (who played the lead in seven movies made in Ithaca by the Wharton brothers). Bara had made her very first movie, "The Stain" (1914), playing opposite Bergen, his first movie as well. For this one first role, Bara was credited under her birth name, Theodosia Goodman, before studio owner William Fox changed her professional name to Theda Bara.
After her last vamp movie, Bara found that the public was not ready to accept her in other types of roles. By the fall of 1919, after completing her Fox contract, Bara effectively retired from the movies.
In 1919, World War I was over, the Spanish Flu pandemic of 1918 had mostly subsided, Congress approved the 19th Amendment to the U.S. Constitution guaranteeing women the right to vote (then sent to the states for ratification), and the Roaring Twenties were about to begin. After five years at the Fox studio, Bara had enough of the movie business and simply longed for domesticity. 
She and Brabin became even closer in 1920. "And then," Bara explained, "and then, oh, you know how those things go, don't you? I began to get interested in him, and he took me out to lunch, and we had some long interesting talks, and he came to my house to see my mother, and – well, I became engaged."
They got along famously; both had a bit of chameleon to them. Brabin was a British lower-middle-class butcher's son playing an English gentleman in America, and Bara, who became synonymous with the vamp role, admitted, "I'm really a nice Jewish girl [from Cincinnati]. And that's all." 
Bara and Brabin wed in the summer of 1921, with actor Marc McDermott as best man. The union was Bara's first and only marriage; Brabin's second. After the wedding, Bara moved from her parent's home on New York City's West End Avenue (yes, she lived at home with her parents) and embarked with Brabin to the new heart of the cinema business, Los Angeles. There, the couple purchased a house on North Alpine Drive in Beverly Hills and made it their marital home.
The pair were happily married for 34 years, certainly an outstanding record for Hollywood marriages. Bara tried her hand at some stage roles and a couple of movies in the 1920s, but for the most part settled into domestic life. Brabin continued his profession, making over 120 movies during his long directorial career from 1911 to 1934, including the classic 1932 talkie "The Mask of Fu Manchu," starring Boris Karloff as the Asian villain.  
By all accounts, Bara and Brabin remained happily married until the end. In 1955, Bara, after many surgeries and a lengthy hospital stay, died in Los Angeles from abdominal cancer at age 69. Bara's ashes were interred as Theda Bara Brabin at the Great Mausoleum in the Forest Lawn Memorial Park Cemetery in Glendale, California.
Brabin was bereft without her. "A friend recalled that whenever he saw Charles after Theda's death, he appeared devastated by his loss," noted Bara biographer Ronald Genini.
Brabin died two years later in 1957, aged 75, in Los Angeles. Bara's mother Pauline also died there that year, just several days shy of her 96th birthday. Their ashes were both interred near Bara's, as were her sister Lori's ashes in 1965.
Bara was commemorated with a star upon the opening of the Hollywood Walk of Fame in 1960, in the very first group of filmmakers so honored. She was also celebrated with a U.S. postage stamp in 1994, drawn by renowned caricaturist and illustrator Al Hirschfeld.
The Lost Films
Bara and Brabin met during production of "Kathleen Mavourneen" and Bara's biographer Eve Golden remarked on the "obvious electricity on the set between star and director." The bond they formed then would last three and a half decades.
Unfortunately, we cannot see the product of that electricity on the screen since "Kathleen Mavourneen" is considered a lost film, with no surviving copies known to exist.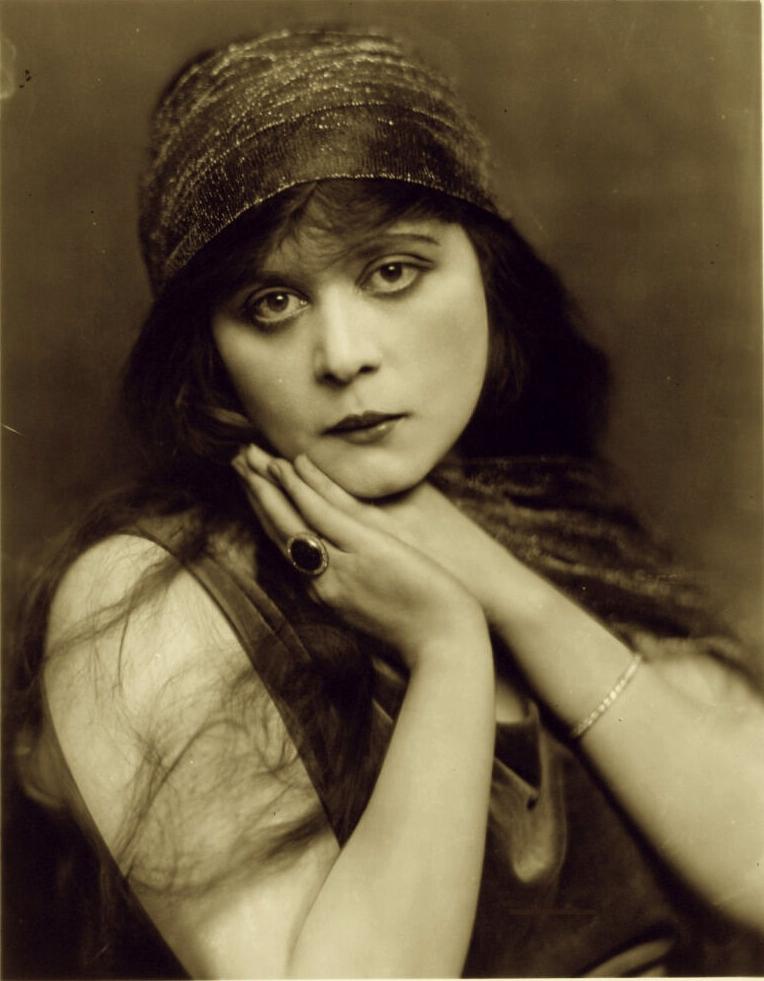 Most silent movies have not survived the ravages of time, especially because of the unstable, flammable nitrate film stock on which the negatives and positive prints were exposed. The nitrate stock can spontaneously combust at any time, or dissolve into a sticky gelatinous mass, or simply turn to dust. 
Most of Bara's films (all on nitrate) were lost in a terrible 1937 fire at Fox's nitrate film storage facilities in New Jersey. Of Bara's more than 40 films made between 1914 and 1926, only six complete prints still exist, with small fragments of several others surviving.
The immensity of this loss for cinema history makes it difficult for a modern audience to fully comprehend Theda Bara's stardom, persona, and global impact. 
Like the lost Wharton inventory of Ithaca-made movies – which caught fire in 1929 and burned to ashes in an outbuilding at their Ithaca attorney's property – the cultural loss is profound.
While most of the movies made in Ithaca may be lost, the stories of their makers and the circumstances of their making need not be forgotten. 
Bara and Brabin's works in Ithaca are examples of Ithaca's important contributions to the world of cinema, and are part of Ithaca's cultural patrimony. Forgotten no longer.
                                                     ***
Special thanks to historical consultant Terry Harbin (founder of Ithaca Made Movies) for his decades of invaluable devotion to Ithaca silent movie history and research, for his sharing of the fruits of his work with everyone, and for his valuable editorial assistance and fine-tuning. Thanks to S.K. List, Gail Dennis, and Naminata Diabate for editorial contributions. 
-----------------------------
© 2020-21 by Aaron Pichel / Imagination Graphics
The author is an Ithacan, attorney, award-winning film producer, and film historian. He is a graduate of Ithaca High School, Cornell University, and Cornell Law School. He can be reached by email at ap44@cornell.edu. 
A digital version of this article with footnotes included is available upon request.