As COVID has kept theaters closed for now, I have soldiered on, doing deep dives into more movies I haven't seen, movies I've always wanted to see. If I couldn't see as many new films as I once was, at least I was watching films. Isn't it ironic? If I was doing my usual due diligence, I wouldn't have the time to have seen so many older pictures. (Sarcastic tone) Thanks to COVID, I have time.
I froze the list of films at 160 titles back in mid-November and wrote the first story, which appeared in December 2020; I started a "Phase II" list and kept watching stuff I'd never seen before: 50 more movies.
I saw great films, including three early Alfred Hitchcock classics: "The 39 Steps" (1935), "The Lady Vanishes" (1938) and "Foreign Correspondent" (1940). There were revelations, to be sure: how had I gotten this far in life without seeing "Parenthood" (1989), Ron Howard's sweet and empathetic comedy about the inexorable connection of family? There were two vintage David Cronenberg body horror pictures, "The Brood" (1979) and "Scanners" (1981), and two of Charlie Chaplin's silent masterpieces, "Modern Times" (1936) and "The Gold Rush" (1925). And while parsing the special features of Disney's "Fantasia 2000", there was a fascinating documentary, Ted Nicolaou's "Dali & Disney: A Date with Destino" (2010), detailing an animated collaboration between Disney and Salvador Dali.
Did everything stick to the ribs? Not quite. It's impossible to describe how forgettable and generic the buddy cop movie "City Heat" (1984) turned out to be, even with the reliable wattage of Clint Eastwood and Burt Reynolds. A two-and-a-half-hour comedy about a bunch of drunken jerks stumbling through midlife crises? John Cassavetes' sloppy and indulgent "Husbands" (1970) overstayed its welcome by at least an hour. And frankly, "One Million Years B.C." was just prehistoric crapola, even the Ray Harryhausen stop-motion special effects.
As with the last story, I'll write in some depth about four of the films that really stuck the landing, for one reason or another.
                                                   ***
I was a "Famous Monsters of Filmland" kid, and as much as I love the old Universal monster movies, somehow, I'd never seen any of the "Invisible Man" movies. I've certainly seen clips of Claude Rains unwrapping himself in documentaries about horror history and special effects, but never saw any of the films top to bottom. So, I picked up Universal Pictures' box set of all the '30s and '40s "Invisible Man" movies. The first two films are impressive technically, but the "Invisible Man" inevitably devolves into a cackling megalomaniacal jerk. (Kevin Bacon in "Hollow Man'' and the recent reboot of "The Invisible Man" carry the notion to much more horrific ends.)
For the second sequel, "The Invisible Woman" (1940), Universal decided to flip the script, hired two of Abbott and Costello's best comedy writers, and turned the series into a truly daffy screwball comedy. A rich lawyer (John Howard) is funding a daffy mad scientist (John Barrymore) in the invention of an invisibility device. Their test subject is a plucky department store model, played by Virginia Bruce, who's just been fired. Her boss cheats and berates all the other models.
 I'm not that familiar with director A. Edward Sutherland, but he knows how to stage action, special effects and comedy. Virginia Bruce is really fun to watch and quite a woke heroine for the times. For me, the key comedy sequence is Bruce using her invisibility to torment her former employer, a pretty progressive notion for 1940, when almost all movies were draped in casual sexism.
                                                  ***
If I was a "Famous Monsters of Filmland" kid, I was also a Disney kid, and most of what I saw as a child was Disney stuff: "The Wonderful World of Disney" on TV, and films like "Lady and the Tramp," "Now You See Him, Now You Don't" and "The Apple Dumpling Gang." Back then, I saw Disney's musical anthology experiment "Fantasia" (1940) on a rerelease, but aside from Mickey Mouse in "The Sorcerer's Apprentice" and the scariness of "Night on Bald Mountain," I was confused and bored. I wasn't sophisticated enough to appreciate experimental moody animation combined with classical music.
Ironically, when I began reviewing films in 1987, animated anthologies were one of my favorite genres, so I should have been first in line to see "Fantasia 2000" (1999). Walt Disney had always intended "Fantasia" to evolve, to be rereleased with new sequences added, but its initial release was not a success, and it took decades to revive his passion project. Hosted by various celebrities and musicians, and anchored once more with "The Sorcerer's Apprentice," a new generation of animators were allowed to make mood pieces and try new techniques that weren't yoked to narrative. My favorite segment was Eric Goldberg's Warner Brothers-style salute to big-city life, scored by Gershwin's "Rhapsody in Blue" and rendered in the style of caricaturist Al Hirschfeld. It's so visually dense that you'll want to watch it again and count "Ninas."
                                                     ***
It's bizarre that a low-budget weirdo title like "Leprechaun" would spawn an eight-film series. I saw the original "Leprechaun" and figured that was all I needed, so it wasn't until I watched the next five movies that I realized that Brian Trenchard-Smith's "Leprechaun 3: In Vegas" (1995) is actually the best film of the bunch. The li'l evil guy is all about keeping his gold, and the producers realized that the films worked best when he was plopped down in a place that played to his strengths.
Since Las Vegas is all about greed, Trenchard-Smith was able to use his gift for humor to fashion a kind of "Twilight Zone" meets "Tales From The Crypt" story of desperate characters who usually get hoisted by their own petards. (An aging casino worker who wishes she could afford plastic surgery doesn't exactly get what she wanted, in a literally explosive moment; call it Botox from hell.) Apart from Warwick Davis' wickedly funny work in the title role, the "Leprechaun" series has no continuity, which can be very freeing creatively. It's impressive how polished Trenchard-Smith's work is on a very low budget. Connoisseurs of stolen shots, here is your movie.
***
Clint Eastwood began directing his own films at the beginning of the '70s with the thriller "Play Misty For Me." "High Plains Drifter" (1973)is Eastwood's first great Western, the one that begins to hint at the depth and style he would bring to later oaters "The Outlaw Josey Wales" (1976), "Pale Rider" (1985) and his Oscar-winning "Unforgiven" (1992). Inspired by the grisly 1964 story of Kitty Genovese, who was murdered while 38 witnesses did nothing to help or call police, the film opens with Eastwood as a spectral figure riding out of the desert like a vision.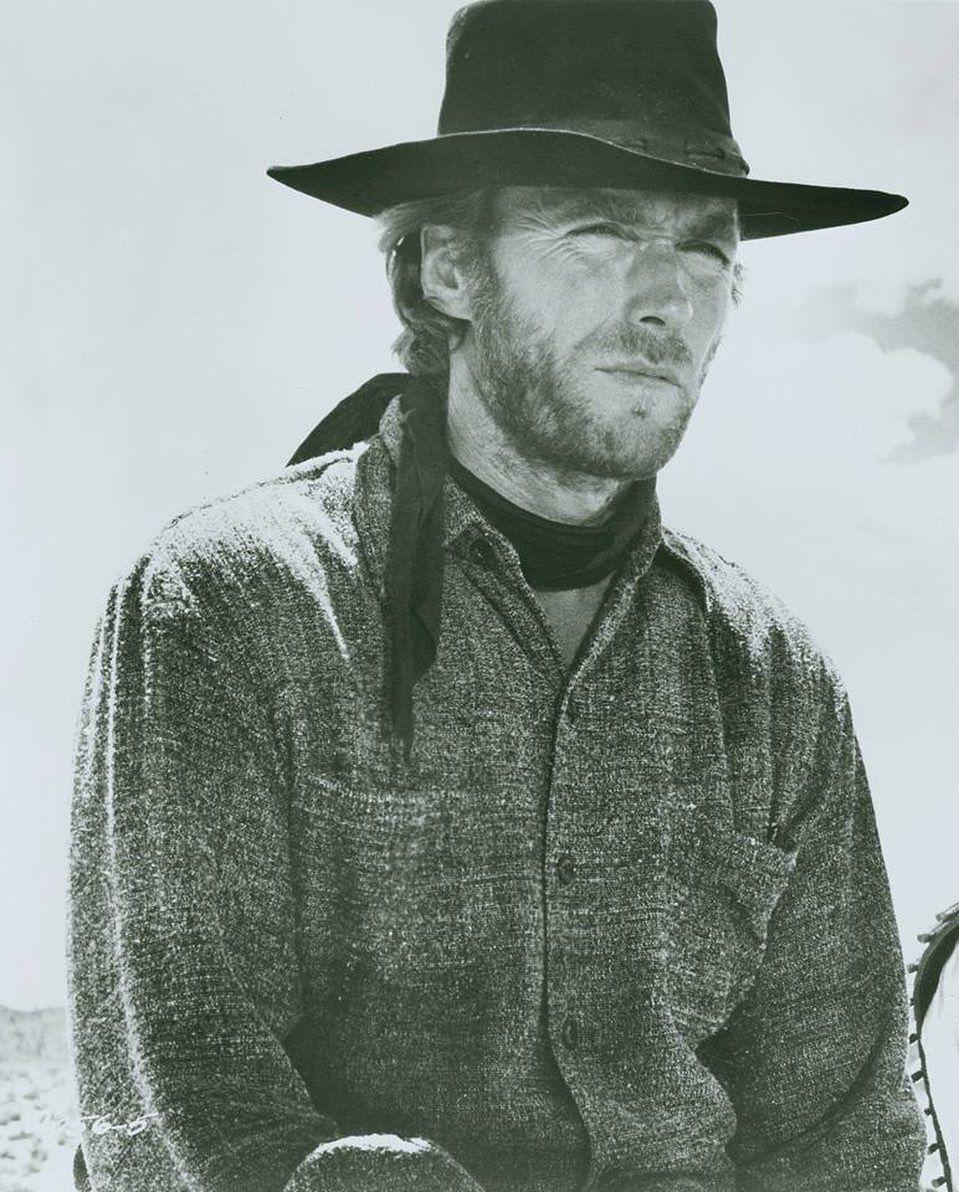 Eastwood's enigmatic antihero arrives in a town where the sheriff was murdered while the townsfolk stood by and did nothing. Within a day, Eastwood has the entire populace hoping that he'll protect them from the killers, but Eastwood takes perverse pleasure in playing people against each other and making them squirm with guilt. The dominant image is that of the town itself, every building painted scarlet red. Eastwood has a magnificent cast at his disposal here, including Verna Bloom ("National Lampoon's Animal House"), Mitchell Ryan ("Lethal Weapon"), Stefan Gierasch ("Carrie") and Billy Curtis ("The Wizard of Oz"), the only somewhat sympathetic person in town.