ITHACA, NY -- Currently playing at Cinemapolis, "Summer of Soul" is a powerful documentary that showcases the 1969 Harlem Cultural Festival as a celebration of Black history, culture and fashion.
As this extraordinary documentary begins, we hear a lamentation from an unidentified speaker, possibly an organizer, or one of the estimated 300,000 people who attended the half dozen concerts which comprised The Harlem Cultural Festival.
The events, which took place in the summer of 1969 at Mt. Morris Park, near the historic Apollo Theater, featured some of the era's most significant contemporary artists, including Blues Master, B.B. King, 19-year-old Stevie Wonder, Nina Simone, who channeled Langston Hughes with her defiant rendition of "Mr. Backlash Man," and The 5th Dimension, which transported its predominantly Black and brown audience to the Age of Aquarius. 
Be that as it may, the Harlem series was overshadowed by Woodstock and the film follow up to that megaevent, which took place about 100 miles north of NYC. Many people were instrumental in the support and development of the Harlem Festival, including Black performer and impresario Tony Lawrence and NYC's progressive Republican Mayor, John Lindsay, as well as Rev. Jesse Jackson.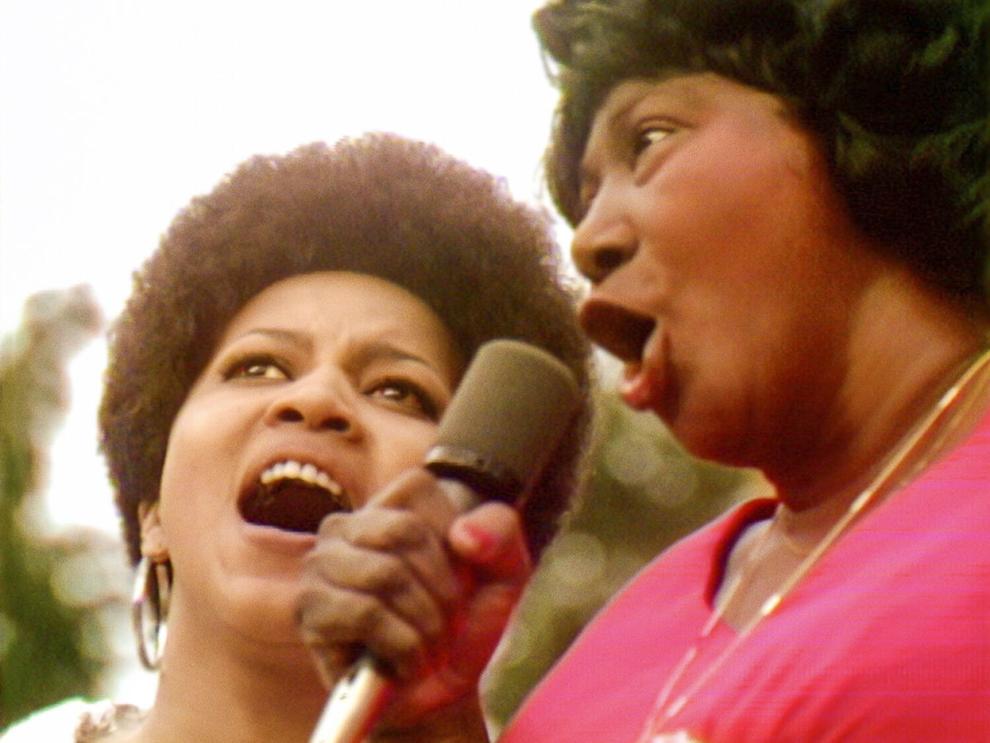 Also, it's worth noting that the confluence of artistic and spiritual performances was enhanced by the exceptional variations and collaborations among the amazing groups and individuals involved. We were carried away by the sounds of South African jazz legend Hugh Masekela. Also, one was transported by "Oh Happy Day," which was a #1 hit for four weeks in 1969, sung by the Edwin Hawkins Singers, a religious choir clad in green robes. Along with that, there was Cuban percussionist Mongo Santamaria and conga drum master Ray Barreto.
In addition to all the above, we see a coalescence of souls when the considerably younger Mavis Staples is asked by Gospel icon Mahalia Jackson to help her sing, "Take My Hand Precious Lord," Rev. Martin Luther King Jr.'s favorite hymn. Major praise to documentary director Ahmir "Questlove" Thompson for bringing our attention to this transcendent union of souls.
On a more earthly plain, we see how, despite some initial uncertainty, both New York Police Department officers and members of the Black Panther Party were able to provide security for the concert goers and performers. Based on some degree of experience, I can attest to the fact that providing a safe environment at a cultural event —large or small —can be a formidable task.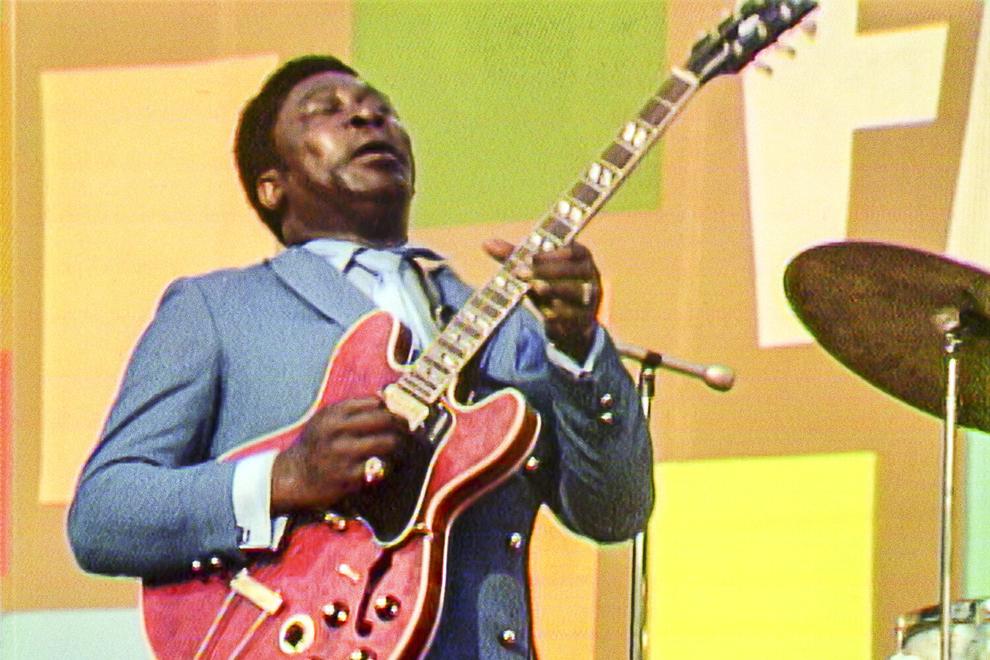 Let me segue by praising the incredible energy in Sly and the Family Stone's profession of love for "Everyday People," along with his closing number, in which he and his impressively diverse group let everyone know, "I Want to Take You Higher!" While both of these perspectives are genuine reflections of that era, in view of so much that has gone down since that time, the latter perspective calls for closer scrutiny than we gave it, back in the day.
Burak would like to thank Benjamin Bowser and Kenneth McClane for sharing their thoughts on the Harlem Cultural Festival. Both of them have had life-long relationships — personal as well as professional — with the community and cultures of Harlem, N.Y."