When COVID shut down movie theaters, I decided for myself that if I couldn't see as many new movies as I would under normal circumstances, by golly, I was going to see as many old "new" movies as I could. I have a lot of DVDs and Blu-Rays that I've never seen, and I began to haunt stores for DVD theme sets: four Meg Ryan rom-coms, four Randolph Scott Westerns. Every time I watched one, I'd post "Today's 'New to Me' feature" and an image of the poster on Facebook, and add it to the list: 160 films and counting.
I shivered my way through "The Exorcist." I saw 20 Abbott and Costello comedies and six Don Knotts pictures. I finished off film franchises: four "Dirty Harry" movies, three "Phantasm" movies. I'd never seen Arnold Schwarzenegger's "Conan the Barbarian" movies, so I watched 'em. I saw long-overdue classics like "Some Like It Hot" (1959), "The Big Sleep" (1946), "Rebecca" (1940), "Stagecoach" (1939) and "It Happened One Night" (1934). I saw films with bad reputations that were well-founded — "The Lonely Guy" (1984) might be Steve Martin's worst comedy.
Some movies didn't make it. My copy of Paul Bartel's "Cannonball" (1976) wouldn't stop glitching. I didn't get hooked into Alfred Hitchcock's "To Catch a Thief" (1955), but I'm sure I'll try again soon, which is more than I can say for Marcus Nispel's 2003 remake of "The Texas Chainsaw Massacre" with Jessica Biel. After 20 minutes of torture, I hit eject, wishing I could take a chainsaw to that disc.
Here are thoughts on four of the movies that really affected me.
***
I said this all started with Joan Davis, and here's why: When I was a kid, WPIX-11 played an Abbott and Costello movie every Sunday morning, but aside from "The Time of Their Lives," (1946) arguably their best film where they weren't a team, I only watched "Abbott and Costello Meet…" flicks. I decided to run the team's Universal Pictures box set this year and saw "Hold That Ghost" (1941) for the first time.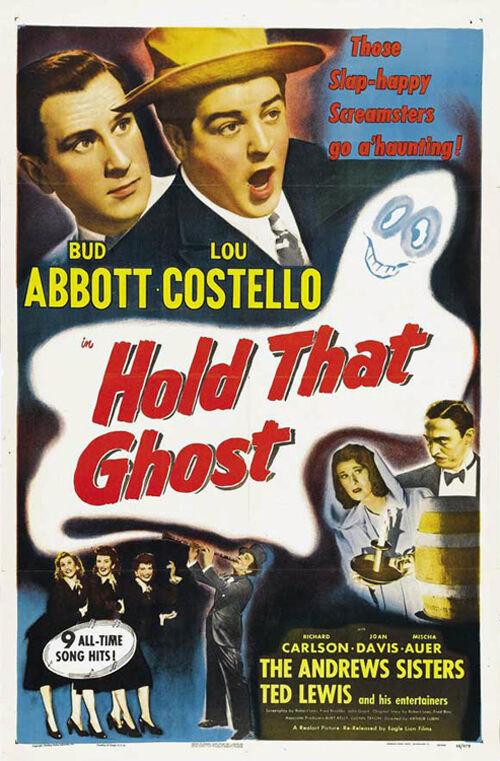 This was Bud and Lou's fourth picture, and the first of their popular scare-comedies (no one got scared like Lou Costello). Stuck with Bud and a few other characters in a haunted tavern, Lou is paired with Joan Davis. The boys were often linked early on with the Andrews Sisters — great singers but not really funny. From the moment Joan Davis trips and falls into frame, I could tell that this actress was a born comedienne and a great romantic foil for Lou. Her timing is terrific and she gives as good as she gets. Tasting some bad soup, she cracks, "Just like mother used to make. It stinks!"
At 33 minutes into the film, Bud Abbott turns on the phonograph, "The Blue Danube Waltz" starts playing, and Lou Costello and Joan Davis start dancing. Their dance is so crazy and kid-like, I was beside myself with laughter. I rewound the dance and watched it three times in hysterics. I love movies because there are always discoveries like that dance. I was describing it to a friend, and he asked if it was as inspired as that vintage SNL sketch with Steve Martin and Gilda Radner hoofing it all over Studio 8H to the tune of "Dancing in the Dark." It is, and you can draw a straight line from Lou and Joan's '40s clowning to Steve and Gilda's giddy '70s silliness.
Unfortunately, Costello was a very insecure performer, and when he heard the roars of laughter during crew screenings, he worried that Joan Davis was trying to steal the movie, and she never appeared in another Abbott and Costello movie again. Costello should have signed her up and never let her go. There's a rule at Second City: make the other person look great and you'll look fantastic. It's a lesson that Lou Costello should have learned.
***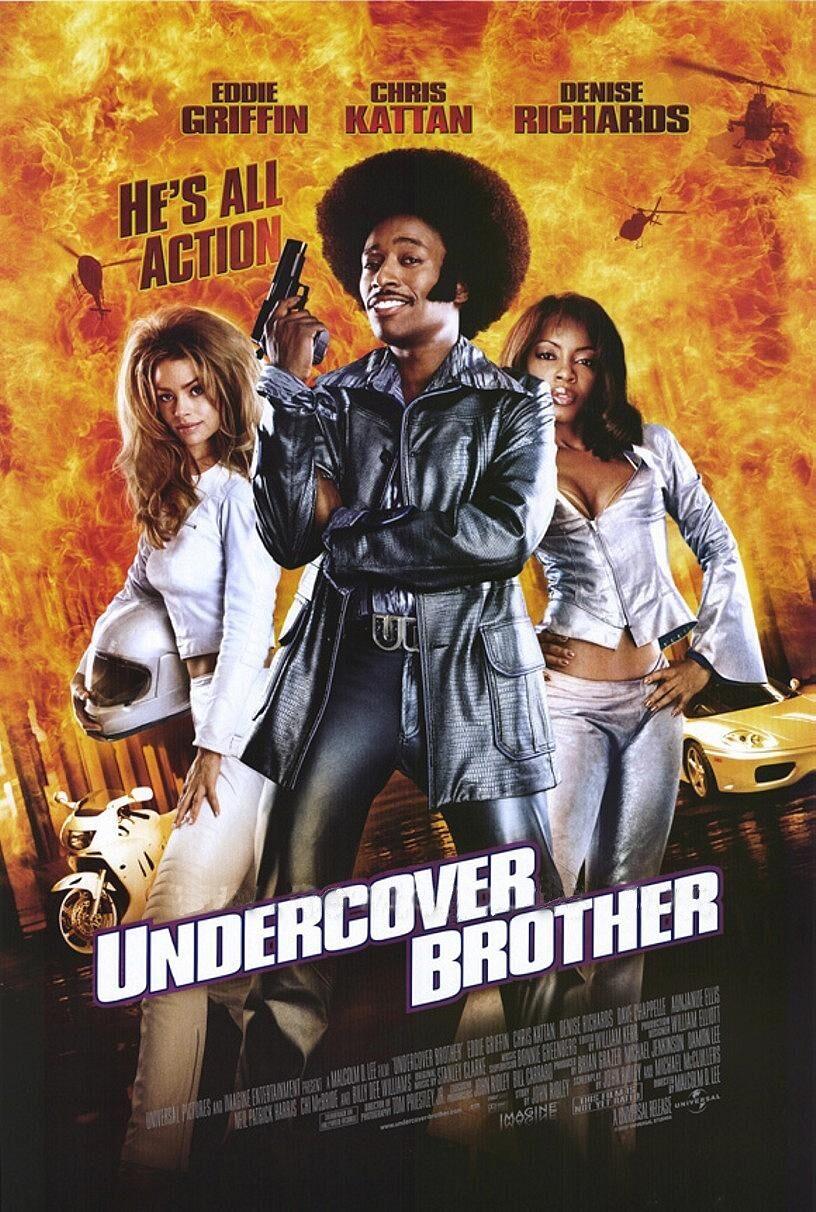 Jumping ahead a few decades while we're talking comedies, how did I miss Malcolm D. Lee's "Undercover Brother" (2002)? Based on internet characters created by John Ridley and Michael McCullers, here is a raucous, smart and prescient satire of James Bond, '70s blaxploitation movies and the specter of systemic racism. Eddie Griffin is terrific as the title character, a freelance agent drawn from '70s black movie icons like Shaft and Superfly, who joins a think tank called B.R.O.T.H.E.R.H.O.O.D. alongside agents named Conspiracy Brother (Dave Chapelle) and Sistuh Girl (Aunjanue Ellis). They're out to foil the efforts of "The Man'' and his secret organization that seeks to undermine the Black community.
"Undercover Brother" mines comedic territory that was established decades ago in movies like "Putney Swope" (1969) and "Blazing Saddles" (1974). These are not racist comedies, these are comedies about racism. Lee's rowdy comedy is also smart and revelatory in ways that still play 18 years later, and some of the ideas may have inspired "Chapelle's Show." It would make a great double bill with Scott Sander's dead-on blaxploitation parody "Black Dynamite" (2009).
***
Stephen Frears' 1990 adaptation of Jim Thompson's "The Grifters" really surprised me at the time; it was so merciless, so brutal. Sure, he'd done some dark stuff in "Dangerous Liaisons" (1988), but "The Grifters" was so startling in its menacing violence that I was taken aback: this from the man who made "My Beautiful Laundrette" (1985)? Then I saw Frears' "The Hit" (1984) this year, and began to connect some dots. Starring Terence Stamp and a very young Tim Roth eight years before "Reservoir Dogs" (1992) "The Hit" is Frears' own particular brand of pulp fiction.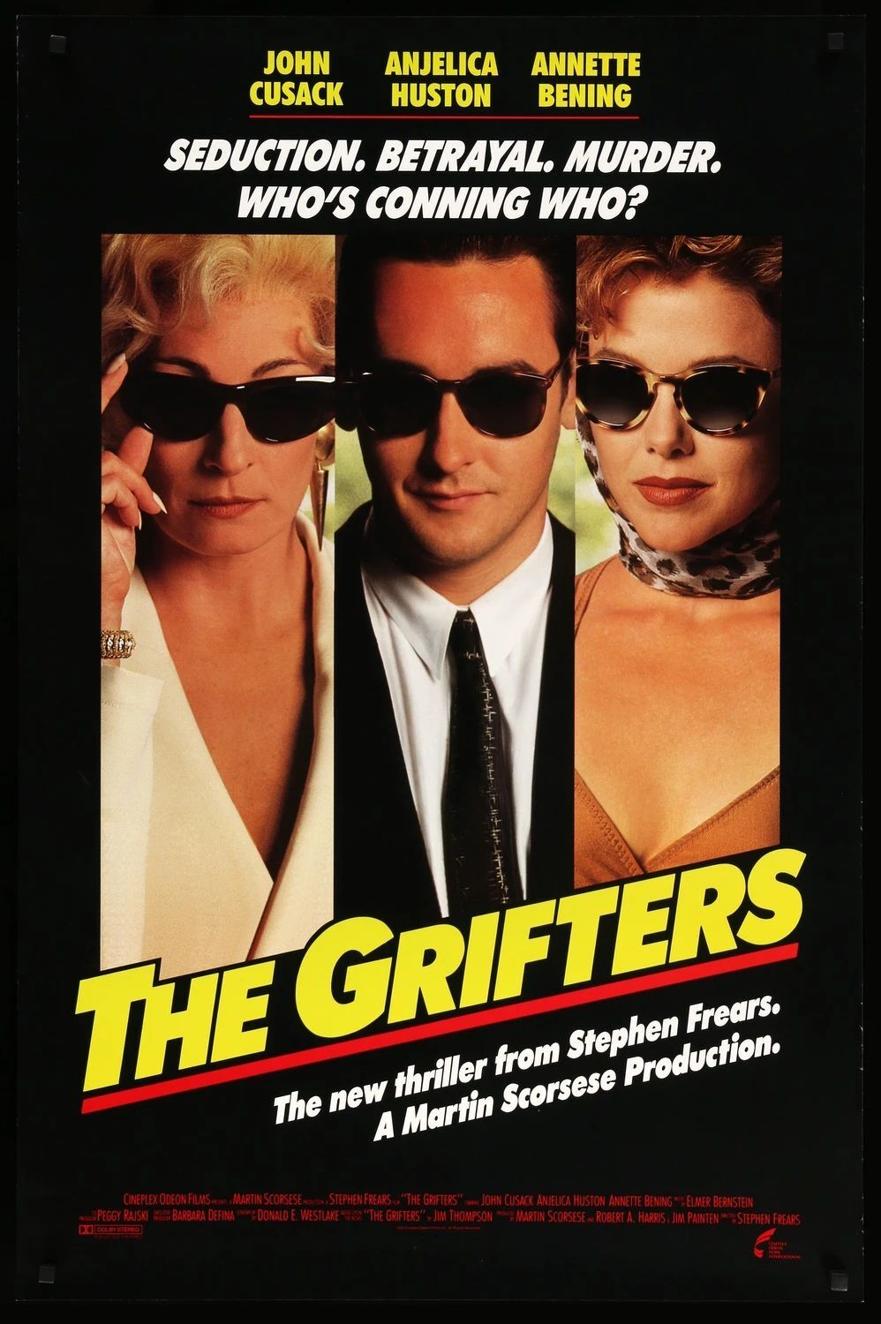 Stamp stars as a London gangster who turns in evidence against his compatriots and retires comfortably in Spain. He is kidnapped and delivered by a hit man and his sidekick, played by John Hurt and Roth. The film is a tense mix of city and desert, sweeping dolly shots, and raw documentary realism as the three men travel across the country.
Stamp plays against the usual pleading stereotypes; he's enjoying his predicament. Roth is the impetuous, amoral youth paired with the cadaverous Hurt, clad in a stylish cream-colored suit, a cigarette permanently pasted to the corner of his mouth. Hurt has rarely been scarier, and he may only speak 200 words in the entire film.
Roger Waters and Eric Clapton play the title music piece, and the lurking, lyrical guitar score is by Spanish flamenco guitarist Paco de Lucia. Weeks later, I am haunted by "The Hit."
***
Like any self-respecting geek, I'm a big fan of Roger Corman's movies, particularly the cheap black-and-white pictures he was grinding out in the 1950s and '60s. As director Joe Dante ("Gremlins" 1984)) has said, Corman made better cheap movies than anyone else: "A Bucket of Blood" (1959), "Little Shop of Horrors" (1960), "Not of This Earth" (1957) and "Attack of the Crab Monsters" (1957), to name just a few. But there were several Corman mini-classics I still hadn't seen, and there's a treasure trove of goodies available on YouTube. And since his movies usually run about 67 minutes, I had a great afternoon catching up.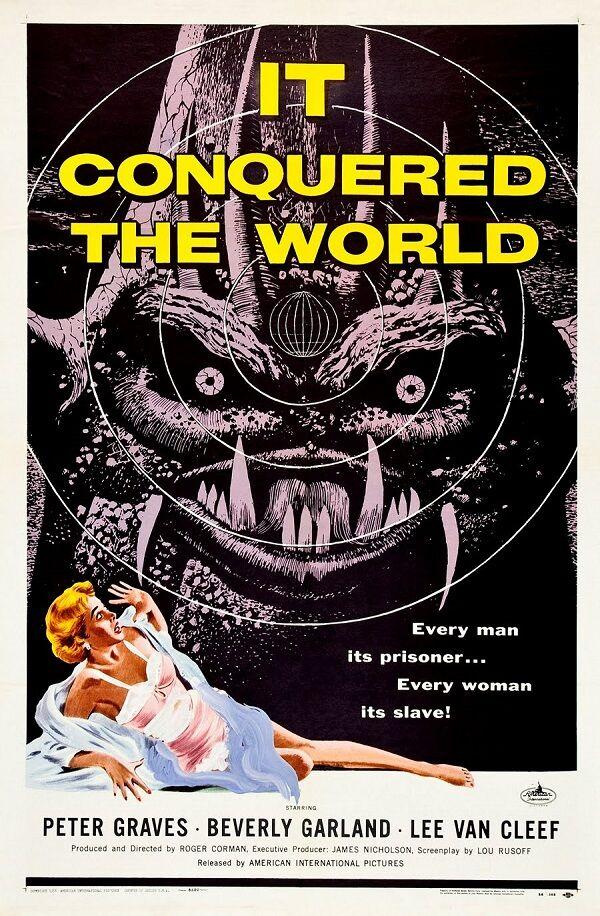 "It Conquered the World" (1956) is Roger Corman at his resourceful best. Featuring a space alien that looks like an angry traffic cone and a lot of Lee Van Cleef and Peter Graves speechifying at each other, this is Corman's poverty-row version of "Invasion of the Body Snatchers" (1956). Starring the always feisty Beverly Garland, this is one of those movies that wears its low-budget on its sleeve. Paul Blaisdell's monster FX are cheap, but they've gone on to be emblematic of the period. Also, Corman instructed Blaisdell to build the traffic cone creature squat and low to the ground. When Garland saw it, she sneered at it and said, "So you've come to take over the world," and kicked it over. Corman learned an important lesson: always make your monster bigger than your leading lady.