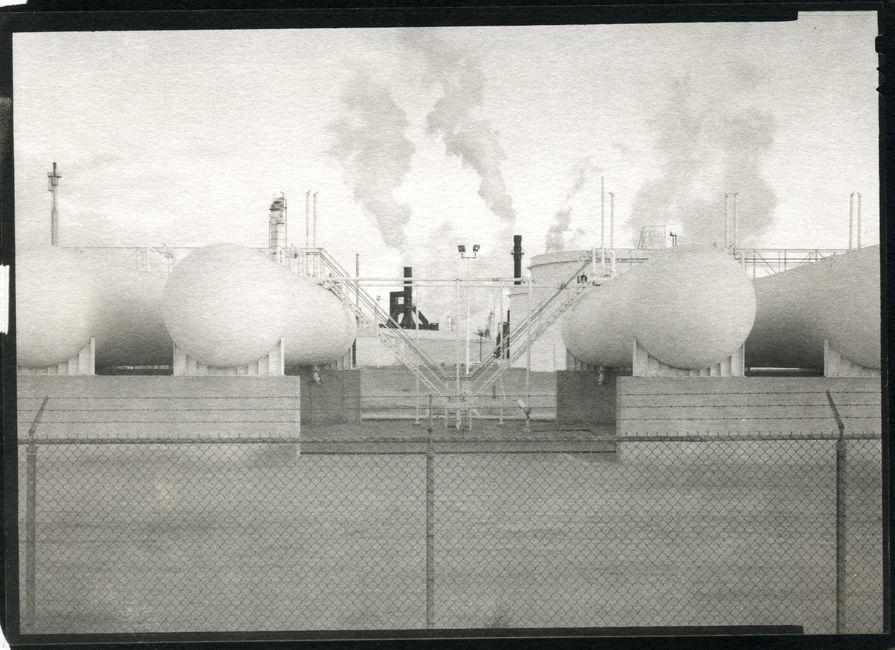 Alternative Processes in Photography, Oxford University Press, Brian Arnold 
Former Ithaca Times photographer, IC teacher and current Visiting Research Fellow with the Southeast Asia Program at Cornell University, Brian Arnold, has put together an impressive and vast book about alternative photographic methods. Published through Oxford University Press, Alternative Processes in Photography, is a superbly written, amazingly educational and super tactile take on varying photograph techniques, alternative history and creative possibilities. There's a unique spirit to the book, blending purpose with creation, and laying out a systematic blueprint for those interested in new modes. There's also a deep respect for the overall biography of alternative methods and the history of photography, and a presentation that is encouraging to experience. The Ithaca Times caught up with Arnold recently. The Denver native has some great stuff to share. Here's the skinny. 
Ithaca Times: How long did it take to complete the book, and when did you get a sense that you wanted to write something like this?  
Brian Arnold: To be honest, I never thought about writing this book on my own. Oxford University Press contacted me in the spring of 2013 - it was really their idea, and they believed I was the right person to do it. After some discussions with my editor, I wrote a few sample chapters that he sent out for peer review. Apparently those reviews were very good, so he offered me the contract for the book that fall. For the most part, I wrote the book between the spring of 2014 and the fall of 2016.
IT:  Was part of writing the book about your desire to reach out to the contemporary photographers of the digital and technological world: you have a lot of photographers out there who've probably never even used a darkroom?
BA: While I totally love digital imagining, I also hate how quickly we've all embraced it and discarded so much of what came before. I think most people - even photographers - have no idea how diverse photographic printmaking really is. I have always felt that to discard all these photographic processes that came before the tools we have now is negligent, and will ultimately minimize the possibilities of the medium. In teaching and writing about these processes, I hope to keep these traditions alive, to bring them into conversation with digital technologies, and help students and working photographers understand and use the diverse range of photographic possibilities.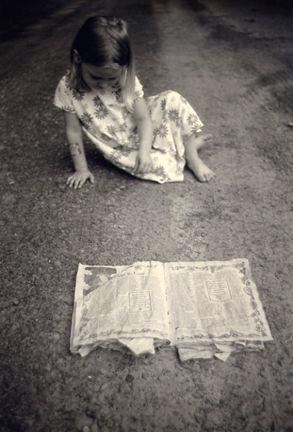 IT: Photography is both an art and a science: would you say it's vital that people interested in photography invest equal time in both subjects?
BA: I think this depends on what you mean by photographer. Realistically, we are all photographers now. Dutch designer and artist, Erik Kessels has created several great projects looking at the incredible mass of photographs produced each day: (www.kesselskramer.com/exhibitions/24-hrs-of-photos). In thinking of consumer snapshot photography and the bulk of the commercial world, I really don't think there is any need for the darkroom today. For students and artists, however, to call themselves photographers suggests to me a greater degree of literacy than I expect from commercial or consumer fields. And photographic literacy to me means understanding all of the cameras and tools and resources that create the incredible complex and diverse field of photography today. I tell all my photography students that at some point they need to confront the darkroom. Even if they had, they will be better photographers for it. The darkroom is much less forgiving, so it will always develop their technique, and I think it also just gives a fuller appreciate for and understanding of the medium. I do think it is important to know the mechanics of things.  There is a lot about the science of photography I don't know much about (optics, for instance), but there are other scientific components I find really interesting (the chemistry of photography).  I think knowing these kinds of things - and wanting to know these kinds of things - makes the medium so much more interesting, to know the incredible phenomenon of photography.  And there is so much to know, it always make one an active learner - curiosity is really the heart of any creative practice.
IT: The chemicals involved in the photographic process can be daunting: there's no way around them though, is there?
BA: The chemistry can be very daunting and complex, and yet also very simple. It is possible to make photographic prints using only paper stained with berry juice and sunshine; a camera can be an old shoebox with a pinhole in it. I think the chemistry of all can be as simple or complex as you want it to be. One of the reasons I emphasize understanding the mechanics of it all, however, is to stress responsibility. Most photographic chemicals, when handled correctly, are relatively safe; understanding is key.
IT: DIY is an integral aspect to the book: do you think there's a philosophy behind the photographic process, and is it connected in the broader sense of education and learning?
BA: I believe there is meaning in process.  How we make things is part of how we build idea and our relationship with our own ideas.  It's not necessarily that I think DIY is the best way to go, but I also feel students and young artists should be exposed to as many ways of visual thinking as possible, and processes and materials are apart of how visual thinking is developed.
IT: When you created your first print, what was the feeling like, and were you obsessed at that moment?
BA: That's a hard question to answer because it was so long ago that I made my first print. I can say, however, that I know in my teens that I was an artist, but it took me a bit of time and experimentation to figure out what form that would take. When I made my first photographs and my first prints, I think knew immediately that I found the right material for me. I can also say that learning photographic processes has always been pretty easy for me(with just some brief classroom introductions, I consider myself to be self-taught); right away the process just felt natural.
IT: What was the editing process for the book like, and did it change shape and form considerably throughout the construction?
BA: I was expecting the editing process to be a bit more grueling than it was. After our first meetings and signing a contract with my editor, he gave me a great deal of freedom.  Once I'd finished a chapter or two, I applied the same basic structure to each of them.  Finding the right pictures took a bit of research, but mostly I feel that once I got into the project took on a momentum of its own. In finding pictures, I also had the great pleasure of meeting some great photographers, many of whom influenced my own interests in the medium.
IT: What's new on the horizon for you, and are there any new books around the corner, any new exhibits?
BA: Thus far, 2017 has been a big year for me. I started the year with a month long residency at the MacDowell Colony in New Hampshire, and came back to release two books simultaneously (this book with OUP, and then a book I wrote about contemporary Javanese photography), but of which I put together at the same time. And then I launched the exhibition Identity Crisis at the museum. The past four of five years, I've been doing a photographic project about Denver, CO, my hometown. I am in the process of putting together a working draft of that for my next book, and hope to see that out soon too. In conjunction with that book, I am working to arrange some exhibitions out in Colorado. • 
You can get a copy of Alternative Processes in Photography at Amazon, Oxford University Press, and most major book dealers