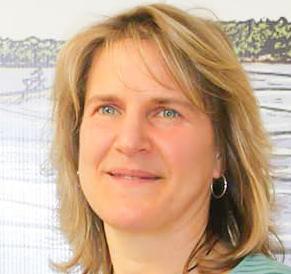 Remedy is a contextual word. 
In medicine it is a relief or cure. In law, a remedy is the means to recover a right, prevent a wrong, or to obtain redress for a wrong already committed. Our environment is under such assault that it needs remedies of all sorts, from protections created both in the legal world and the metaphysical.
Maya Van Rossum makes an unassailable, impassioned case in her book, The Green Amendment, that the ecological challenges we currently face require immediate remedies in the courts. She points out that for a remedy to occur, the courts must first recognize a legitimate claim to challenge threats to the environment. And, to have a claim, there must be laws in place that apply to acceptable action.
A chilling observation in her book is that existing laws do not ban polluting or poisoning our environment. It is not illegal in America to pollute, she writes; industry simply needs the right permits to do so.
"It is not a matter of if they destroy the environment or poison us," Van Rossum said in a recent interview. "It is simply a question of when and where and for how long."
The permits they receive are sanctioned by law and, once they have those permits in place, there is little that affected communities can do to stop them. In fact, to add terrible injury to injury, attempts at saving their environment by affected peoples is very often considered criminal and prosecutable. Each chapter in her book has examples of legally sanctioned and protected ecological havoc.
Van Rossum makes case after case of senseless destruction and suffering due to the financial interests of corporate entities that are disconnected from the communities they destroy. She presents the need for amendments to our state constitutions to protect our rights to a healthy environment, arguing that we as a society need to create a framework to make legitimate legal claims around environmental protection based on constitutionally guaranteed rights, so that polluting is no longer a matter of checking off the right boxes. This way, industry will be forced to argue the merits of taking from the people their legal right to a healthy environment.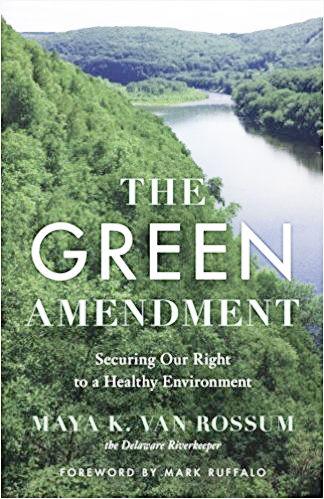 Maya Van Rossum is an ecological warrior, with years of experience as a practicing attorney, veteran environmentalist and director of the Delaware Riverkeeper Network. The inspiration behind her book comes from a story familiar to the Southern Tier community, as it is one which pitted small communities against the forces of big fracking. In February 2012, Pennsylvania Governor Tom Corbett, with the backing of the State Legislature there, signed Act 13 into law, requiring every Pennsylvania municipality and zoning district to permit access to the drilling and fracking industry. If this were not bad enough, the law also included a medical gag rule prohibiting doctors from publicly sharing any information about the health consequences drilling chemicals or emissions had on their patients. Already keenly familiar with the environmental devastation brought on in Pennsylvania by the shale gas industry, the Delaware Riverkeeper Network, with Van Rossum at the helm, signed on with several small communities as a co petitioner in the landmark Robinson Township v. Commonwealth of Pennsylvania case, railing against the move.
The core of their argument was Pennsylvania's own Environmental Rights Act of 1971. Article 1, section 27 of the state's constitution provides that, "The people have a right to clean air, pure water, and to the preservation of the natural, scenic, historic, and aesthetic values of the environment. Pennsylvania's public natural resources are the common property of all the people, including generations yet to come. As trustees of these resources, the Commonwealth shall conserve and maintain them for the benefit of all people." 
In December of 2013, the Pennsylvania Supreme Court upheld this provision and in the words of Van Rossum, "We faced down a powerful, well-financed industry group with a stranglehold over the legislators and regulators and we triumphed. Because we had the state constitution on our side."
In her book, she wants to present pathways for others to fight back in similar fashion, hoping her work is used as a tool to help get the movement energized and inspired. To further this effort, there is a Teacher Guide in the works which will be available for free to educators.
Van Rossum will be coming to Buffalo Street Books on April 7th at noon to present her story with a Q & A session and sign copies of the book. And for a little local cred, Maya's daughter Annika, who seems to be following in her activist footsteps, is currently a junior at Ithaca College. •