Allan Robbins is just a normal guy who wrote a book. He's older than most people who do it. He did it differently. But in the end, that's his point: he went over his life, and had some stories to tell. Anybody could do it, but he actually did. 
Robbins wrote An Ordinary Man: A Memoir over a two year period, starting when he was 95 years old, finishing months ago. One theme that continually appears while talking to Robbins is his strong belief that anyone can do what he did with this book. Reliving his life as a series of small, episodic stories was entertaining for him, even the low points in his life, and he feels it's an experience that could be universalized. 
"The title of the book is how I feel about myself, nothing special," he said with a smile. "I didn't really think it would be worthwhile [...] Basically, I enjoyed doing it, because overall I've had a very good life."
He's right, in a good way. His son, Peter, had suggested he write the book over 20 years ago, and though he started to at that time, the deaths of his wife and eldest daughter Helen stalled his progress until two years ago. Robbins has lived in central New York for nearly 25 years, making a home for himself in Enfield with Peter. He mowed the lawn and tended to things around the house even up until last year, he notes proudly. 
The book itself is quite unlike anything I've ever read. Even in his age, Robbins is a natural story-teller who doesn't appear to struggle with details even with decades-old tales, with an uncanny ability of delivering an unexpected punchline. Robbins is open and honest, and writes in a stream-of-consciousness way that, somehow, makes far more sense when one knows the book was transcribed from two years of his hand-written manuscripts. It moves quickly, using small, punchy stories, often not more than a few sentences, to tell the story of Robbins life growing up in New York City, of serving in the armed forces, 
The book's honesty is bracing, in ways that alternatively make the reader uncomfortable and giggle. Early on, Robbins reveals he was sexually abused by a male babysitter from his neighborhood, followed immediately by a deadpan joke about his father sending him away to summer camp to relieve a stress-induced ulcer. In another, he tells the tale of his short-handed high school football team's magical Cinderella run to the New York City title, only to jump subsequently to the Great Depression's devastating impact on his family. Both of these instances are within the first 19 pages. 
The book doesn't necessarily focus on any one portion of Robbins' life, though the bulk of the pages are dedicated to his time in the army and afterwards, as he adjusted to married life with his wife Marci, a firecracker who worked at the executive level at Nikon, picking up the moniker the "Fairy Godmother of Nikon" in the process.
Fresh off a heartbreak, Robbins had sought refuge in an odd place: the military. In June 1942, Robbins enlisted ahead of his draft order and, from what it sounds like, defied the evaluating doctor's suggestion that he not join due to his being a "borderline case." Despite the doctor giving him the chance at a legitimate excuse to avoid service, Robbins joined anyway. 
Perhaps the highlight of this section of the book is an anecdote about Robbins time in a very secretive training regiment, during which one of his fellow soldiers took an off-day trip into a bookstore in town. During said trip, he stumbled across a two-year old copy of Popular Mechanics which discussed the very technology the military was trying so desperately to shield from the public and the nation's enemies. The soldier, after reporting it to his superiors, was told to shut up. 
He still lost several friends in the war though, including those who appear in the book during what seems to be Robbins' happiest eras, a span of time he calls "the most wonderful five years of my life." Robbins struggled socially in high school, smaller, smarter and far younger than the other kids in his class after skipping several grades. But he finally found a place to fit in with a group of poor teenage boys, who were also Jewish, making up the Carlton Club at the 92nd Street Y in Manhattan.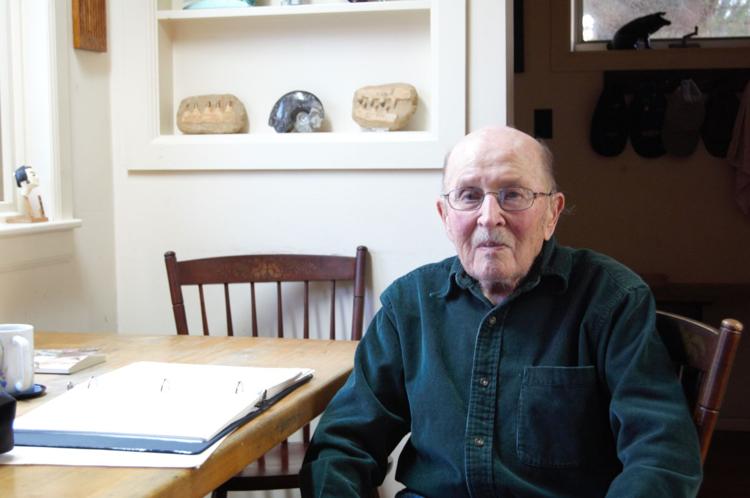 The rest of the book deals mostly with stories from a professional life as a jeweler after his discharge from the army (which includes a damn entertaining and complicated mini-robbery mystery), living and loving with Marci up until her surprising death and raising his three children. Peter, a writer and researcher of UFOs, Helen, who has passed away but was an award winning songwriter, and Anne, a nurse practitioner who helps run the Elizabeth Anne Clune Montessori School of Ithaca. 
Robbins remembers these stories with an incredible amount of detail, sometimes down to certain times of day or the weather when a specific event occurred. The details not only drive the stories, painting an intricate picture of nearly every scene, but they fuel every emotion the book contains especially since as covered above, the actual content of the stories themselves isn't exactly mesmerizingly profound. But how can you not feel sorry for a guy getting dumped, or happy for him on his wedding day, when you feel like you're in the room alongside him for every twist and turn?
Follow Matt Butler on Twitter @AllegedButler