Short-term writer-in-residence for Ithaca City of Asylum Raad Rahman will lead lectures and public readings through May 9. She will present a seminar at Cornell's South Asia Program on Monday, April 23 at 12:15 p.m. in G08 Uris Hall. During her residency she will work on a novel. 
Raad Rahman returned to her home country, Bangladesh, in 2012 after living abroad for several years. Coming home she felt disconnected from her childhood friends, having lived a different life and experiencing different cultures. A friend of hers from the U.S. told her to meet with a man named Xulhaz Mannan, to get her reacquainted with the country and to be welcomed warmly with extravagant parties. Rahman and Mannan became close friends over the years, attending parties together, chatting over tea and — as writers — sharing story ideas.
Mannan sought to create his own magazine in Bangladesh, reaching each facet of the community he belonged to. He called the magazine Roopbaan and co-founded it with his friend. Rahman pitched a few English-language story ideas to him — which he turned down for being "too opaque" for the community — but she still continued to support the magazine and Mannan's passion for writing.
On April 25, 2016, Mannan and his friend Mahbub Rabbi Tonoy were murdered at Mannan's house, in front of his mother. Roopbaan was an LGBT magazine, and Mannan was a member of the LGBT community. In Bangladesh, where homosexulaity is prohibited by law, Mannan became a target.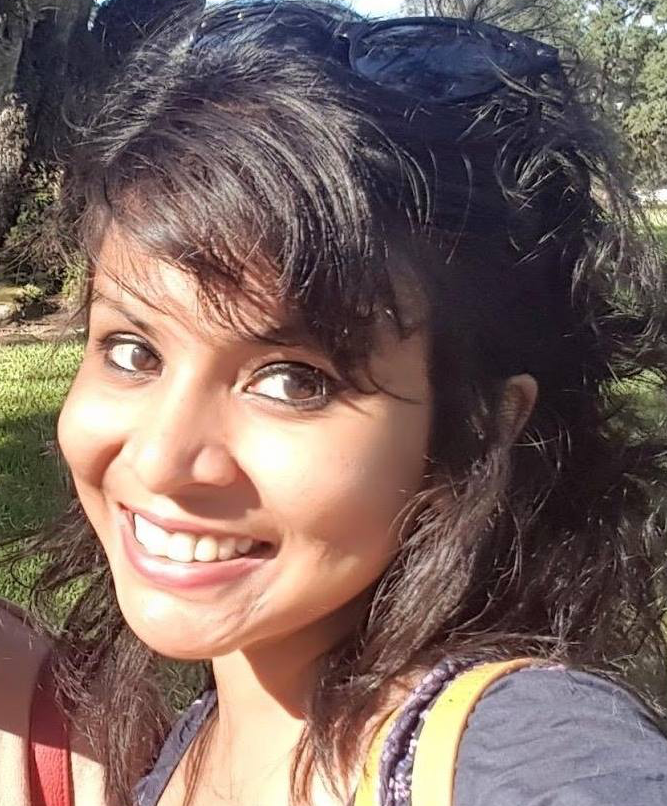 Six jihadists in tailor-made courier-service outfits pretended to deliver a package to Mannan; Tonoy — a theater artist and LGBT activist — was visiting his house at the time and was killed by association. The two men were hacked down by the jihadists for being loud voices in the LGBT community. The Bangladeshi government claims the murder stemmed from a homegrown extremist group, while al Qaeda, ISIS and other extremist groups also claimed responsibility.
With nearly two years since the murder, only one arrest has been made. The arrestee claims to be innocent.
Rahman was living not living in Bangladesh during the murder. She knew Mannan received several death threats after the first publication of Roopbaan, but at the time, she didn't think anything would come of them. Then she got the news.
Rahman began to write. She published an article in The Guardian about Mannan and Tonoy, telling their stories and raising awareness for the LGBT community in Bangladesh. Rahman worked for several human rights organizations globally, becoming an expert in the tribulations of marginalized communities. She continued to write about the murder of her friend, sharing the story with publications like The New York Times and VICE.
Seemingly overnight, Rahman became an LGBT advocate for the people of Bangladesh. 
"I want to make sure that when the community is doing something important or just trying to stay afloat, I do have a voice that they can use or a resource to get their messages across," Rahman said. "They're some of my close friends, some of these boys. Then thinking back about people and security concerns and how to write when there's such a huge clap down on free expression — it's been a journey in terms of working it out as it's going along."
Her stories gained traction. Like Mannan, she also received death threats and subsequently hid her byline behind a pseudonym. Her pieces were shared internationally, eventually reaching the eyes of Azaduzzaman Khan Kamal, the Home Minister for Bangladesh. A fierce proponent of Article 377 — the article criminalizing homosexuality, a law leftover from British
colonization in the 20th century — he indirectly targeted her in a press conference. 
Following the murders of Mannan and Tonoy, Kamal held a press conference in Dhaka after meeting with U.S. Ambassador and Under Secretary of State. Both representatives were visiting Bangladesh to discuss security concerns in the wake of the murders. Kamal went on the record, speaking about illegal movements and criminal activity. At this point, Rahman was the only Bangladeshi to have worked with international media to cover the murders — and her stories became instrumental in policy discussion.
Disappointed and frightened by how the Bangladeshi government treated Mannan's case, herself and the rest of the LGBT community, Rahman does not plan on living in her home country. 
Rahman said she will continue to be an advocate for the LGBT community. While she never envisioned her personal life mixing so closely with her professional work as a writer and advocate, Rahman said she will step up for the community — even through the violence and threats.
"I never saw myself as an advocate for the community. Circumstance made me realize that the space for advocacy is so small and there is so much shrinkage in the scope that people have to step up," Rahman said. "For me, I made the decision to step up primarily because one of my best friends was murdered. He was being vilified by the press in the wake of his murder for being gay, and I just couldn't stand that." •