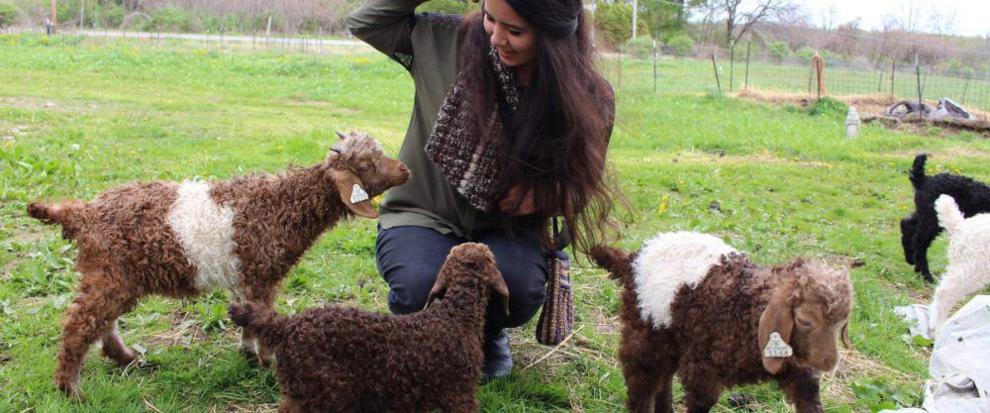 A small nook just off The Commons, Sew Green has brought used and sustainable sewing materials to designers and artisans for 10 years. Piles of buttons, scraps of fabric and knitting tools outline the inside and outside of the store, greeting new and veteran artists into the realm of do-it-yourself fashion.
And that realm grew just a bit wider this December with the LocalFiber Pop-up Shop. In Sew Green's usual classroom space, eight different farms display their fibers from Merino wool to alpaca and Icelandic. Cleared out by the team at Sew Green, the once-cluttered space full of boxes and scrap material is now filled with tables of raw fiber and yarn — all made and dyed locally and sustainably.
The LocalFiber Pop-up Shop opened Dec. 1 as part of First Friday Gallery Night, and the shop has held several lectures and yarn workshops featuring Cornell doctoral candidates and local artisans. Each of the events focuses on sustainable crafting and how people in the community can get more involved with local, DIY art. The shop will be open until Dec. 23.
The pop-up joins the local fiber movement, an effort by artisans to source their garments from local farms in order to shrink their carbon footprints. Dana Havas, one of the co-founders of LocalFiber, created the pop-up to help farmers and designers work together for sustainable and local fashion.
"The goal of LocalFiber is to help the farmers in solving the infrastructure issues that they face when producing yarn or end fiber products," she said. "Those infrastructure problems are many fold … the shipping of the fibers, the processing time of fibers — every part of the chain is broken." 
The local fiber movement unofficially began in 2010 in the San Francisco Bay Area by artisan Rebecca Burgess, the founder of Fiber Shed. Burgess challenged herself to create and wear a wardrobe sourced entirely from a region no larger than 150 miles from her headquarters. 
One of the challenges Burgess faced was a lack of manufacturing equipment, as most of it had been lost in her area over the past 20 years. With the rise of fast fashion — cheap garments that are produced quickly and often unethically in overseas sweatshops, typically sold at most big-box retailers — sourcing clothes locally and sustainably has become a significant challenge. The demand for local textiles plummeted with the fast fashion revolution. With the current business model of fast fashion, the fashion industry is the second-most wasteful and ecologically unfriendly industry — second only to the oil industry.
But this revolution was beginning in California — the demand for fibers in a warm climate is low. In an area like Central New York, where the average low temperature during the winter is roughly 15 degrees Fahrenheit, the need for wool fibers is much greater than in California. 
And yet, many fiber processing mills in Central New York have recently shut down.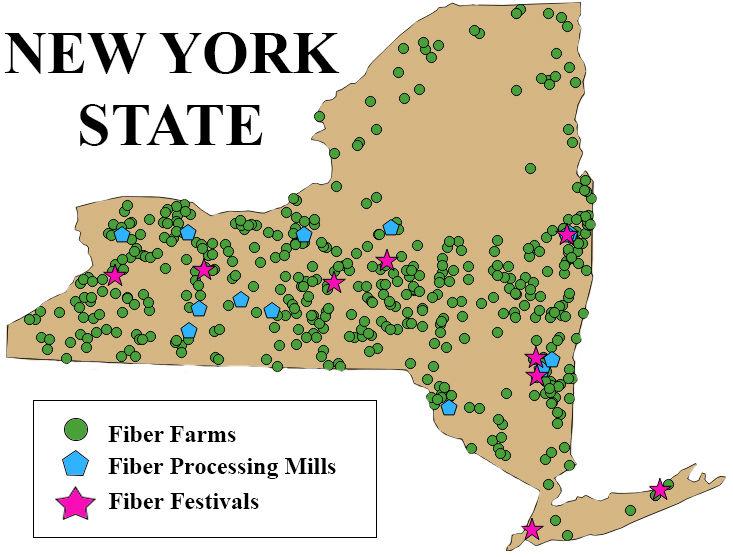 Dozens of fiber farms are scattered all throughout upstate New York, but only about 15 processing mills exist in the state. While there isn't a shortage of farmers to produce raw wool, there are increasingly fewer places for farmers to take their wool for processing. Many have resorted to traveling out of state to process.
A doctor of apparel design from Cornell University, Dr. Helen Trejo has been studying and researching sustainable fashion since she began her undergraduate career in 2011. Through her research in the Central New York fiber industry, she found many farmers and artisans are developing business models rooted in sustainability — directly combatting fast fashion and its wasteful nature.
"A lot of designers are developing their businesses with an effort to be sustainable. I think that's interesting with the entrepreneurship behind it," Trejo said. " … The farmers had to look for different mills to use to make products available to their customers, and some of them have gone out of state, just because it's more practical. The mills out of state are able to get the product to them more quickly, and the price is competitive." 
Going out of state meant breaking the local farm connection. The wool sent out to mills had to travel hundreds of miles, meaning the transportation of the fibers would contribute to excessive carbon emissions. What began as a local effort then became tainted by the need to process the sustainably grown fibers.
Mary Jeanne Packer, owner of Battenkill Fibers in Greenwich, has seen a significant growth in clientele since she opened her mill about five years ago. Even in the past two years, she said, the demand of her mill has increased. Battenkill has now become one of the biggest mills in upstate New York, catering to many farmers, even in the Finger Lakes area.
Packer began her business when she became aware of the disproportional ratio of farms to mills in New York.
"I noticed there was this gap between the customers who wanted stuff and farmers who needed a market," she said. "And I had a chance to visit sheep farms and alpaca farms and noticed there were these farmers who wanted to sell their products to consumers but didn't really have any way of getting their fiber processed — or at least not done locally. They were sending their wool to Maine or Michigan, and even then those mills couldn't always guarantee those farmers would get their own fiber back."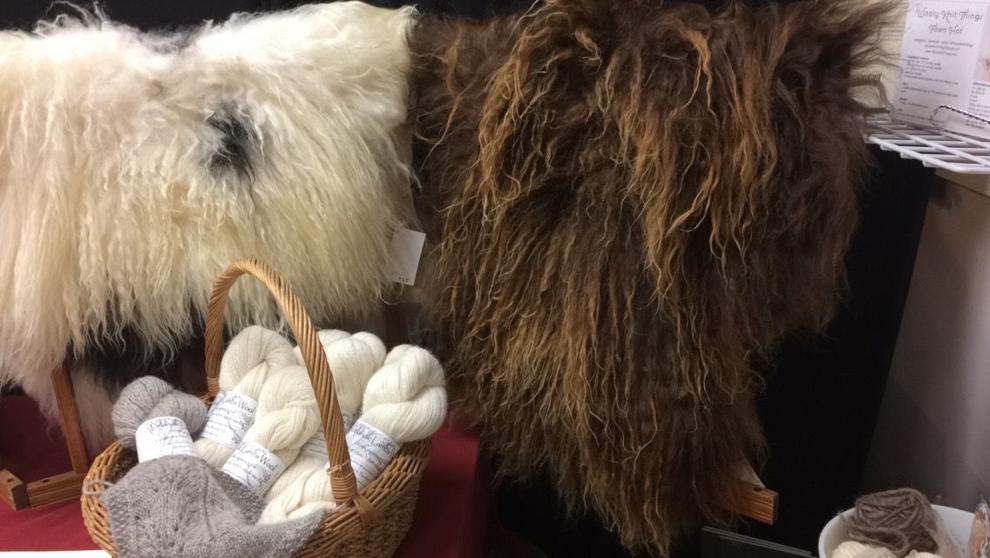 With long-distance transportation a part of the equation, the chances farmers won't get back their original fibers is highly likely. Farmers can raise their livestock to produce wool, but once that wool travels to an out-of-state mill, it becomes nearly impossible to tell if the fiber returned to them is even theirs.
Havas said this problem is more prominent in New York, compared to other parts of the country where mills and farms stretch across miles. Much of the problem revolves around the types of sheep bred in the area.
"It seems to be a bigger issue in the Northeast because they're all small flock and because of the variety of breeds," Havas said. "If you're in the Midwest or range areas and everyone's raising turkey or Merino sheep, that can all be pooled and sent off to Patagonia or China, but not many people or industries want Wensleydale or Icelandic."
Trejo noted a similar trend in her research.
"There are longstanding businesses like Pendleton that have historically sourced fibers from U.S. farms, and they're still doing that," she said. "In the East Coast [primarily New York City] they're using wool from the West Coast. One of the challenges is the fiber farms here only have a specific amount of supply, so it's not necessarily for commercial production but for limited-edition production."
While some of the local fibers may not be suited for commercial use — Havas also said that many of the wools produced in the area are more associated with "luxury" fashion, notably Merino wool — the diversity in the fibers provides a great resource for local artisans. Be it for knitting, crocheting, needle felting or even pelts, the types of fibers in upstate New York contribute to the greater local fiber scene.
"Having the variety of mediums, it shows the different possibilities," Trejo said. "Someone who may not be familiar can come in [to the popup] and see the different examples and see what's possible."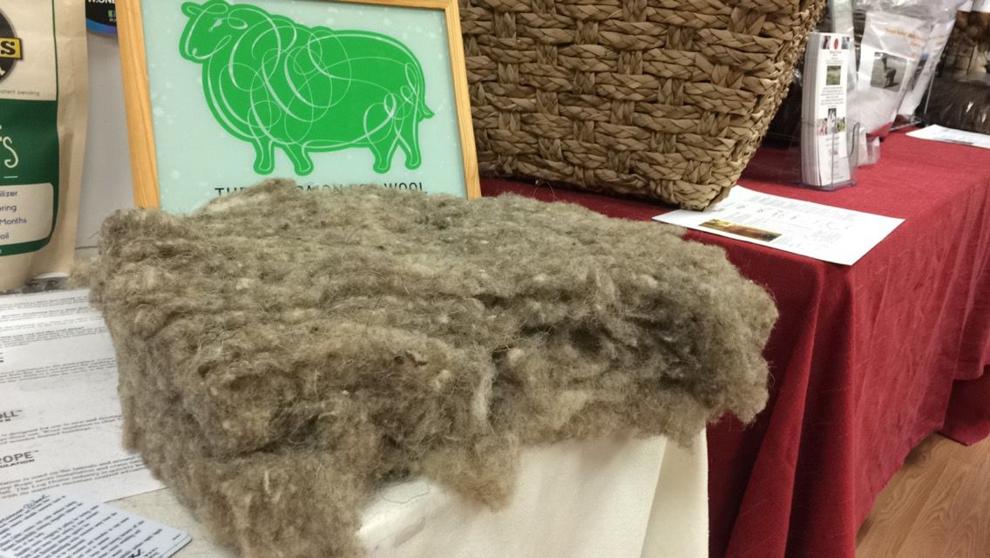 Despite the broken chain in the local fiber industry, the boom of the local fiber movement may see a larger, institutional change for the future. What begins as a monthly pop-up today can mean expansions for the future.
Havas said she plans to expand LocalFiber in years to come. The pop-up at Sew Green serves as a trial run for what could be done in the future, changing the way artisans in New York manufacture and create their works.
"With the advent of organizations [like Local Fiber] in New York … this is just amazing what's happening here," Packer said. "Each of these groups are every step on the supply chain from the farmer to the mill to the knitter to the weaving company to local yarn stores, knitwares, designers, commercial knitters — all the sudden, the local fiber movement has exploded in New York State." •
Featured at the LocalFiber Pop-up Shop are the following farms: Windsong Farms in Burdett, Laughing Goat Fiber Farm in Ithaca, Trinity Farm in Aurora, Shepherds Creek Alpaca's in Trumansburg, West Creek Family Farm in Newark Valley, Forget-Me-Not Farm in Candor, Ironwood Hill Farm and Orchard View Lincolns in Bergen.