When middle schooler Molly McGee moves to Brighton with her family, she faces everything — leaving her old friends behind, moving into a decrepit old house, finding a ghost in her bedroom — with intense optimism, joy and positivity. On the other hand, the ghost, named Scratch, has one mission — to bring misery to Brighton and all who inhabit it.
Former Ithacan and Cornell graduate Bob Roth is one of the two writers/creaters of Disney Channel's new show, "The Ghost and Molly McGee," which premieres Oct. 1. Roth said he and his writing partner, Bill Motz, had been carrying the idea for the show around for years before finally getting their chance with Disney.
"We don't quite remember where the initial idea actually came from," Roth said. "His recollection is I walked into our office one day and said 'I have a funny idea for a TV show!'"
The scene Roth described to Motz is seen in the first episode, where Scratch does his very best to scare Molly out of her new bedroom and home. He curses Molly and tells her he's going to be around her forever if she doesn't leave, but Molly, in her traditionally optimistic way, tells him that having a new best friend around forever sounds great to her.
"And that's all there was to it," Roth said. "We carried it around for a few years, pitched it here and there and got nibbles occasionally […] And then we finally got Disney interested in it and that's when we started digging into it."
As Roth and Motz started exploring storylines and discussing how the two characters, operating on polar opposite ends of the positivity spectrum, would react to different situations, they realized something about the characters felt familiar.
"We realized everything [Molly] would do is something [Motz] would do, and everything [Scratch] would do is something I would do," Roth laughed. "Bill is an extrovert, an optimist, happy-go-lucky. I'm an introvert and a pessimist and would be happy to be left alone. That Ithaca weather cloud is kind of over me all the time."
He said that realization opened things up, and said from there things just "exploded out."
"We knew the entire world," he said. "That's sort of how it came together over many years."
Roth moved to Ithaca when he was 3, grew up here and then attended Cornell University as an English major.
"I crammed in every creative writing course I could," he said. "I begged every professor asking if I could write a screenplay."
When he graduated from Cornell, he packed up his Toyota Tercel and headed to Los Angeles, where he's been ever since. He does return to Ithaca during the holidays to visit his in-laws, though he hasn't been able to come in the past couple years due to the pandemic.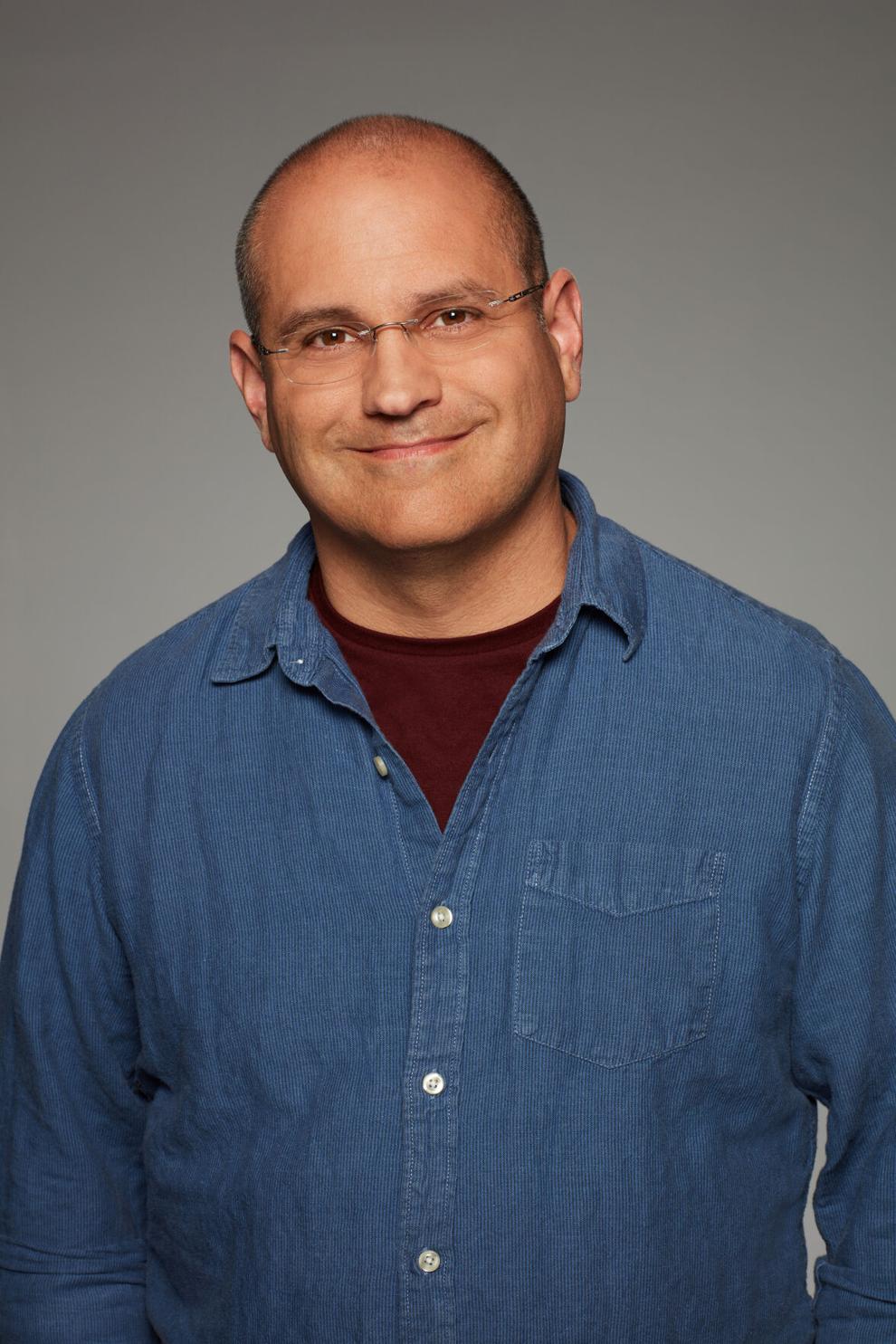 "I'm really missing Ithaca right now," he said. "Hopefully I'll be back for Christmas."
Roth is hardly a newcomer to the world of television, with writing credits for shows like "LEGO Star Wars: The Freemaker Adventures," "Phineas + Ferb," "Darkwing Duck," "Brandy & Mr. Whiskers," "The Penguins of Madagascar" and "Kim Possible" under his belt. However, this is the first time he's been the creator and showrunner for a series.
"It's such a hard time in this industry to get anything new on the screen," he said. "I'm tremendously honored."
He said COVID threw a wrench in their working process, but that technology made it possible for the crew to continue working throughout the pandemic.
"It hasn't been easy, but it's been remarkable how easy it has been," he said. "We have a wonderful crew that's incredibly talented and incredibly dedicated to this show. As dark as this last year-and-a-half has been, working on this show has been a little candle in the darkness for us all."
The levity of the show comes from the relationship between Scratch and Molly — despite their stark personality differences, it's clear pretty quickly that he has a soft spot for her.
"We didn't want to do a show where our two main characters hate each other," Roth said. "It's a show about friends, and we're going to see that friendship deepen and that bond become stronger and stronger as the season unfolds."
Scratch's job is to keep the town of Brighton miserable, but Molly lives to spread joy wherever she goes and, according to Roth, Scratch is "so charmed by her he's going to kind of take his eye off the ball," which then creates problems with the Ghost Council.
The town of Brighton was inspired by a few small towns the writers know. Motz grew up in Rock Island, Illinois and Roth spent a lot of time in Towanda, Pennsylvania growing up because it's where his grandparents lived. They also gathered some inspiration from Cedar Falls, Iowa.
The main characters of Molly and Scratch are played by Ashly Burch and Dana Snyder respectively, with Jordan Klepper as the voice of Molly's father Pete, Sumalee Montano as the voices of Molly's mother Sharon and grandmother, and Michaela Dietz as the voice of Molly's brother Darryl. The first season will also welcome Kelsey Grammer, Greta Gerwig, Yvette Nicole Brown, Jane Lynch, Danny Trejo, D'Arcy Carden and Patton Oswalt (among others) as guest stars.
"Our two lead actors bring so much of their own personalities into it," Roth said. "They're wonderful [at improv], they riff off each other all the time […] They bring their own unique dimensions to the characters and make them unfold in ways we never would have imagined."
And while the first season has yet to air, the show has already been renewed for a second.
"It's a tremendous relief and it's a great vote of confidence," Roth said. "I think the entire crew has been feeling really great about the show we're making, and the company has put its full force behind it. So it feels great."