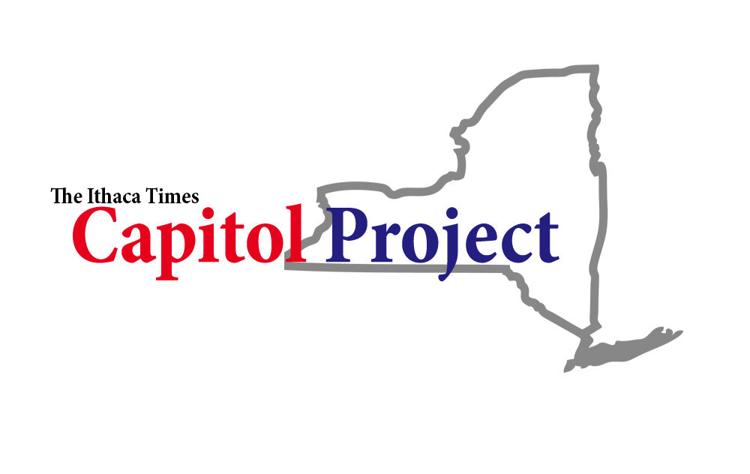 Barbara Lifton- N.Y. State Assembly 125th District
The state Assembly swept through over 100 pieces of legislation this week. That included a bill to add opioid addiction to the list of conditions able to be treated under the state medical marijuana program. Assemblywoman Lifton was a cosponsor on the bill.
Tom O'Mara- N.Y. State Senate 58th District
The real drama in the New York statehouse was in the Senate this week where Democrats attempted to mount a usurping of the Republican controlled floor by having Lieutenant Governor Kathy Hochul preside over an evenly split, 31-31, chamber. Monday, prior to Hochul's arrival saw over 100 bipartisan bills fly through the chamber, but Tuesday became a much more complicated gambit. Hochul took charge of the Senate dais as Republicans maintained control over the floor and ultimately forced through an override of the Governor's veto for full-day kindergarten funding. Later on Democrats attempted to call up two "hostile amendments"- unlikely to receive Republican support- on abortion rights and contraceptives. But instead of Republicans voted for the amendments in order to maintain control over the process as they proceeded to cancel all planned Senate votes for Wednesday.
The Senate Finance Committee on Tuesday passed a bill by Cattaraugus County Senator Catharine Young as the Republicans' answer to the controversial Child Victims Act, which extends statutes of limitations on child sex abuse and similar crimes. Young's bill creates a financial restitution fund for child sex abuse survivors.
Tom Reed- U.S. House of Representatives N.Y. 23rd Congressional District
Congress returned to the House this week still without an immigration plan. Republicans met Thursday morning for a two-hour meeting to discuss the way forward after moderates in their party launched a rare discharge petition to effectively force a procedure to vote on a set of immigration proposals. Rep. Reed, alongside Democrat and Problem Solvers Caucus cochairman Josh Gottenheimer, signed onto the petition prior to leaving for Memorial Day. As of Monday, the discharge petition was still three signatures short of the 218 needed to initiate the immigration vote before June 25th. Republicans Jeff Denham and Carlos Curbelo who wrote the petition have indicated that they will likely get to 218 and force the procedure to take place at the next possible opportunity, according to House rules, on July 23rd  
Kirsten Gillibrand- U.S. Senate & Charles Schumer- U.S. Senate Minority Leader
The Senate continues to trudge through nominations and routine business as the Washington begins to enter its hot and humid summer. Political posturing is beginning over the August recess which Senate Majority Leader Mitch McConnell announced has been cancelled as of last week. Senator Schumer seemed to agree with McConnell that the Senate should remain in session to continue passing nominations and appropriations plans instead of returning home to campaign ahead of midterm elections. Despite the statements on both sides, little evidence has come forward that the Senate actually plans to remain in full session over the break, meaning the moves are likely a game of optics.